Legere gives up the weird and wonderful for loyalty-focused Uncarrier move
Legere gives up the weird and wonderful for loyalty-focused Uncarrier move
Revamping customer services and launching a loyalty programme might be very intelligent plays by T-Mobile, but it isn't quite the grandeur of kick-starting an assault onto the TV content market.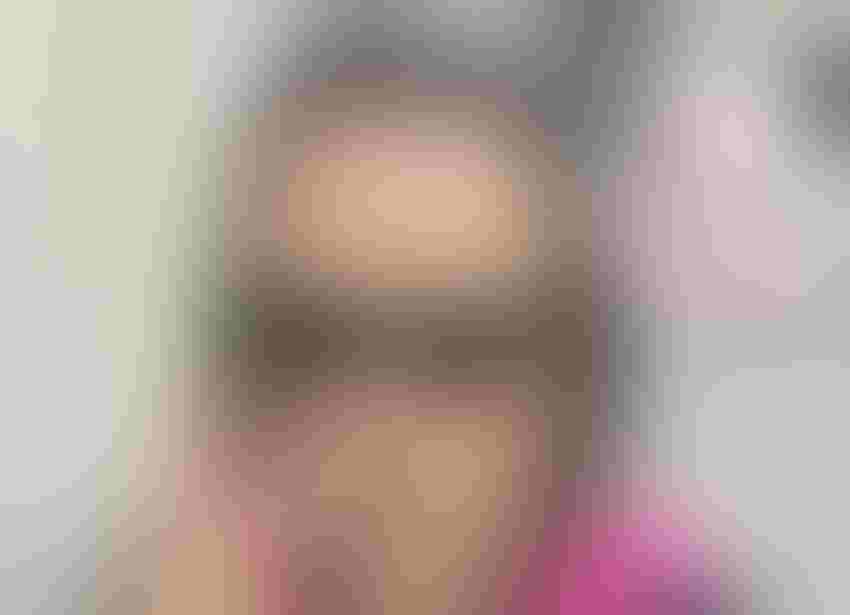 Revamping customer services and launching a loyalty programme might be very intelligent plays by T-Mobile, but it isn't quite the grandeur of kick-starting an assault onto the TV content market.
Whenever CEO John Legere pulls on the magenta t-shirt, applies the gallons of mousse to the hair and presumably drinks 15 shots of espresso to get the authentic wired look, the industry has come to expect big, disruptive and combative things with Uncarrier announcements. The latest 'challenge' is somewhat more traditional than we are now used to as the norm with the eccentric CEO.
Back in January, when T-Mobile US completed the acquisition of Layer3 TV, it paved the way for the magenta army to tackle the convergence market. T-Mobile has been promising a disruptive TV service and is yet to deliver. When Legere decided to stoke the fire of excitement by telling us the next Uncarrier move was coming this week, assuming it would be the TV embrace would have been a fair bet. The reality is functionally a great route for the business, but it isn't anywhere near as stimulating as what we imagined, even if Legere does his relatively-shallow excitable-puppy routine.
The banner for the new initiatives is 'Rock Star Treatment', which does seem to be a rip-off of the Virgin Atlantic adverts of yesteryear. The first prong will be to revamp the customer services operations, creating a proposition where the customer feels valued. Despite Legere claiming this is disruptive, it is something which should have been done anyway. The song-and-dance surrounding the upgrade just illustrates how little telcos think of their customers in the first place. Secondly, the loyalty programme is very similar to the proposition which O2 has built in Priority. It's a very effective loyalty programme for O2, so we have no issue with Legere ripping off the UK market leader.
"Our customers get treated like rock stars with Team of Experts, and we believe they ought to be treated like that everywhere they go," said Mike Sievert, COO at T-Mobile US. "Music connects us, so we're connecting our rock star customers with exclusive magenta extras at Live Nation events and with Pandora. Now, when they turn on their tunes or head to a show, they'll get an elevated experience, just for being with T-Mobile."
On the customer services side of things, the T-Mobile Team of Experts has been launched nationwide which promises no robots or automated phone menus, and a dedicated customer services representative who will be assigned to a customer. As part of the initiative, Legere has promised you will talk to an actual person, no bouncing from department to department, 24/7 call centres, call-back features will be introduced and integration with Alexa or Google who will be able to assist negotiating the beige maze.
Some of these features are welcome additions to the customer services mix, while other are something the telco should have been doing anyway. Although this is hardly the most exciting aspect of the communications world, it is a critical one. Telcos who take customer services seriously are the ones who have the lowest churn and highest Net Promoter Score (NPS). Many business experts will tell you it is more profitable to keep current customers happy that constantly chasing acquisitions to replace the churn. It seems like an obvious thing to say, but with the attitudes of the telcos, you wonder whether it has hit home. T-Mobile is seemingly making efforts to improve here, and the second aspect of the Uncarrier launch will also add to momentum.
The second aspect is a loyalty programme. Here, a partnership with Pandora will offer Uncarrier customers a year-long Pandora Plus subscription, and through a tie-up with Live Nation, will have exclusive and early access to gigs, as well as discounted tickets. This is an approach to retention and rewarding customers which we really like and smells very similar to O2's strategy.
When looking at free value-adds for customers, some telcos look at big ticket items like sports. While this might attract certain customers, the risk is there is little interest from others. A focus on music offers breadth and accessibility. With Pandora, customers can choose their genre, or tap into alternative content such as podcasts and radio stations. It offers something for everyone. With the Live Nation tie up, this is relatively risk free as it gives the consumer the choice of what to purchase. T-Mobile is offering value to the customer through discounts and early access, though it is placing the financial commitments on the consumer. They choose what they want, but are receiving value through being a T-Mobile customer.
Overall, this is an alternative approach to convergence. The ventures into content are not to generate revenue directly through increasing ARPU, but focused on retention of customers. Offering value-adds for free makes the customer feel rewarded and an indirect boost for the bottom line. Securing customers for the long-term is an excellent way to improve profitability, and a better relationship with customers will only create more brand ambassadors.
While this is not the devilish and enticing Uncarrier move which we have become accustomed to with Legere and his wild eyes, it is a pragmatic business strategy to secure the user base and improve the foundations. If T-Mobile US can take it retention capabilities up to the same level as its subscriber acquisition, the duopoly might not be that far on the horizon after all.
Get the latest news straight to your inbox.
Register for the Telecoms.com newsletter here.
You May Also Like
---