VMO2 drafts in Ross Kemp to launch a 'fraud-fighting' lager
VMO2 drafts in Ross Kemp to launch a 'fraud-fighting' lager
VMO2's Crafty Lager 7726 is a limited-edition beer created to get the nation talking about scams – and it's got nothing to do with the average price of a London pint.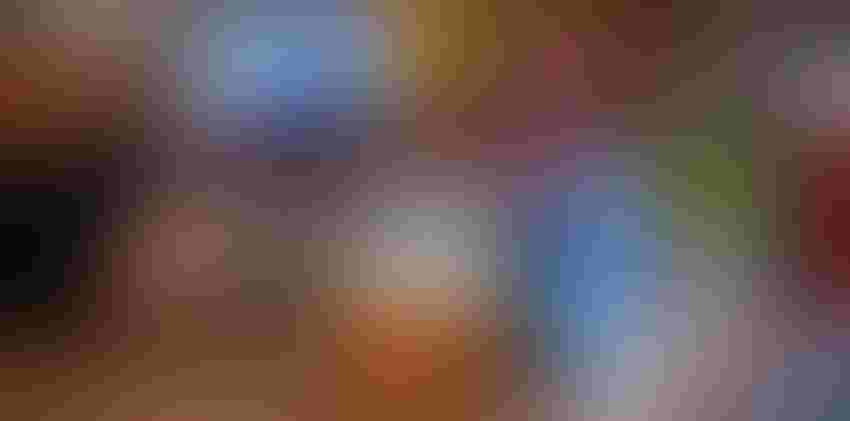 The impetus for this announcement is to 'kick-start a conversation around fraud and help the nation to swerve the scammers.' It's hung precariously off of some research which found 23% of Brits have fallen for a scam, 41% know someone else who has, and of those who have, 68% have lost money as a result, with the average loss being £393.
57% of scam victims didn't tell their family about their experience, while 30% found it more embarrassing to talk about than their reasons for going to the doctor or, bizarrely, tripping in public.
To 'break down the shame barrier', VMO2 would like to encourage people to start a conversation about fraud, and has wisely chosen lager as a mechanism for this. Crafty Lager 7726's label informs consumers never to share one-time passcodes over the phone, and contains some info on how to report dodgy calls and texts by forwarding them to 7726 – which spells 'SPAM' on an alphanumeric phone keypad – hence the name.
To do this it's partnered with Proper Pubs, the 'community wet-led' operator division of Admiral Taverns and Off Broadway in Hackney, to make Crafty Lager 7726 available for free for a limited time in selected pubs across the UK. All you have to do is order a '7726' at the bar of a participating pub to get two free beers or a non-alcoholic option which it says is 'the perfect fraud conversation starter.'
Actor Ross Kemp, whose involvement remains nebulous, said: "I've teamed up with Virgin Media O2 in the fight against scammers to launch Crafty Lager 7726 and help put fraud top of the agenda when catching up with mates or family for a drink. With these fraudsters continually adapting their tactics, it's important to keep your guard up. If you receive a call or a text unexpectedly, offering a deal too good to be true and asking for a security code, don't share it; just hang up – it's almost certainly a scam.
"The more we talk about fraud the better we become at spotting the signs. So, whether it's a beer or a brew, whatever your choice of beverage, why not take the chance to have a chat over a drink and break the taboo."
Rob Orr, Chief Operations Officer at VMO2 added: "Fraud is now a national epidemic and, with thousands of people falling victim every single day, we are committed to doing all we can to help the UK swerve the scammers. Awareness of common scams and tactics can help consumers fight the phoneys, so we are arming Brits with the tips and tools they need to protect themselves. That's why we're proud to launch Crafty Lager 7726; which puts top tips on staying safe into consumers' hands, kickstarting a national conversation."
Aside from the fraud campaign, if operators are eager to diversify into new revenue streams, why not plough feet-first into the beverages market? Never mind APIs and media tie-ups, how about a glass of Cotes Du RAN? Or a snifter of public cloud-y cider? Perhaps sir is more a lager-as-a-service man, or… That's enough now – ed.
Get the latest news straight to your inbox.
Register for the Telecoms.com newsletter here.
You May Also Like
---