Deploying private networks: 3 challenges for enterprises
Deploying private networks: 3 challenges for enterprises
All of a sudden, we're asking enterprise's IT departments to understand how mobile network technology works, when in reality, telco and IT are two different languages.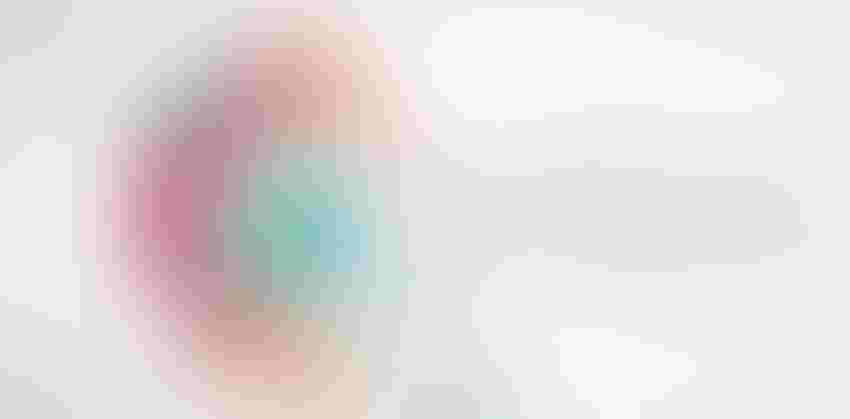 Telecoms.com periodically invites expert third parties to share their views on the industry's most pressing issues. In this piece Ann Heyse, Telco Solutions Manager, BICS, looks at how businesses can best go about exploiting the growing private networks opportunity.
Private networks will be a key cog in the machine of industry 4.0. Interest in both private LTE and 5G networks has been growing steadily, and although the market is in relative infancy, adoption of the technology looks set to explode. The global market for private wireless infrastructure is predicted to hit $8.3 billion by 2026 a sharp rise from $1.7 billion in 2021.
For more immediate evidence of this incoming change, look at telco giants positioning to deliver and build these networks. BT and Ericsson have announced a multi-million-pound partnership to build private 5G networks in the UK, while across the pond, Nokia and T-Mobile agreed to a similar deal. Telcos are investing in 5G private networks because the bandwidth, reliability, and security they can offer enterprises will transform dozens of sectors, including government, transport, and manufacturing.
Governments, including across Europe, Central America and Asia, also now understand the importance of private 5G networks in their ability to strengthen local enterprises as well as the broader economy. Governments are increasingly appointing a third-party, such as a systems integrator, to put together an ecosystem of vendors and suppliers who can help local enterprises build private networks.
But what are the specific challenges enterprises need help navigating?
The right expertise
While both the knowledge of private networks and the ecosystem of telco integrators, vendors and suppliers supporting it have grown, the real challenge comes when attempting to marry the telco and IT industries. All of a sudden, we're asking enterprise's IT departments to understand how mobile network technology works, when in reality, telco and IT are two different languages.
Overcoming this requires a 'translation' partner – either specific system integrators or telco consultancy companies that have the expertise across both domains, meaning they can facilitate the integration of the IT and telecom elements. This means building the business case and bringing together all the right elements to support their enterprise customer in finding the right network model, technology and device models.
Indeed, it's becoming increasingly evident that enterprises will look to these intermediaries to help them build their private mobile networks. It's unrealistic to expect most enterprises to be comfortable setting up and maintaining their own network or to wade into the complex ecosystem when it is far easier (and more cost-effective) to bring in a third-party facilitator. To meet this demand, we're seeing more telco consultancy companies popping up, while system integrators, mobile operators and MVNEs are increasingly reaching out within the industry to collaborate on business cases to help support enterprises in their journeys.
Alternatively, beyond simply bringing in expertise from outside of the business, at a reasonable expense, enterprises could reduce the knowledge required by implementing private networks via a public cloud or service provider. By hosting its control plane with a dedicated third party, enterprises can effectively outsource certain technical complexities such as network management or configuration, reducing their scope of work and areas the implementation team would need to upskill on.
Optimizing Network costs 
To fully realise their potential, private networks need to be affordable for businesses of all sizes. But deploying a fully on-premise network with such high confidentiality and security requirements would mean significant investment. While this may be tenable for large, high-capital enterprises, this cost barrier would exclude lots of businesses and ultimately stall market acceleration.
To alleviate this, mobile operators, mobile virtual network enablers/operators, and system integrators are currently brainstorming on different models to address enterprises with any kind of budget. A big contributing factor is new commercial models like Private-Networks-as-a-Service (PNaaS). Such systems see SIMs supplied by the service provider as well as covering initial network set-up, configuration, and management costs.
Additionally, we're also seeing smaller telco consultancies with their own network equipment, enabling small private networks or even offering roaming-out solutions. They then bundle the setup and manage and maintain parts of the network while typically only small parts of the network and RAN are built wholly within the private network space. This way, not all private networks need to go for a full-blown extensive (and expensive) network – and with cloud technology, this is easy to set up.
Seamless Private-Public Access
The final piece of the puzzle is enabling mobility. Devices need to be able to move in and out of a private network while seamlessly remaining connected, either to a public or private network. Enterprises and manufacturing plants with connected vehicles or mobile users travelling beyond their own private network need service continuity that scales seamlessly and globally. It's estimated that 70% of Private Networks require the ability to roam into Public Mobile networks nationally and internationally.
Since the prospect of service providers integrating public and private networks to enable domestic switching is highly unlikely – enterprises really only have one option. Using a dual-SIM, dual-IMSI (Multiple International Mobile Subscriber Identities), or an eSIM provides global scale and coverage according to industry standards for security and also can control and manage these SIM cards, ensuring the correct network access is provided at all times.
Enterprises can dramatically reduce such complexity by sourcing a global roaming solution through a Connectivity Service Provider (CSP). A CSP supports enterprises' public-private roaming, either by issuing SIM cards supported with domestic and international roaming agreements or by setting up an IMSI or eSIM solution. This maximises network coverage while supporting all mobile technologies and connectivity for the customer, while only requiring them to engage with a single service provider to establish international connectivity. This is why roaming hubs and sponsored roaming providers are becoming increasingly common, as they manage all roaming agreements of the CSP and increase the potential network that enterprises can access.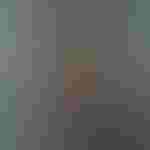 Experienced Roaming Engineer, Roaming Product Manager and Sales Account Manager. Ann has been working in the Telecommunications Industry and more particularly in roaming for more than 25 years. Currently focusing on bringing the right roaming and interconnectivity solutions for IoT/M2M, Mobile Private Networks and MNO/MVNO/E/A and 5G Roaming Solutions."
Get the latest news straight to your inbox.
Register for the Telecoms.com newsletter here.
You May Also Like
---