Telcos and the missing links to exceptional customer service
Telcos and the missing links to exceptional customer service
According to the 2014 IBM Global Telecom Consumer Survey, in the UK customers rate their grocery retailer as delivering better customer experience than their telecom provider. In the same study, IBM found that only 15 percent of UK customers will tell their inner circle that their telecoms provider is 'good'. Over half of the surveyed UK consumers reported that they often share their negative experiences with others.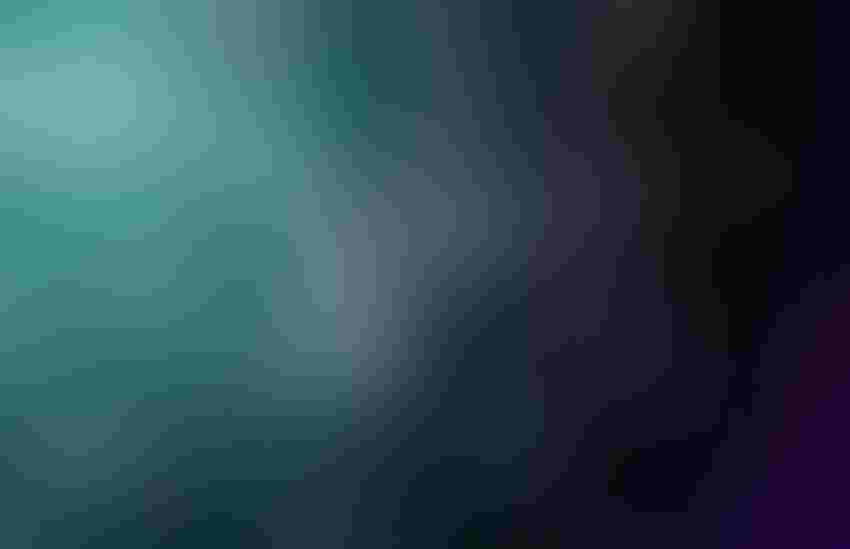 Telecoms.com periodically invites expert third-party contributors to submit analysis on a key topic affecting the telco industry. In this article Alexis Rodriguez, IBM UK & Ireland Telecoms Industry Solutions Sales Leader looks at the complexities for telcos in providing a good customer service, and argues failure to do so can have a detrimental effect on their business. 
According to the 2014 IBM Global Telecom Consumer Survey, in the UK customers rate their grocery retailer as delivering better customer experience than their telecom provider. In the same study, IBM found that only 15 percent of UK customers will tell their inner circle that their telecoms provider is 'good'.  Over half of the surveyed UK consumers reported that they often share their negative experiences with others.
This negative view of customer service is posing a real threat to UK Communications Service Providers (CSPs) as their major battle to survive and thrive in today's highly competitive market.
The survey also found that 45 percent of customers who experienced negative service will not complain to their provider as they have to wait too long or it is too much hassle to speak with a CSP's call centre agent.
Therefore, not only do customers say they feel they receive a bad service, but almost half of the dissatisfied customers are not even making their communications supplier aware of that.
What is the origin of such negative customer service landscape in telecoms?
The fundamental point is that customer service in telecoms is a very complex subject, and the complexity lies on the combination of the following three main factors:
The large, complex and continuously evolving/growing catalogue of products, services, tariffs and promotions telcos need to maintain, to keep pace against the competition

The unstructured nature of business growth in this industry, often emerging through a sequence of acquisitions or partnerships, creating siloed and complex processes and IT systems

The nature of the telecomunications services themselves, in the digital era. These services are today more dependent on the fair alignment and functioning of several elements like network coverage, devices and applications – including OTTs (Over The Top providers).
The vast array of new offers and products being launched even weekly, combined with a lack of the right kind of data integration and front-office staff's limited knowledge/understanding of new offers, inevitably lead to poor service and even incorrect bills and subsequent customer dissatisfaction.
Siloed and complex IT systems as a result of merged technology and processes, prevent telco operations staff navigate efficiently to find solutions to their customer claims. Customer management inevitably suffers from the proliferation of platforms, the multiple touch points used when dealing with customers.
To make things even worse, failures in third party OTT services are often construed by customers as CSPs problems, and as such are seen as the provider's problem to resolve, putting more pressure on already stretched customer service departments.
At the same time, cost pressures suffered by almost all the players in the industry, leave little margin for customer experience management improvements by simple staff augmentation. Thus, the solution or mitigation measures to all these issues require smarter approaches and a decisive change which can only be steered by the most senior leaders in each of these companies.
What can CSPs do to solve this apparently impossible puzzle?
There is a journey to follow in order to vastly improve the customer experience of telecoms consumers in the UK. Three states must be reached, and leader CSPs will be the ones brave enough to face the three of them in one shot:
end to end enterprise data integration,

business driven digital transformation

deep adoption of cognitive computing
By connecting the rich set of data CSPs have access to their customers, from the call centre, internet, social networks and network, as well as by aligning agendas and capabilities across functions like marketing, customer operations, network operations and IT, telcos will be able to provide the optimal levels of service their customers deserve. Creating a holistic customer view, based on a consolidated database of CSPs' customer information from internal sources such as CRM, billing, network as well as from external sources like third-parties' information such as service data, CSPs will be capable of selecting, in the context of each individual customer interaction, the most suitable response in order to produce the most relevant and personalised customer experience possible.
Implementing greater use of advanced data analysis, based on the nature of a customer's most recent interactions with the telco, such as claims made, payments, campaigns or loyalty programmes, will enable enriched customer insight. This will also provide telcos with the context of their customers in conjunction with a measure, and sometimes also prediction, of their levels of satisfaction. All that is still possible on the back of a well-planned end to end data integration strategy and solution, overcoming the silos and legacy business process and IT fragmentation.
A following leapfrog forward in terms of competitiveness in the current market environment is about a deep digital transformation. The priority for telecom providers should now be to focus on a digital transformation of their business (not just IT-led), incorporating big data analysis whilst integrating systems of engagement and creating automated digital interactions with customers. At the same time, in the back office, CSPs needs to decisively speed up the consolidation and sometimes the removal, or at least the confinement, of legacy systems inside digitally consumable APIs, in order to obtain one cohesive, leaner and more engaging operating model and IT platform.
The organisational complexity of CSPs makes the implementation of these successful customer experience management digital ecosystems problematic. The greatest challenge facing telcos is effectively utilising vast amounts of customer data, split in different organisational hot-spots. However once digitally integrated, CSPs achieve a full view of each customer and systems of engagement can be implemented effectively as firms can respond to changes in customer attitudes through greater understanding of user behaviour even in real-time.
A third evolutionary state would be about the use of cognitive computing technologies by which automatic systems interact with customers in natural language and leverage a corpus of deep knowledge of the CSPs' catalogue of services, of the source of claims and of the effective ways to achieve first time resolution of customer queries. In this state, the automated system of engagement continuously improves their responses to customers, thanks to machine learning algorithms underneath. And along that continuous improvement journey, CSPs will continuously get more and more satisfied and loyal customers.
These 'artificial brains' will also help telcos to better understand their customers in order to reduce customer churn, increase customer satisfaction, identify new opportunities and secure and maintain market share.
Urgency to act now and from the top
The IBM study mentioned at the beginning also revealed that, while, for example, 69% of the UK generation below 25 years old access social media once a day or more, only 17 percent of overall respondents agree that CSPs engage effectively using social media.
With all, the drive for the digital described above must be urgent and must come from the top. The right investment and pace of change from management will facilitate the digital transformation of CSPs effectively. Those that become trapped with internal discussions and simply apply tactical and interim point solutions, without holistically transforming themselves into digital cognitive businesses, will not survive in the new customer-driven market. They will disappear in the way they exist today, sooner or later.
Alexis Rodríguez has been working as business/system integration consultant, program manager and solutions professional, fully devoted to the Telecommunications Industry, for 20 years. Rodríguez contributions to IBM intellectual capital in the telecom industry has been about defining a new operating model for telcos ambitioning to become fully digital: 4G digital consumer customer journey, Digital Consumer Customer Data Model, use of on-line charging and real-time decisioning to configure new digital billing models, new advance analytics use cases in the era of Digital First, impact of BigData, Analytics, Social and Front office digitization in the organizational structure of telcos.
Get the latest news straight to your inbox.
Register for the Telecoms.com newsletter here.
You May Also Like
---