Submarine cables bring change to East Africa
Submarine cables bring change to East Africa
It was apparent at the East Africa Com conference, recently put on in the Kenyan capital Nairobi by Informa Telecoms & Media, that the East African telecom market is undergoing profound change.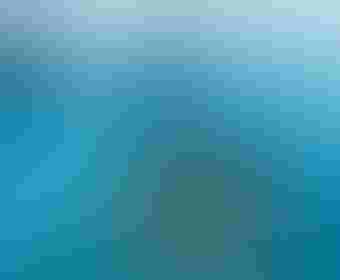 A new submarine cable will connect Scotland
By Matthew Reed
It was apparent at the East Africa Com conference, recently put on in the Kenyan capital Nairobi by Informa Telecoms & Media, that the East African telecom market is undergoing profound change.
The biggest single trigger of that change is the arrival of the first intercontinental submarine cables on the East African coast, led by Seacom, in a development that promises to remove the bottleneck of inadequate international connectivity in the sub-region.
That is creating new opportunities – and imperatives – to provide data services, which is encouraging and forcing established operators to change their businesses.
Safaricom, Kenya's biggest mobile operator, has acquired two WiMAX operators, launched 3G services, and is re-engineering itself as an integrated communications provider. Michael Joseph, Safaricom's CEO, said at East Africa Com that while some had questioned the wisdom of launching 3G services in Kenya, the offering had proved to be a success, which justified Safaricom's decision.
A number of new entrants are also focusing on data services. Among them is Zuku, which plans to launch triple-play services (comprising TV, broadband and telephony) in Kenya and Tanzania. Zuku's backers argue that the conventional wisdom that telecoms in sub-Saharan Africa will continue to be dominated by wireless technologies is incorrect. They also say that wireline systems are better than wireless for data services, and that there is sufficient demand in Africa for the services that Zuku plans to offer to become a viable business.
Sasatel, a new operator in Tanzania, is offering data and telephony services to the enterprise market in Dar es Salaam using CDMA technology.
However, the arrival of the first cables on the coasts of East Africa has not removed all connectivity problems. Connectivity in East Africa was disrupted this week by damage to the SEA-ME-WE 4 cable in the Mediterranean, for example. And industry insiders say that while the bottleneck at the coast has been eased, there are now instead bottlenecks inland, as it is terrestrial connectivity that is inadequate.
Another barrier to connectivity is that the devices that allow users to enjoy data services such as broadband Internet are still too expensive for the mass market in Africa. Safaricom's Joseph said he has issued a challenge to device makers to come up with a fully-featured laptop or netbook that costs $180, a price that he says would be affordable for mass-market African consumers.
In addition, the retail prices of services such as internet access have not noticeably come down since the arrival of Seacom, even though Seacom's wholesale prices for international connectivity are substantially lower than those charged by the satellite providers that used to be the only choice available to East African operators. One reason why retail prices for data services have not fallen in line with the drop in wholesale prices is that many operators are still tied into long-term contracts with the satellite companies. Additionally, operators prefer to offer customers higher-speed connections at the same price as before, rather than cut prices.
Fierce competition represents a further force for change in East African markets. "Price wars are the name of the game," said Themba Khumalo, CEO of MTN Uganda, at the conference as he described the situation in Uganda, where there are now seven mobile operators.
Jayant Khosla, the CEO of Essar Telecom Africa, which in late 2008 launched Kenya's fourth mobile operator, Yu, argues that mobile tariffs in Kenya are relatively high. As a result Yu has sought to differentiate itself from its rivals by offering lower prices.
Essar has also employed the tight control of costs that is a hallmark of Indian operators, along with outsourcing and site and network sharing.
And with the prospective arrival of Bharti Airtel in the region through the takeover of Zain Africa, those trends – of price competition and tight cost contol – are set to become even more pronounced.
Get the latest news straight to your inbox.
Register for the Telecoms.com newsletter here.
You May Also Like
---