Internet.org building drones to connect remote communities
Internet.org building drones to connect remote communities
The Facebook-backed Internet.org initiative has revealed that it is building its first high altitude drone as part of a plan to provide connectivity to unconnected communities around the world, using satellite and free space optics.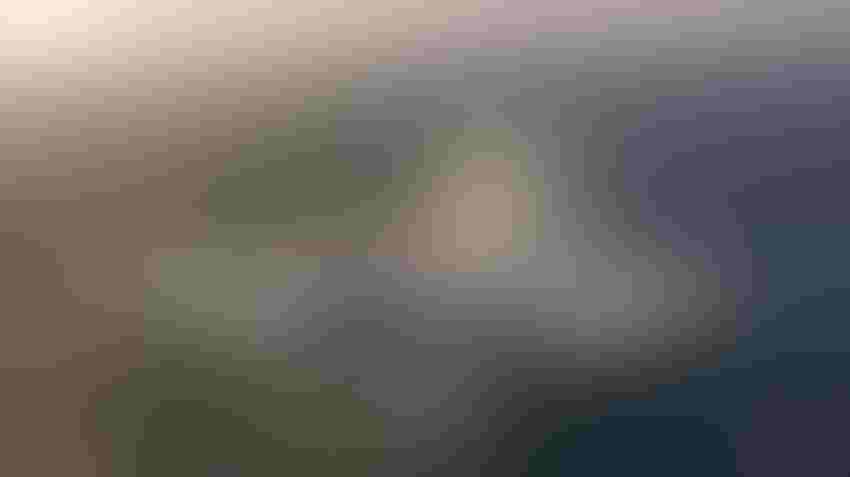 Facebook has outlined plans to provide internet connectivity to unconnected communities using technology such as drone aircrafts
The Facebook-backed Internet.org initiative has revealed that it is building its first high altitude drone as part of a plan to provide connectivity to unconnected communities around the world, using satellite and free space optics.
In August last year, Facebook launched the Internet.org initiative with technology vendors Ericsson, MediaTek, Nokia, Opera, Qualcomm and Samsung as founding partners. This week it announced plans to launch internet services to remote areas in emerging nations using various technologies including satellite, free space optics and high-altitude drones.
The firm has set up a dedicated team, the Connectivity Lab, that is working on new technologies to improve and enhance internet access.
Facebook has recruited the five-person team from UK-based Ascenta, which has expertise in designing and building high-altitude long-endurance (HALE) aircraft. In addition, the firm said it has recruited staff from NASA and the National Optical Astronomy Observatory.
One way that the Internet.org initiative is looking to deliver connectivity is by deploying low Earth orbit (LEO) and geosynchronous Earth orbit (GEO) satellites. LEO satellites reside anywhere between 160km and 2,000km above the Earth's surface and, according to the organisation, they can provide "usable" network connectivity using comparatively little power. However, it noted that the signal from these satellites is weak and could only serve small population densities; less than 100 people per sq/km.
GEO satellites, on the other hand, reside over 35,000km above sea level and can remain pointed at one region indefinitely. However, due to its distance from the Earth, Facebook noted that the signal strength generated by such satellites "becomes orders of magnitudes worse" than using LEO satellites.
To get around this problem, Internet.org is developing free space optical communication (FSO) technology, which uses the infrared part of the electromagnetic spectrum to transmit data. This technology can be used to send signals from Earth to satellites in orbit and then between satellite constellations, Internet.org said.
The Broadband World Forum is taking place on the 21st – 23rd October 2014 at the RAI Exhibition and Convention Centre, Amsterdam. Click here to download a brochure for the event.
"The lasers used in FSO systems provide extremely high bandwidths and capacity, on par with terrestrial fiber optic networks, but they also consume much less power than microwave systems," the organisation said in a statement. "Because you can make the beam so much narrower, this allows you to focus all of your power exactly where you want it to go."
However, the organisation acknowledged the need for the narrow optical beams to be pointed very precisely, claiming that the level of accuracy required is the equivalent of needing "to hit a dime from 10 miles away". It also noted that laser systems require line of sight throughout the laser link and as such, do not work through clouds and are vulnerable to poor weather conditions.
As another workaround, the organisation named high altitude drones as a "major area" that it is focusing on. The organisation said that drones operating at 65,000ft can broadcast a powerful signal that covers a city-sized area of medium population density. It added that it is possible for the solar powered drones to remain in the air for months or years. Internet.org added that it is currently working on building its first aircraft.
Facebook would not confirm when or if it expects to commercially deploy such technologies or how it intends to charge for their use. The social media giant also refused to answer questions regarding whether its plans place it in competition with mobile operators or whether it is still looking to collaborate with MNOs for the initiative.
Trade body the GSMA made no comment on Internet.org's announcement but pointed out that in an announcement at Mobile World Congress this year it pledged its support to Facebook in working with governments in emerging markets to address factors that have an impact on affordability and availability of internet services.
Eden Zoller, principal analyst in Ovum Telecom's Consumer Practice, noted that while the goals Facebook and Internet.org are seeking to achieve are commendable there is a firm business  objective behind them.
"Facebook stands to benefit to a very large degree if it gains access to the huge base of unconnected users in emerging markets, which is a huge future growth driver for Facebook, so you have to take some of the things Zuckerberg says about Internet.org with a pinch of salt," she said.
With Internet.org's technology still in the development phase, Zoller also noted that there is time for operators to act now in serving unconnected areas if they perceive the initiative to pose a threat to their businesses.
"With the technologies that Facebook has announced, it would enable it to bypass operators and this is clearly a warning shot," she said.
"I would imagine that Facebook will be hoping that operators will become more biddable in terms of the collaborations that it wants to see happen with them to open up internet access in developing markets. But I think Zuckerberg is saying that Facebook if not immediately, then in the long term, will do this with or without you."
Get the latest news straight to your inbox.
Register for the Telecoms.com newsletter here.
You May Also Like
---