What's behind telecoms automation push?
What's behind telecoms automation push?
Senior industry figures appreciate the problems that non-automated tools bring to managing their network lifecycles smoothly and profitably.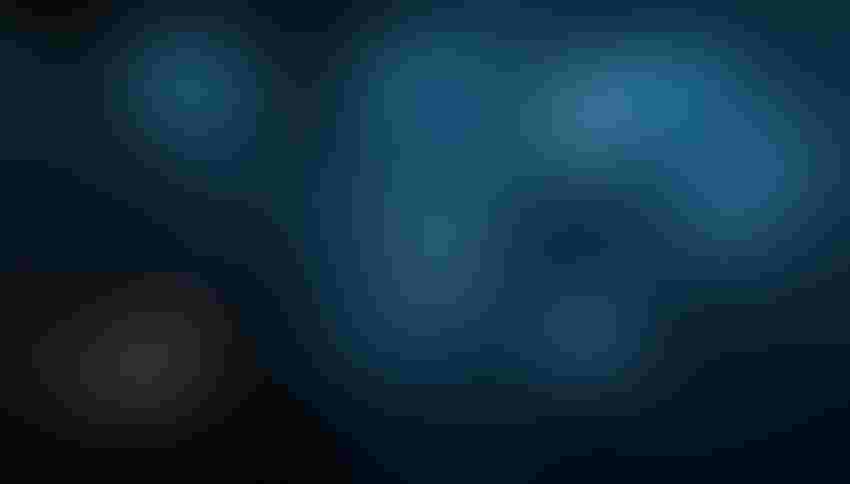 Telecoms.com periodically invites expert third parties to share their views on the industry's most pressing issues. In this piece Régis Lerbour, VP Product and R&D, RAN Engineering at Infovista, looks at the role automation plays in 5G.
The industry's focus on 5G has prompted a slew of enabling technologies that are critical for delivering a new range of high value services. Chief amongst these are virtualization followed closely by network automation as highlighted by a recent survey by analyst firm Forrester. The study that questioned over 100 senior executives at telecommunication providers across the world found that over the next 12 months, deployment of Network Function Virtualization (NFV) was the most pressing concern (64%) while automation capabilities for internal teams was a close second (61%) – with network monitoring, management, testing, simulation, automation, and orchestration (50%) running just behind.
The survey offers an interesting read, and it highlights that: "Senior industry figures appreciate the problems that non-automated tools bring to managing their network lifecycles smoothly and profitably. Many understand the benefits that an end-to-end network lifecycle automation solution from a single vendor would deliver, such as increased productivity and reduced costs; and their infrastructure and investment priorities are geared towards adopting automation as soon as they can."
However, there is a note of caution as the data shows that many "…have a long way to come to turn their plans into reality; and a number of structural challenges are competing for their attention, something that COVID-19 will be exacerbating."
The combination of moving the network towards a more software-centric approach, along with automation, orchestration and monitoring sit with the category of Network Lifecycle Automation and the concept has been growing steadily over the last few years. The recent catalyst has been the need to deliver successful and timely 5G rollouts while overcoming complexity of overlapping and non-integrated tools. The need to automate functions is also critical in easing the impact of the skills shortage made worse by ongoing belt tightening across the sector.
The 5G catalyst
Many within the industry see first-mover advantage as key, and as such getting 5G to market quickly has been of paramount importance. The first wave of deployment focused on shared infrastructure with 5G implemented on existing 4G core infrastructure to allow for marketing launches – aimed at generating awareness and initial user demand. However, much of the core network upgrade is still ongoing and as operators start to deploy full-scale 5G standalone networks, there has been a marked increase in the use of advanced planning and design software to speed up key tasks such as site selection to ensure that 5G can be deployed with adequate coverage.
Even with much of the attention looking forward as it relates to 5G, the existing 4G and even 3G networks are still the real breadwinner for operators. Which means that 5G investment must be tempered with the reality of keeping 4G networks thriving and meeting the shift in consumption models that issues such as the pandemic and intense competition has placed on operators.
Network lifecycle automation
The research highlights other challenges around operations and the corresponding sets of management tools currently in use. In the telecoms space, the survey reveals that 56% of operators currently use a collection of tools that address various parts of the infrastructure. Only 1-in-7 of the organisations surveyed has an integrated, end-to-end network management and automation solution. Part of the reason is the organic way in which networks have grown across generations and the survey states that nearly half (46%) report that they face difficulties getting these tools to deliver consistent end-to-end automation. In fact, the survey found that only 1% of respondents were completely satisfied with their network management tools.  This situation is made more challenging for operators that need to maintain service across potentially 4 different generations of (2G, 3G, 4G and 5G) networks.
The desire to unify management technologies, along with gains offered from automation are focused on several key areas. Not unsurprisingly, the primary expected benefit is around cost saving (73%), although improved network performance (71%) and accelerated 5G roll-out (70%) are not far behind.
One of the most interesting findings was where operators see themselves today on the journey to 5G along with their contrasting priorities for 2021 and 2022. This year, only 19% were focused on the creation and delivery of new services on top of 5G such as IoT or low-latency use cases. This suggests that most operators recognise that there is still a lot more infrastructure work to carry out.  Looking out to next year and new 5G services jumps to almost the top of the list of priorities (55%) suggesting that many see 2022 as the year when the rollout will be complete, and they can start testing the water of new products.
Overcoming challenges
The optimism about the speed of 5G rollouts needs to be tempered by several factors. The first is that operators still need to spread engineering time between existing network operations and the 5G push. This is hampered by limited RF expertise and a broader trend to reduce back-office staffing due to highly competitive trading conditions.  Increasing productivity has been a clear demand from the industry over the last few years; a sentiment reinforced by the survey that found 61% of respondents equated the use of network lifecycle automation as a way of improving productivity.
Another major disruptor is the arrival of the new OpenRAN ecosystem that – although still only adopted by a few operators – is gaining interest rapidly. OpenRAN may well make it easier to develop lower cost and more flexible networks – but brings another set of skills and management requirements into an already crowded arena.
The recent survey is just a single snapshot into an industry going through one of its most significant periods of upheaval. It mirrors, in many ways, the IT industry's decade long shift towards microservice-based architectures and the cloud – much of which enable more and more automation. The need for tooling that can work independent of vendor and network generation is a clear priority for many – and the next 24 months will witness pioneers that can translate the vision into highly efficient processes as the first to market with innovative new 5G services.
Get the latest news straight to your inbox.
Register for the Telecoms.com newsletter here.
You May Also Like
---