Cutting through the hype of 5G's promises
Cutting through the hype of 5G's promises
The idea that ultra-low latency can be applied to all cars on the road is a misconception. For one thing, 5G's ultra-low latency works on the principle of prioritising some users over others.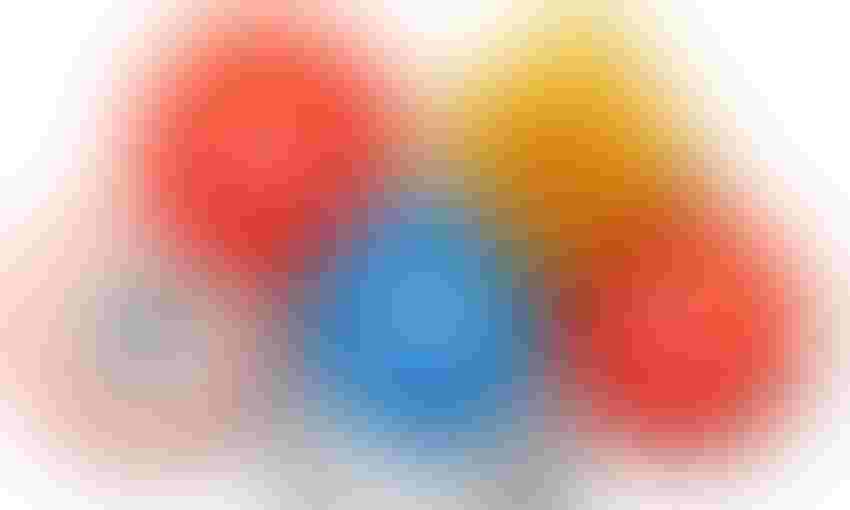 Telecoms.com periodically invites expert third parties to share their views on the industry's most pressing issues. In this piece R. Ezhirpavai, VP of Technology at Aricent, looks at the myths around 5G use cases, including ultra-low latency – something both vendors and operators have been keen to promote. 
The 5G rollout is gathering momentum. Big names in the telco space are confidently demonstrating their nascent next-generation technology, with Qualcomm, for example, recently teasing its first 5G mobile platform, and LG and Sprint revealing plans to deliver the first 5G handset in the first half of 2019. As the number of announcements grow, so too does the level of discussion around what 5G entails.
Ultra-low latency is often heralded as a key benefit by both vendors and operators, particularly in enabling connected cars and automation technology, with scalability and cost-effectiveness regularly cited as additional advantages. Before we get too excited, however, let's take a step back and view these claims with an objective eye, and examine the truth behind the hype.
Shiny connected cars
Much has been written about how the future of connected cars will depend on 5G connectivity. These vehicles rely on a number of applications and they all require ongoing maintenance. For example, applications to collect telemetry data, gather Software-Over-The-Air (SOTA) and Firmware-Over-The-Air (FOTA) updates. While it is possible to run these applications over existing 4G networks, 5G will be of course be more effective due to the larger capacity it offers at higher speeds.
5G millimetre wave antennae with multi-path beam forming can be embedded in car windows, for example, invisible to the naked eye, and enabling high broadband connectivity. Enabling connected cars in this way is, therefore, a clear use case for 5G.
The misconception with connected cars
The idea that ultra-low latency can be applied to all cars on the road is, however, a misconception. For one thing, 5G's ultra-low latency works on the principle of prioritising some users over others. If all cars on the road required the same level of latency, it would be impossible to apply this principle.
Secondly, there's currently no way of enforcing a rule that requires every car on the road to be 5G-enabled. In that instance, cars with 5G may not receive information from vehicles that do not have 5G. Then, of course, there are the many other obstacles including humans and animals that wander into and across the road and do not – and cannot – have 5G connectivity!
Thirdly 5G will, initially at least, be overlaid over existing 4G networks. It is worth remembering that this does mean one hundred percent connectivity as there are, notoriously, black spots on a number of 4G networks. It's highly therefore unlikely that automated cars will rely entirely on a form of connectivity that may not be available in certain places. That's a challenge the automotive industry must confront.
Robotics and the low-latency myth
The advent of Industry 4.0, or the industrial internet of things (IIoT), in which industrial manufacturing devices, equipment and computers are connected for greater efficiency, has seen an increase in the deployment of automation technology and robotics. As with connected cars, the ultra-low latency promised by 5G has been seen by many as an enabler for robots to receive and analyse data in real time, and act and react accordingly.
In the main, however, robots tend to have both processors and memory on board and, while low latency computation – the actual movement of a robotic arm, hand or digit – is important to a robot's functionality, it is already achievable through fast broadband connectivity. This same broadband connectivity is also required for analysing data in the cloud, or for any software upgrades that might be necessary.
5G will provide the consistent, reliable broadband connectivity required for robotics. Its ultra-low latency capabilities, though, may not be as critical in this case as the hype from many vendors might want you to believe.
Virtualisation and scalability myths
Virtualisation will, of course, offer operators further flexibility and cost benefits. Despite what many vendors may claim, 5G technology is by no means 'plug and play'. While it can be deployed on Commercial Off-The-Shelf (COTS) hardware, thus reducing costs, operators will still need to invest in integrating certain pieces of multivendor solutions, for a successful interoperable deployment.
Another common misconception is that, due to the high data bandwidth provided by 5G, the core network and its component functions such as Accessibility and Mobility Management (AMF), Session Management (SMF), and Policy Control (UPF), will scale up and down to a greater degree than in its 4G counterpart. While 5G core network virtualisation will certainly help operators to maintain their network, these are control plane elements, and the scaling of these components will not be affected by a higher level of data traffic, unlike with user plane functions.
5G: Are we nearly there yet?
5G is the future, and all the signs suggest that it is very nearly here. It will undoubtedly change the way that networks operate, and the way in which mobile connectivity is delivered. The opportunities it opens up for new and advanced technologies such as connected cars and automated industrial processes are certainly exciting. When it comes to anticipating its potential, however, the industry must be sure to measure what is hyperbole against what is actually real.
Prior to joining Aricent, Ezhirpavai worked at the government aided telecommunication organization C-DoT. At Aricent, she has played a key role in development of software framework for solutions like SS7/Sigtran stacks, VoIP stacks and has contributed to IETF specs for SCTP (RFC 4960). Pavai has lad various projects and led driven product conception for clients, while working closely with engineering and business teams. As part of her previous role in Aricent Innovation team, Ezhirpavai was instrumental in enabling some of Aricent's most successful software frameworks and solutions. Most recently, she has been involved in creating virtualized solutions and creating stateless solutions for a truly NFV based solutions at Aricent. She is also spearheading 5G solutions in Aricent.
Get the latest news straight to your inbox.
Register for the Telecoms.com newsletter here.
You May Also Like
---