A bunch of telecoms predictions for 2019
A bunch of telecoms predictions for 2019
It's that time of year again and before we set about the food, booze and pressies with shameless abandon we decided to collate some predictions from the cognoscenti of our industry.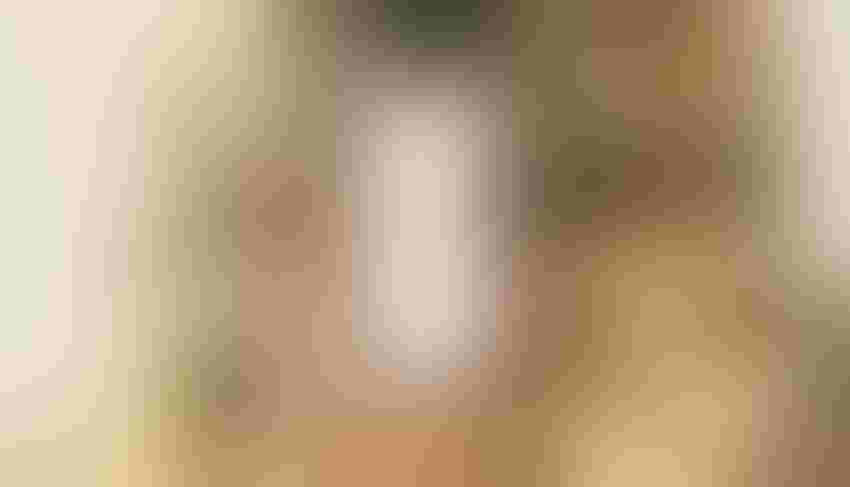 It's that time of year again and before we set about the food, booze and pressies with shameless abandon we decided to collate some predictions from the cognoscenti of our industry.
2019 will be the year of rhetoric – William Webb, Telecoms Consultant
A lot of talking, not much doing. Everyone will be talking about their 5G deployments but many will be trials, not many handsets will be available, and there will be many teething problems with initial deployments. With 5G taking up so much attention, the industry will not be looking at alternative business models, hetnet concepts, or pushing for mergers. Current trends will continue – more fibre will be laid, more wifi connectivity provided, data requirements will continue to grow. Oh, and academics will start to talk up 6G….
Fixed Wireless Access put the revenue back in 5G – Bengt Nordstrom, CEO of Northstream
Fixed Wireless Access (FWA) has evolved into a separate 5G use case, especially by Verizon in the US. Of all the suggested 5G use cases – including eMBB and mIoT – it is FWA that provides the most tangible revenue growth opportunity over the next five years, for both the US and in specific markets in Europe. Furthermore, operators can use their existing physical network assets and competencies for FWA. In 2019, FWA will emerge as a mainstream 5G revenue opportunity beyond the US, and particularly in Europe.
The 5G hype bubble will inevitably burst, revealing its true value – Jennifer Kyriakakis, VP of Marketing at Matrixx Software
As operators battle each other to out-hype their consumer 5G offerings, the breathless mania will surely run into the hard reality of the consumer marketplace. The roll-out of next-generation capabilities will be lengthier than consumers expected, device manufacturers will be slow to adopt the standards, and a whole host of other challenges to 5G enthusiasm will surely arise. While initially painful, this bursting of the hype bubble will provide the impetus necessary for operators to pivot away from today's heavy focus on speed, coverage and price, and refocus their businesses on monetization opportunities for new and emerging technologies. By embracing innovation as a way to help pay for their substantial network investments in the near term, it will afford Telcos breathing room for the consumer ecosystem to catch-up and fully leverage the new capabilities that 5G will offer in the long run.
Smartphone market to revive in 2nd half with 5G volume – Wei Shi, Telecoms.com Intelligence Manager
The smartphone market has registered the first 4-quarter recession by the end of Q3 this year, and is likely to continue into the first half of the next. The market needs a stimulus for revival, and that should come from 5G. With the first commercial 5G chipset launch by Qualcomm, the enthusiastic smartphone makers, led by Samsung and the Chinese OEMs and, will ride on the wave of excitement to bring a strong line-up of 5G enabled products to the market in the second half of the year. This will provide another impetus for replacement in addition to the normal Galaxy-iPhone driven cycle. However most users who buy 5G phones will not be able to use 5G services overnight.
Telcos scale back efforts in content and media – Paolo Pescatore, Tech, Media and Telecoms Analyst
Cost of premium content rights continues to escalate. In part driven by new bidders such as the online giants. This will force telcos to rethink their current strategies towards investing in content. Some telcos like AT&T and Telefonica will continue to invest heavily. While others like BT will scale back their own ambitions and take a different approach in this landscape such as partnering more closely with providers like Amazon and Apple.
Amazon will acquire DAZN to create a global sports TV challenger – Ed Barton, Analyst at Ovum
Sport is the missing piece of the content puzzle for the tech giants – but not for much longer if Amazon continues to bid for distributors with existing rights deals, such as Fox's regional sports networks in the US. By acquiring DAZN, Amazon would gain strong sports rights in key global markets including Germany and Japan. DAZN is committed to the sports market but might find the support and growth acceleration offered by Amazon – and its huge existing subscriber base – too alluring to resist.
We will finally get the message on RCS – Mary Clark, CMO of Synchronoss
2019 is actually going to be the year of carrier sponsored RCS – some 12 years or more since the technology was introduced. Between the launch of the operator led solution in Japan and the many other operators we are talking to about this around the world, I think by the end of 2019 we will see multiple launches of interoperable RCS messaging within countries and across countries, allowing for an improved customer experience as well as commerce.
Bringing people and things closer together with applications – Patrick Joggerst, CMO and EVP of Business Development for Ribbon Communications
2019 will be the breakout year for applications that combine people and things, communicating with each other, whether through voice activated commands ("Alexa, call Mum"), or messaging alerts ("A stranger is on your doorstep.") The lines will blur and tremendous value will be created when companies design applications, connected on secure networks, that make it as easy to develop a relationship with your smart car, smart home, or smart campus as it is to develop a relationship with human beings. The impact will be substantial and meaningful, with applications that leverage sensors to help us age at home more safely, to get to and from work more conveniently, and to generally reduce the "friction" in life that can lead to exhaustion and despair. Look for major changes to the contact center industry, as virtual and human assistants help millions of people navigate this brave, new hyperconnected world, and look for value creation in securing communications throughout.
Rise of SIM-only contracts could be bad news for operators – Kevin Gillan, Europe MD at SquareTrade
Expect to see the slump in smartphone sales continue, and subscribers increasingly turn to SIM-only contracts in 2019. Operators will need to think carefully about alternative revenue sources to combat the unavoidable slump in contract sales. Additional services such as music, TV or device insurance that will retain customers and improve subscriber engagement, while driving new revenue, will be critical.
Operators fully embrace eSIM for devices and the IoT– Bengt Nordstrom, CEO of Northstream
After years of concern about the impact on their businesses, operators are coming to realise the considerable benefits of eSIM technology. These include simpler provisioning, reduced logistic costs and lower barriers for new use cases. Thanks to the rising number of eSIM use cases plus the launch of major handsets equipped with GSMA-based eSIMs, 2019 will be the year that operators in Europe and North America properly embrace eSIM for both handsets and IoT use cases.
The first sixth/seventh play bundle – Paolo Pescatore, Tech, Media and Telecoms Analyst
Most converged telcos already offer a portfolio of multiplay services including fixed line broadband and pay TV. These telcos include the likes of Deutsche Telekom, Comcast, Orange, and Telefonica. Expect these providers to launch the first sixth/seventh play bundle. This will consist of but not limited to other services such as banking, financial services, utility services and other connected services. Orange is likely to lead the race with its march into financial services.
Microsoft is to finish 2019 as the world's most valuable company – Wei Shi, Telecoms.com Intelligence Manager
Microsoft has been delivering stellar performances in recent quarters, and has weathered the market gloom better than its main competitors. The strategy shift to becoming a platform and to focusing on cloud and gaming will continue to power its resurgence. Meanwhile, its main competitors on the top of the world's most valuable company table are seeing their share prices being depressed for different reasons. Apple's overreliance on iPhone makes it vulnerable when the market sniffs weakness in the shipment of its latest products; Amazon's AWS is growing slower than Microsoft's Azure; Alphabet is still a one-trick pony: advertising through Google, which continues to throw the company into troubles. As a matter of fact, Microsoft did briefly become the most valuable company in late November. Next time this crossover happens it may last longer.
Now that they've got to actually do it everyone gets bored of 5G and starts banging on about 6G – Scott Bicheno, Telecoms.com Editor
So 5G just ended up being about capacity, efficiency and industrial applications. How boring is that? Once the first couple of 5G conversational gambits at MWC fall flat, people will soon realise it's much more fun to focus on more distant technology, about which they can make all sorts of utopian predictions without fear of being called out. There will be talk of a wireless neural network connecting everyone and everything to a hive mind overseen by benign artificial super intelligence. What they won't say is that the ultimate aim of 6G will be to erase all traces of individuality in order to create a global AR/VR Borg that will combine Chinese social credit, American cultural puritanism and European imperiousness to free us all from the burdens of disappointment, inconvenience and choice. Happy New Year!
Get the latest news straight to your inbox.
Register for the Telecoms.com newsletter here.
You May Also Like
---