More gloom for Ericsson – sales down, shares down, media unit sale fudged
More gloom for Ericsson – sales down, shares down, media unit sale fudged
It was yet another tough quarter for networking giant Ericsson, with sales down 12% and an unsatisfactory conclusion to the strategic review of its media business.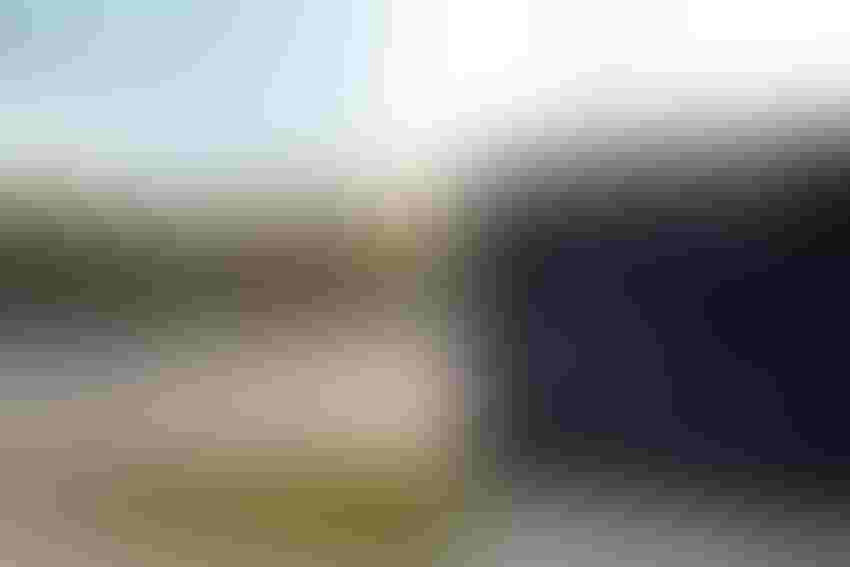 It was yet another tough quarter for networking giant Ericsson, with sales down 12% and an unsatisfactory conclusion to the strategic review of its media business.
Sales were down by a rather worrying 12% (7% when adjusted for adjustments), although Ericsson says that was expected. Much of the blame has been placed on reduced sales of LTE gear in mainland China, as well as the Digital Services unit. There was also the big write-down Ericsson warned us about a few weeks ago. Here's the Q4 2017 summary table and we challenge you to find the highlight.
"The fourth quarter was in line with our overall expectation, with gradual improving performance in Networks and continued significant losses in Digital Services," said Börje Ekholm, Ericsson CEO. "The result is however far below our long-term ambition. For 2018, the Radio Access Network (RAN) equipment market is expected to decline by -2%, compared with estimated -8% in 2017. The Chinese market is expected to continue to decline due to reduced LTE investments, while there is positive momentum in North America.
"Segment Networks showed stable performance with the ramp-up of Ericsson Radio System (ERS), representing 71% of radio unit deliveries in the quarter, and efficiency gains in service delivery as key drivers. Networks adjusted gross margin increased to 36% (32%) YoY and the success of our 5G-ready portfolio continues. In the quarter, we made deliveries related to our market share gain in Mainland China and we signed several break-through contracts, including with Verizon and Deutsche Telekom.
"Segment Digital Services had another challenging quarter with significant losses, mainly due to higher costs in ongoing large transformation projects. As previously communicated, our turn-around plan builds on stability, profitability and growth – in that order. The initial focus has been on stabilizing both product roadmaps and challenging customer contracts. We have identified 45 critical or non-strategic customer contracts and the plan is to complete or exit approximately half of these contracts in 2018. The actions to improve profitability in Digital Services are expected to generate positive effects on gross margin in the second half of 2018.
"The refocus of Managed Services to improve profitability is underway, with 23 out of the 42 under-performing contracts completed, resulting in an annualized profit improvement of SEK 0.5 b. As a result of these efforts, the underlying gross margin improved slightly QoQ. One-time effects and seasonality in operating expenses impacted operating income negatively.
"For our Media Solutions portfolio, reported in segment Other, we have executed on a profit improvement program while continuing to invest in the product offering. This has significantly improved operating performance during the year, thereby improving our strategic flexibility as we have completed our strategic review of the business. We have evaluated various options including partnerships, divestments and continued in-house development, with the objective to maximize shareholder value.
"We have decided to partner with One Equity Partners (OEP) to further develop the Media Solutions business through retaining a 49% ownership stake. This allows us to capture the upside of the business while at the same time taking active part in the expected consolidation of the industry. We have decided to keep Red Bee Media (former Broadcast and Media Services) as the bids received did not reflect the value of the business. We will develop the business as an independent entity within Ericsson, building on the improved operations."
So the conclusion of Ericsson's big strategic review of its media unit is to sell 51% of the 'media solutions' (i.e. broadcast and media hardware) to private equity, thus relinquishing control of it while still retaining substantial risk (and potential upside, it should be said). Red Bee Media is the rebranded broadcast services bit and it looks like Ericsson just couldn't find any buyers at almost any price, so it's stuck with it. It looks like the two sub-units are of similar size, but 'solutions' accounted for a lot more overhead.
Lastly it wouldn't be an Ericsson announcement without a bit of a reshuffle. This time it involves the creation of a new 'business area' called Emerging Business, which seems to be all about exploring new business opportunities in the areas of IoT and distributed cloud solutions. To head the unit up Ericsson poached Åsa Tamsons from McKinsey's, where she was previously partner at its Stockholm office.
Meanwhile Ekholm's purge of the old guard continues with Ulf Ewaldsson losing his job as head of Business Area Digital Services, which had another bad quarter, and will now just be Advisor to the CEO. The Ericsson release says Ewaldsson 'decided to step down', but Ekholm's last two advisors – Jan Frykhammar and Magnus Mandersson lasted just eight months before they decided to pursue other opportunities.
Clearly the Ericsson work in progress continues. One result of this constant purging, reviewing and streamlining must surely be that Ekholm at least has a clearer picture of the task in front of him. At MWC 2017 Ekholm was able to duck the matter of the grand plan to turn things around but he won't have that luxury this year.
He would presumably like to have better numbers to talk about at Ericsson's traditional first-morning press event but, regardless, he has to try to demonstrate how things are going to improve. Even if the plan is just to continue downsizing until 5G ramps up then he probably needs to admit it if he wants to avoid further share price shocks such as the 8% loss of the value of his company that had happened at time of writing this article.
Get the latest news straight to your inbox.
Register for the Telecoms.com newsletter here.
You May Also Like
---