Groundhog day as Ericsson study finds users will pay for tiered QoS
Groundhog day as Ericsson study finds users will pay for tiered QoS
Ericsson's ConsumerLab interviewed more than 37,000 people and hit upon an idea that has been doing the rounds in telecoms for decades.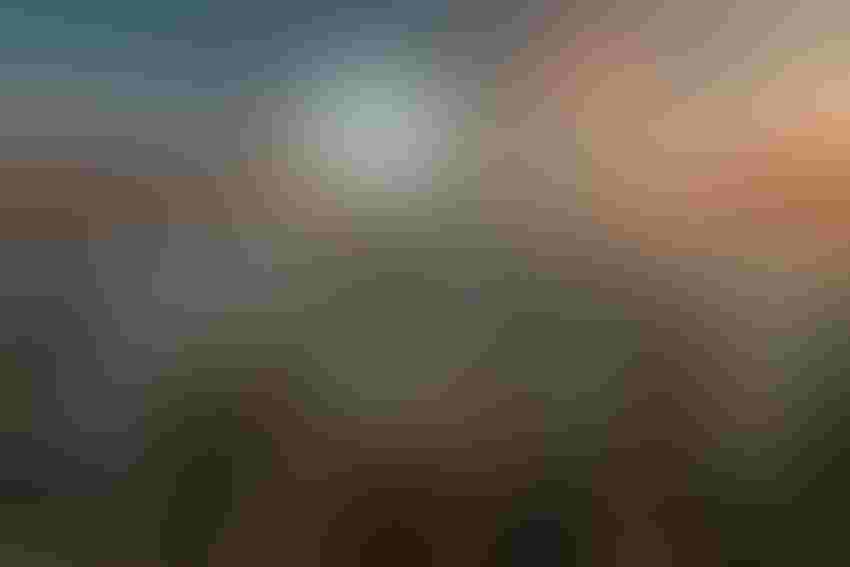 Connectivity and global networks concept, 5G technology and computer network with internet of thing icon over Top view of Chicago Cityscape,USA downtown skyline, Architecture and building with tourist,
Ericsson's ConsumerLab interviewed more than 37,000 people and hit upon an idea that has been doing the rounds in telecoms for decades.
According to the survey, 20% of 5G smartphone users are interested in tiered network quality and would be willing to pay a premium of up to 11% for it.
Ericsson found that factors that influence consumer satisfaction are shifting from things like network coverage and availability, to experience-based considerations, like app performance, video streaming quality, speed consistency, and so on.
These findings represent an opportunity for operators to add more value to their connectivity services by tailoring network performance according to what their customers want to use it for. Examples include gaming, which benefits from a reliable, low-latency connection. File-sharing also needs reliability and high bandwidth, but latency is less of an issue.
It would be an understatement to say this idea is not exactly new.
While quality of service (QoS) management is as much, if not more about the appropriate allocation of finite network resources than it is about service differentiation, it has been discussed as a potential value-add for many, many years.
"QoS can be utilised by third-generation (3G) network operators to achieve long-term revenue and profit improvements through advanced voice, multimedia (MM), and data services," said Bell Labs, in the abstract for a paper on policy-based QoS in 3G networks – in 2004.
INWIT CEO Oscar Cicchetti told Telecoms.comin 2012, when he was chief strategy officer of Telecom Italia, that LTE would enable new business models, and urged the industry to roll out differentiated QoS offerings to users.
LTE introduced the QoS class identifier, which assigns a data packet a score from one to nine so the network can prioritise how to forward it. One to four is categorised as guaranteed bitrate (GBR) traffic, anything above that is non-GBR.
Wipro suggested in a white paper in 2016 that operators should use QCIs as the foundation for designing and implementing granular, tiered QoS policies that apply to specific services, or categories of service.
"Policy management has been found critical in three closely-related areas: Network congestion management; optimisation of service quality; and enhanced service monetisation," it said seven years ago.
Now, four-and-a-half years after the first 5G networks went live, the industry is talking about the monetisation opportunity afforded by tiered quality of service.
That it should come to this is no reflection on Ericsson, of course. It highlights rather the industry's collective struggle to innovate beyond different-sized data bundles and speed tiers. They had a stab at it with zero-rated services, but the regulators hated it.
5G standalone (SA) brings network slicing to the party, and represents an opportunity to adjust network parameters according to individual applications and users.
There is also the broad push to make open network APIs available to software developers, giving them the means to design individual apps that can – among other things – request a specific amount of bandwidth from the network.
Ericsson is particularly keen on APIs, having spent $6.2 billion on Vonage, which specialises in many areas, APIs being one of them.
"As we observe consumers expressing a willingness to pay for new functionality and differentiated quality of service, it's clear that these APIs are industry changing," said Ericsson CTO Erik Ekudden, in a statement on Tuesday. "They foster an environment where developers get access to 5G capabilities to deliver distinct premium experiences. For communication service providers, APIs unlock new revenues by unveiling the inherent value of their networks."
Will it be any different this time? Hopefully – last month, Deutsche Telekom commercially launched a network API portal powered by Vonage. Users might finally get to experience a network that adapts to the specific demands of an application.
If other telcos follow suit – and there's little reason to think they won't – maybe we won't see any discussion papers about the monetisation opportunities of tiered QoS in 6G networks. Stranger things have happened.
Get the latest news straight to your inbox. Register for the Telecoms.com newsletter here.
Get the latest news straight to your inbox.
Register for the Telecoms.com newsletter here.
You May Also Like
---