EE dips toe in adjacent markets with snazzy relaunch
EE dips toe in adjacent markets with snazzy relaunch
BT-owned EE has hatched an ambitious plan to reposition itself as the hub around which customers organise their online lives.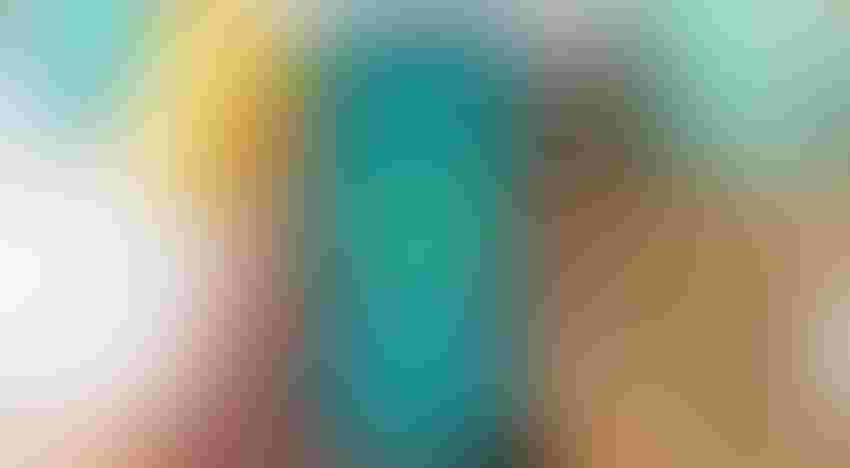 BT-owned EE has hatched an ambitious plan to reposition itself as the hub around which customers organise their online lives.
It has also become the principle destination for BT's consumer broadband and TV offerings, which will use the EE brand going forward, sitting alongside EE's mobile services.
Central to this new strategy is the EE ID, which is pitched as the gateway to a portfolio of services, some of which are familiar fare from a telco, others not so much.
Once signed up and logged in – either via the app or the Web – customers can use their EE ID to view their account and manage their subscriptions. But there's more: they can also shop at EE's new online consumer electronics store, or sign up to one or more adjacent services, including insurance and home security – with more to be added in future.
"Consumer behavioural patterns have changed, and it is about time telcos evolve," said independent telco analyst Paolo Pescatore. "This latest revolutionary move represents a radical and fundamental shift in thinking and approach in the way a telco operates. In essence, the new EE aspires to be more – a broader tech and services retailer underpinned by connectivity."
Quite. In fact, EE wants to be seen as so much more than a telco that it doesn't even describe itself as one, opting for 'platform' instead.
"Today we're incredibly proud to be launching a new platform for the UK, open to anyone and everyone – that will transform our customers' experience beyond connectivity," said EE CEO Marc Allera.
Telcos have a long and chequered history when it comes to expanding into adjacent markets. The back office is normally where the problems start, because historically, when an existing customer adds a service other than telecoms to their package, it generates a new set of data, which is stored on a separate database and overseen by a different department.
Sometimes, it might even be a third-party service wrapped up in telco branding, and actually the customer isn't dealing with their telco at all. In these cases, customers might even have to create a new set of log-in credentials.
Things can start to fall apart when customers hit a snag, phone the customer support line, and then spend hours being transferred from one department to another.
Then of course there is the effort and expense that comes with not only operating the service, but trying to convince punters that a telco brand can also be the home of other, non-telco services.
If things don't go well – i.e. profitably – that's usually when investors start pressuring management to go back to basics.
So, what's different about EE's new strategy?
"The new areas of focus for EE make sense," said Kester Mann, director of consumer and connectivity at CCS Insight. "Gaming, insurance and security don't stray too far from its core connectivity roots, unlike riskier industry forays into sports rights and financial services, many of which have been unsuccessful."
Indeed, EE might just avoid the pitfalls, provided it has done a proper job of implementing EE ID. That means joining up all these disparate systems to provide a single portal for customers to access and actually manage all their services properly, rather than just view their account.
"With an EE ID, customers nationwide will be able to access a wide range of exciting new products, services and experiences across new sectors – easily and conveniently, in one place," said Allera. "We are also evolving the EE brand, while at the same time doubling down on great new connected products, with the launch of the fastest broadband, best value convergence, and exciting new TV services."
On that note, EE's relaunch also includes the introduction of 1.6-Gbps home broadband – its fastest-ever fixed broadband service.
It has also refreshed EE TV, launching a new set-top-box (STB) range that comes with the usual useful features, like multi-room. It has also launched an EE TV app on Apple TV 4K.
If executed properly, this relaunch might just inject some new life into EE, which has been drifting sideways somewhat since its takeover by BT.
"Today's update won't quell mounting questions over whether telecom operators can monetise their networks, compete with big technology companies and rejuvenate financial performance," said Mann. "But EE at least appears to recognise its challenges and the changes outlined feel like a step in the right direction."
EE's new strategy will be presented to consumers on Friday by way of a new multichannel ad campaign, which begs perhaps the most important question of all: is Kevin Bacon out of a job?
Get the latest news straight to your inbox. Register for the Telecoms.com newsletter here.
Get the latest news straight to your inbox.
Register for the Telecoms.com newsletter here.
You May Also Like
---