EU moves to protect key technologies from, presumably, China
EU moves to protect key technologies from, presumably, China
The European Union has highlighted four key technology areas that it intends to work to keep out of the wrong hands.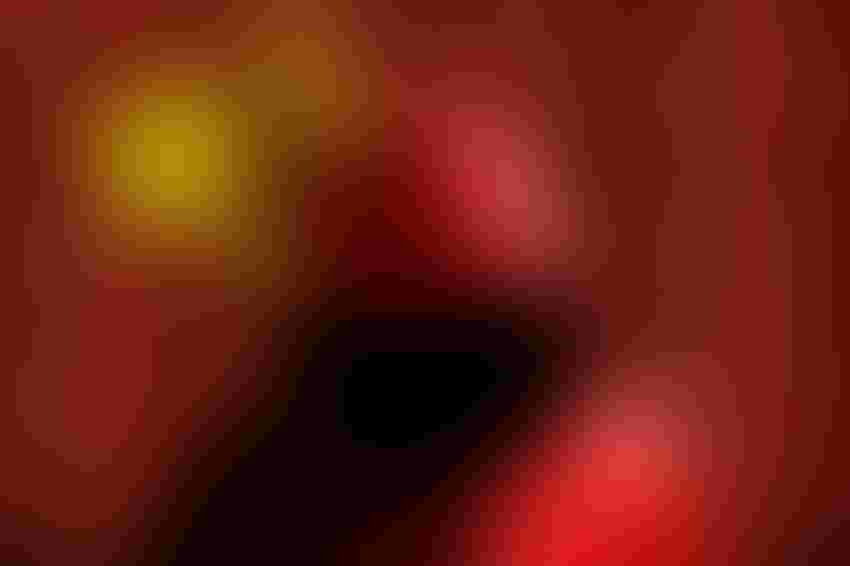 The European Union has highlighted four key technology areas that it intends to work to keep out of the wrong hands.
The European Commission this week recommended that member states work with it on risk assessments covering advanced semiconductors, artificial intelligence, quantum technologies, and biotechnologies. The risks are technology security and technology leakage, and the four areas highlighted are just the first of ten to come under the microscope, because they are considered highly likely to present the most sensitive and immediate risks.
Brussels says it chose those four areas due to their potential ability to bring significant change; the fact that they are relevant in both civilian and military contexts, and could, in its own words, "undermine peace and security;" and – perhaps most pertinently – the risk that they could be used in violation of human rights, "including restricting fundamental freedoms."
To put it simply, the EU is building a wall around its critical technologies to keep the bad guys from getting hold of them…and we all know who it means. Not that the Commission's announcement, nor the various accompanying documents, actually name China, of course. And neither do the big guns championing the risk assessment.
"Today, we are delivering on our pledge to de-risk the European economy by identifying ten areas of technologies that are critical for our economic security, especially due to their risk of civil-military fusion. This is an important step for our resilience," said Thierry Breton, Commissioner for Internal Market, in a statement.
"We need to continuously monitor our critical technologies, assess our risk exposure and – as and when necessary – take measures to preserve our strategic interests and our security. Europe is adapting to the new geopolitical realities, putting an end to the era of naivety and acting as a real geopolitical power," Breton said.
Obviously, 'geopolitical realities' cover a pretty broad spectrum, but it's hard to look past China on this one, really. And indeed, if not China, then whom? This might not be solely about China, but Beijing is clearly in here somewhere, and fairly safe to bet it's front and centre.
The announcement comes amid endless accusations of tit-for-tat on the technology front between the US and China. It just a couple of weeks since Washington addressed rumours of an iPhone ban at Chinese government agencies, accusing Beijing of ongoing "aggressive and inappropriate retaliation" against US companies. And there's no need to rehash the US-led initiative remove kit supplied by Huawei at al from critical mobile infrastructure in a number of countries both in Europe and further afield.
The EU might not be saying as much, but this smacks of a continuation of that type of anti-China sentiment and dovetails quite nicely with the bloc's ongoing bid for increased technology sovereignty.
Meanwhile, on Twitter (X), Chinese journalist Chen Weihua summed up quite neatly how this looks from elsewhere in the world.
It's anyone's guess whether or not we'll gain a clearer picture of the Commission's true intentions as the risk assessment process gets underway.
The Commission is calling on the member states to crack on with their risk assessments by the end of the year. It will also work with the states on the other half dozen critical technology areas that could present a risk and may suggest further risk assessments or similar in Spring 2024, it said.
The other critical technologies covers areas such as connectivity, including RAN, Open RAN and 6G, and navigation; sensing technologies; space; robotics; and advanced materials. There's a full list of all ten in the annex to the Commission's recommendation document.
And once the risk assessments – however many there may be – are complete, then what? Well, it all depends on the outcome of those risk assessments; the Commission insists it will not prejudge anything.
"Only the outcome of the detailed collective assessment of the level and nature of the risks presented can serve as the basis for a further discussion on the need for any precise and proportionate measures to promote, partner or protect on any of these technology areas, or any subset thereof," it said.
Essentially, it will look at what it can do to protect its own interests. The use of that word 'partner' will do nothing to dispel any talk of US influence though.
Get the latest news straight to your inbox. Register for the Telecoms.com newsletter here.
Get the latest news straight to your inbox.
Register for the Telecoms.com newsletter here.
You May Also Like
---