Netflix is losing significant numbers of users for the first time
Netflix is losing significant numbers of users for the first time
The streaming services blames password sharing, inflation the Russia-Ukraine war and inflation for a 200,000 drop in subscribers in Q1, as shares plummet around 25%.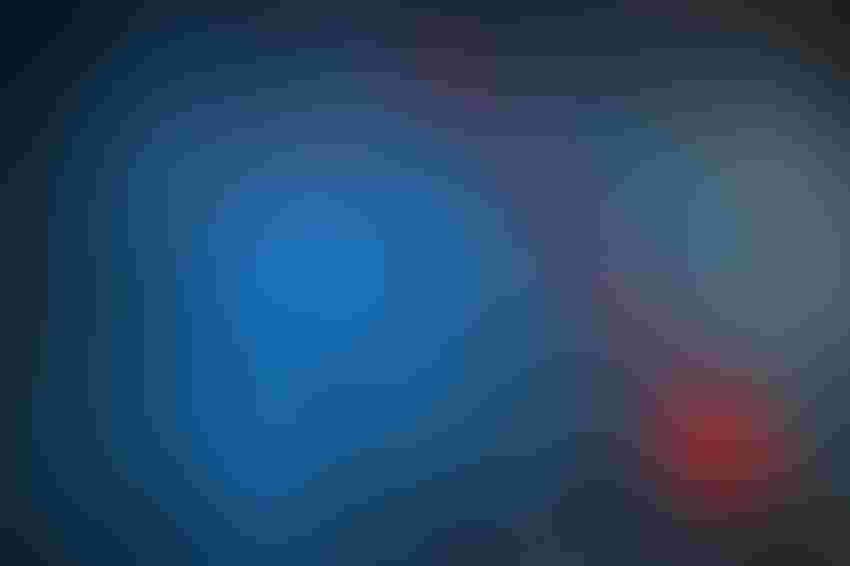 Video streaming giant Netflix blamed password sharing, inflation, the Russia-Ukraine war, and inflation for a 200,000 drop in subscribers in Q1, as shares plummeted by over 25% on the news.
The streaming service had forecasted a 2.5 million user growth for the period, and is now instead predicting a further loss of 2 million users for the next quarter, announced as part of its Q1 earnings. Regardless of this, it posted a 10% revenue growth for Q1 2022, while a $2 billion operating income was apparently above its forecasts of $1.8 billion due to 'lower than projected content expense.'
Netflix said 'we're not growing revenue as fast as we'd like' in an open letter, and said the picture had up until now been partially been clouded by covid, in that they experienced lots of growth in 2020, which made them think any slowing growth registered in 2021 was due to 'covid pull forward'.
This presumably means they attributed any negative numbers to the fact that the world was emerging from lockdowns and was no longer confined to their homes with nothing else to do but stream hours of Breaking Bad and Ozark. Which doesn't seem like an unreasonable conclusion.
Now Netflix says there are four main factors outside of this that has led to the milestone loss of 200,000 users one quarter – which is significant mainly because the firm has been defined by meteoric growth for over a decade, more than the number itself. It blames 'macro factors' for some of this, including sluggish economic growth, increasing inflation, Russia's invasion of Ukraine, and the ongoing disruption cause by Covid. Password sharing is another thorn in its side, claiming that Netflix accounts are being shared with 100 million households on top of its paying base of 222 million homes.
It also points to more traditional TV firms getting in on the streaming act and creating more competition – and presumably this could also be extended to entertainment conglomerate Disney and tech giant Apple putting their not inconsiderable hats into the ring in recent years.
All understandable points, though perhaps a more surprisingly it also points to the 'underlying addressable market' – which translating from corp-speak seems to mean things like how many homes have broadband connections and smart TVs, etc, and therefore able to sign up to Netflix at all. If Netflix are saying they basically need more homes to be connected to broadband for them to grow significantly, that seems to imply something like market saturation.
The open letter to shareholders reads: "Our revenue growth has slowed considerably as our results and forecast below show. Streaming is winning over linear, as we predicted, and Netflix titles are very popular globally. However, our relatively high household penetration – when including the large number of households sharing accounts – combined with competition, is creating revenue growth headwinds. The big COVID boost to streaming obscured the picture until recently. While we work to reaccelerate our revenue growth – through improvements to our service and more effective monetization of multi-household sharing – we'll be holding our operating margin at around 20%."
In terms of solutions Netflix mainly goes on about how much its ploughing into original programming such as more Bridgerton, and plans to reclaim some money out of the 100 million homes seem to be getting a free ride from password sharing.
"The streaming giant plans to counter negative growth estimations in 2022 by introducing a lower price offering, which would include adverts for customers," said Adam Seagrave, UK Sales Trader at Saxo Markets. "Though a continued fall in revenue could see top grossing shows such as Bridgerton and The Crown affected as production budgets are squeezed. Plus, as many users try to cut costs by sharing passwords, there could be a crackdown on how and who account details are shared with in order for Netflix to maximise profits."
Paolo Pescatore, Tech, Media and Telco Analyst at PP Foresight told us: "This is not the end of Netflix. It feels like a reality check for a company that is trying to strike a fine balance of retaining subs, while increasing revenue. A combination of factors have come together against Netflix. Restrictions have eased with people spending more time outside coupled with the cost of living crisis have had a negative impact on the company. Lets not forget the market is now awash with too many streaming media services chasing too few services.
"Netflix still remains the benchmark and is at a different phase of growth. While rivals are still in stealth mode, they will eventually see challenges in acquiring new subs. The company needs to ensure it stays as an indispensable service in people's homes. Ultimately this can be achieved with blockbuster programming."
There's a lot that can be said about this – from the background belief that tech firms like Netflix or Facebook can just go on growing forever and how quickly shareholder confidence evaporates when this begins, presumably all to inevitably, to slow – to the question of how many streaming accounts any one household is likely to want, despite how many more of them there are now compared to five years ago.
But the bottom line might be much more straightforward – as detailed in some general trends yesterday, with household budgets squeezed, the promise of another series of Bridgerton isn't reason enough for many to carry on shelling out for things they once were happy to, particularly while no longer under house arrest.
Get the latest news straight to your inbox. Register for the Telecoms.com newsletter here.
Get the latest news straight to your inbox.
Register for the Telecoms.com newsletter here.
You May Also Like
---