Microsoft gets a bump-up in numbers thanks to COVID-19
Microsoft gets a bump-up in numbers thanks to COVID-19
The coronavirus outbreak is causing chaos in the financial markets, but with every crisis there are those who will benefit financially; Microsoft appears to be one.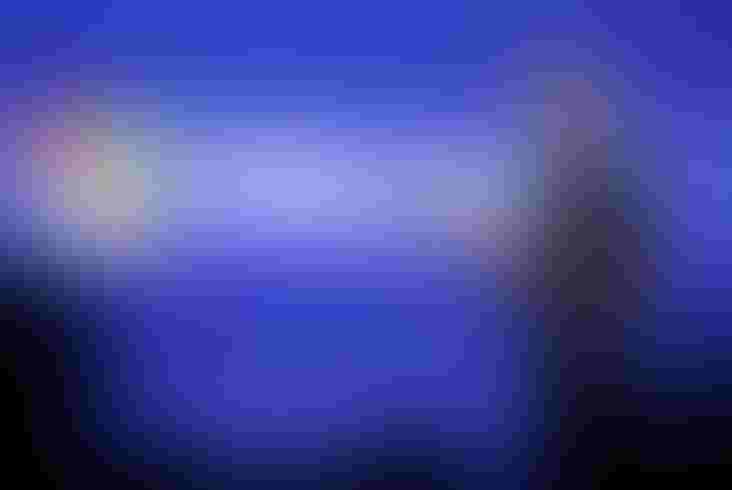 Microsoft Azure Satya Nadella
The coronavirus outbreak is causing chaos in the financial markets, but with every crisis there are those who will benefit financially; Microsoft appears to be one.
The Redmond-based internet giant has reported its latest quarterly results, and it appears the lockdown is becoming a catalyst for profits. Total revenues increased 15% over the three-month period ending March 31, operating income was up 25% to $13 billion and net income jumped 22% to $10.8 billion.
With share price growing 4.5% in the final hours of trading, and a further 2.6% during the pre-market hours, Microsoft's market capitalisation is more than $1.35 trillion, making it the most valuable corporation worldwide.
"We've seen two years' worth of digital transformation in two months," said Microsoft CEO Satya Nadella.
"From remote teamwork and learning, to sales and customer service, to critical cloud infrastructure and security – we are working alongside customers every day to help them adapt and stay open for business in a world of remote everything."
The coronavirus pandemic has forced families behind closed doors and employees to work from home. With lockdowns still in place in many of the worlds developed markets, new norms are bedding in and Microsoft is certainly one of those companies who will benefit.
Breakdown of Microsoft financial performance by business unit

Productivity and Business Processes
Source: Microsoft Investor Relations
With more people working remotely, more businesses are being forced through a digital transformation process, and much more aggressively than most would have liked. To enable efficient work process, more cloud resources will have to be consumed by enterprise customers, though it is likely additional products will also be taken on in areas such as security.
For a company which has pivoted over the course of the last decade to position cloud front and centre of the business, current trends are incredibly beneficial.
For Microsoft, the revenues for the Azure cloud computing products surged 59% over the three months, while Teams now has more than 75 million daily active users, tripling over the last two months. 20 organizations with more than 100,000 employees are now using Teams, with new features being introduced each week. Live events for up to 100,000 attendees can now be streamed across the platform. Office 365 now has 258 million paid seats, while usage of Windows virtual desktop tripled this quarter.
But it is not just the enterprise-focused business units who are profiting.
Microsoft 365 Personal and Family now has more than 39 million subscribers, while Teams has been opened to consumer users for the first time. Windows 10 now has more than 1 billion monthly active devices, up 30% year-over-year, and Xbox has seen a boost also.
With children not being allowed to play outside in the garden and adults not allowed to play inside pubs, an obvious beneficiary was going to be the online entertainment segment. Netflix has already demonstrated financial gain with 27% uplift in revenues and a 22% boost in subscribers during its own earnings call, and Xbox has seen a similar lift.
Xbox Live currently has 19 million active users, while the Xbox Game Pass has more than 10 million subscribers. Although the team did not offer specifics when it came to the cloud gaming venture, Nadella said Project xCloud has "hundreds of thousands of users" in the beta stages in seven markets, with eight more launching over the next few weeks.
One question which does remain is whether this boost in revenues will be sustained?
"In our consumer business, we expect continued demand across Windows OEM, Surface and Gaming from the shift to remote work, play and learn from home," said Microsoft CFO Amy Hood. "Our outlook assumes this benefit remains through much of Q4, though growth rates may be impacted as stay-at-home guidelines ease.
"In our commercial business, our strong position in durable growth markets means we expect consistent execution on a large annuity base, with continued usage and consumption growth across our cloud offerings."
The risk of this benefit is that everything returns to the pre-COVID-19 way of life. Offices gradually become re-populated and the lessons from remote working are forgotten by traditional organisations. This would mean the bump in revenues would not be sustained by the cloud companies.
Although we suspect some traditional organisations might return to pre-COVID-19 working practises, many will adopt at least a portion of the newly transformed way of life. The extremity of the current bounty for the cloud companies will not be sustained, but there should be a shift in mentality over the long-term.
We tend to agree with the cloud companies that this enforced digital transformation programme will bed-in, though perhaps not as enthusiastically as the cloud companies believe. These are salespeople let's not forget, selling the potential of Microsoft to investors. There will be sustained benefits, but some in society will be intolerant of evolution, so will returns to the ways of old.
Get the latest news straight to your inbox.
Register for the Telecoms.com newsletter here.
You May Also Like
---