Google looks for help scaling the Great Firewall amid political posturing
Google looks for help scaling the Great Firewall amid political posturing
Google's cloud business unit is reportedly in talks with Tencent, Inspur and other domestic companies in an effort to launch services in the lucrative Chinese market.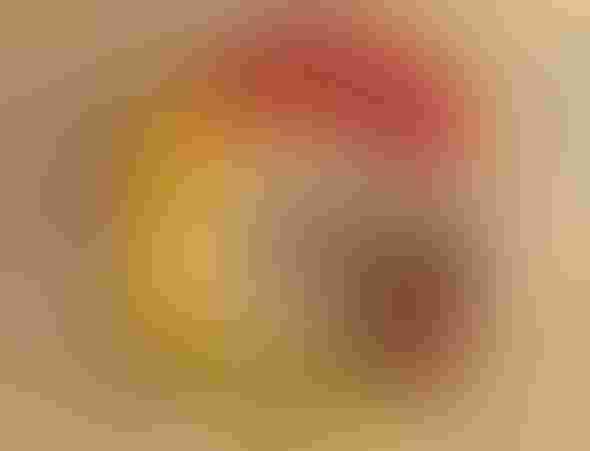 Google's cloud business unit is reportedly in talks with Tencent, Inspur and other domestic companies in an effort to launch services in the lucrative Chinese market.
Many Silicon Valley companies have found difficulty in establishing a presence in the world's second largest economy, and Google is no exception. The absence of its core search advertising business has spurred on the establishment of Baidu, though it seems the Googlers are keen to avoid missing out on the digital transformation journey in enterprise which has been so lucrative to Google as well as other giants such as Amazon Web Services and Microsoft Azure.
According to Bloomberg, Google has been on the search for local partners since early 2018, though the list has been narrowed. As one of the most powerful internet companies in the country, Tencent naturally sits at the top, though there are more. Making moves on such a lucrative market might not surprise anyone in the tech world, all of the major players have been trying to smooth the edges of Chinese government demands for years, but Google seems to be attracting some attention.
The goal here would be to run Google services via local data centres, at least partly owned by domestic companies. This is not unusual, every Western business entering the country has to be grounded by some sort of local partnership, irrelevant of industry, vertical or service. Other rules in the country dictate data has to reside within the country's physical borders, subjecting it to local laws.
What is unknown is whether the global brand can gain traction locally. As is the case with many of aspects of the internet, in the absence of Silicon Valley players, local companies have taken the opportunity to create domestic versions. Baidu is the search engine, though Alibaba and the telcos have stepped up to fill the gap in cloud services. Google might have a very reputable business worldwide, but it is the challenger in China; shifting the status quo is a very difficult task.
Aside from this venture, it was revealed last week Google is in the process of developing at app which would bow to censorship demands, allowing results to be filtered and some removed, to penetrate the Great Firewall. The business has also opened an AI research centre in Beijing and plans to open a Hong Kong cloud region in the future. It should also come as little surprise US politicians are finding issue with the efforts.
In a letter to Google CEO Sundar Pichai, a collection of Senators including Mark Warner of Virginia, Mark Rubio of Florida and Robert Menendez of New Jersey, signed a letter condemning Google's submission to the government.
"If true, this reported plan is deeply troubling and risks making Google complicit in human rights abuses related to China's rigorous censorship regime," the letter reads. "After a cyberattack that compromised the Gmail accounts of dozens of Chinese human rights activists, Google's March 2010 decision to stop censoring results on Google.cn was widely praised.
"It is a coup for the Chinese government and Communist Party to force Google – the biggest search engine in the world – to comply with their onerous censorship requirements, and sets a worrying precedent for other companies seeking to do business in China without compromising their core values."
With tensions continuing to rise between the two nations, Google's plans to modify its values and principles in an effort to gain entry to the country could be viewed as somewhat of a PR win for the Chinese. Google is one of the companies which could be viewed as a poster boy for the US way of life and ideals, a mix of ruthless capitalism and excellent brand management. It's a scalp in the war of words and tariffs.
Of course, US political posturing could have much more of an impact than the Googlers would want; intervention from PR chasing politicians is a very realistic outcome.
Get the latest news straight to your inbox.
Register for the Telecoms.com newsletter here.
You May Also Like
---