Emerging technologies win big at the 2020 Glotel Awards
Emerging technologies win big at the 2020 Glotel Awards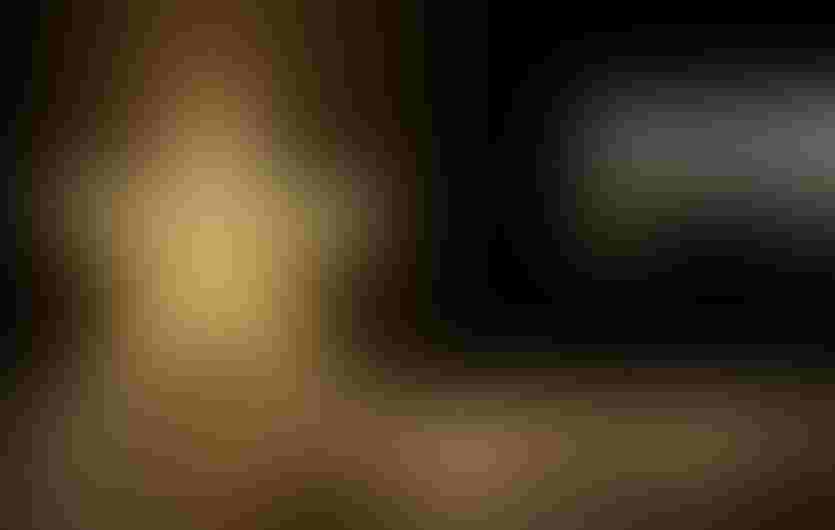 The spoils were shared evenly at this year's Global Telecoms Awards, but emerging technologies such as OpenRAN caught the eyes of the judges.
You can see the full list of winners below and find that only one company one more than once – last year's big winner SK Telecom – which grabbed the 'best operator' award for the second year running. SK is being rewarded for its pioneering work on 5G and other trailblazing companies such as Rakuten Mobile, Altiostar and Parallel stood out too.
Sadly we weren't able to have our usual big night out to celebrate because of all the COVID-19 disruption, but you still get a video of Telecoms.com Editor Scott Bicheno reading out the results, which is better than nothing, right? So, congratulations to all this year's worthy winners and thanks to everyone who got involved. In spite of everything, this has been another great year for telecoms and we're delighted to be able to acknowledge all your work through the Glotel Awards.
Advancing Artificial Intelligence              
Winner: TechSee – TechSee Live
Automation Initiative of the Year            
Winner: Robin.io – Robin Automation Platform
Best 5G Operator Innovation    
Winner: Vodafone UK – Ford private 5G network
Best Digital Transformation Project       
Winner: MATRIXX Software – Three UK's PayG
Best Operator  
Winner: SK Telecom
Best Vendor 5G Innovation
Winner: Altiostar Networks – Container-Based, Cloud-Native 5G RAN software
BSS/OSS Transformation Excellence      
Winner: STL – dTelco
Highly Commended: Netcracker Technology – Netcracker 2020
Connecting the Unconnected    
Winner: Orange – Orange Sanza
Highly Commended: Liquid Telecom – Fibre networks in South Sudan and the Democratic Republic of Congo
Consumer IoT Initiative of the Year        
Winner: ZTE – AI-powered Smart Home Care Solution
Highly Commended: Tata Communications – MOVE
Digital Transformation Innovation          
Winner: Netcracker Technology – Netcracker 2020 Digital Transformation Solution
Highly Commended: Huawei Technologies – Qingdao Haier 5G Smart Factory
Fixed Network Evolution             
Winner: Sky Italy and Amdocs – Sky Italy's WiFi service and Ultra Network powered by Amdocs Open Cloud Networks OSS
Highly Commended: Calix – everyPON on the AXOS Platform
Ground-breaking Virtualization Initiative
Winner: Rakuten Mobile – Rakuten Mobile Network
Industrial IoT Initiative of the Year         
Winner: SK Telecom – 5G Dual-Band Dual-Mode Industrial IoT Device and Its Application
Highly Commended: Vodafone UK – CoVision
Managed Services Innovation of the Year           
Winner: Macquarie Telecom Group – Macquarie Cloud Services Azure Managed
Highly Commended: Comviva – Digital Services Content Management at Ooredoo Kuwait
Mobile Money Mastery
Winner: Comviva – mobiquity Money – COVID-19 Response
Most Innovative Cloud Service 
Winner: Aptilo Networks – IoT Connectivity Control Service
Most Innovative Cloud Technology
Winner: Parallel Wireless – OpenRAN Controller
Highly Commended: Red Hat – Open Hybrid Cloud Technologies
Project Delivery Perfection        
Winner: Huawei Technology and Sunrise Communications – 5G Network Optimization Project
Highly Commended: Comarch – Service assurance solution for the first 5G telecommunications networks in Asia
Security Solution of the Year     
Winner: Keysight Technologies – Threat Simulator
Telecoms Transformation           
Winner: Ericsson – 5G Maritime Mesh Network
Highly Commended: Altiostar Networks – Container-Based, Cloud-Native 5G Open RAN software
Get the latest news straight to your inbox.
Register for the Telecoms.com newsletter here.
You May Also Like
---