Swivel to Success, or Swivel Chair?
Swivel to Success, or Swivel Chair?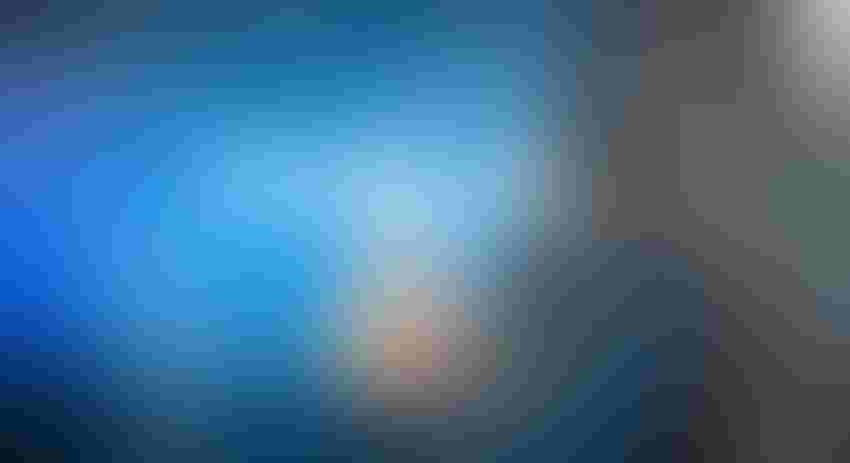 By Dipalli Bhatt, Head of Marketing, Incognito Software Systems Inc.
This Vendor View is sponsored by Incognito Software Systems Inc.
How service activation and fulfilment can make or break your telco merger and acquisition ROI
Communication service providers (CSPs) have been pursuing mergers and acquisitions (M&A) for a long time, but they're now becoming more popular to keep up with new technology. They are prioritizing their core telecom businesses through fiber and infrastructure buys while also divesting assets to stay true to their roots. Even coming out of an extended period of uncertainty, with unexpected changes in plans for many service providers, we've recently seen Orange Romania purchase 54 percent of Telekom Romania, and Virgin Media and O2—two of the biggest names in the telecommunications industry—officially merging in a 50:50 joint venture.
Great opportunities … some challenges
Of course, when two networks merge into one, this can present challenges, mainly back-end, for maintaining legacy systems and Business Support Systems (BSS) stacks. Chief information officers (CIOs) face many obstacles when it comes to getting a variety of components working together just right, including keeping track of IT environments, which continue to grow increasingly complex due to new hybrid technologies being introduced by many suppliers. M&A situations multiply the complexity even further, sometimes they don't work out at all, leaving CSPs stuck holding debt from the deal unless circumstances change.
Here are some of the biggest challenges telcos face in M&A scenarios:
Activation and assurance
Let's look at this one from the subscriber's perspective. When we purchase a new phone, most of us don't think about the many different networks that exist. We don't want to worry about considerations such as software and hardware compatibility with our provider's network standards. We just want the service we paid for, when we paid for it.
However, telcos are often operating multiple networks which, at their core, rely on very similar technology but utilize vastly differing equipment across their various carrier brands. The biggest challenge facing them is making sure activation, fulfillment, and assurance work properly from one system to another while navigating all aspects of business channel integration. To date, this has been a difficult task due to lack of adequate process management policies when it comes time for merging or splitting up any given operator into smaller companies operating independent channels within each individual brand name.
High OPEX (operating expenses)
With network and device discrepancies between various quad-play and mobile services, operators face slower time-to-market for value-added services. Together, cumbersome and unscalable back-end processes continuously raise OPEX.
Without the ability to quickly respond to customer demands with a centralized system, administrators are left frustrated and powerless as they deal with multisiloed systems. This also leads to subscriber frustration with the lack of choice when it comes to Internet access or TV packages.
Additionally, if these companies don't have a quickly deployable product ready at hand whenever there's another merger or acquisition, they have no option but to resort to cost- and time-intensive "swivel-chair" manual activation procedures.
Bottom line recession
Technology is creating more options for capturing the market, but businesses must focus on innovation and revenue to be successful. This can include acquiring a company or merging with one that offers different services than their own, so they can attract customers by marketing new products. In an ever-changing world, it's essential to have quality service offerings available and offer rich catalog-driven ones that require minimal human intervention.
Mergers and acquisitions are becoming increasingly popular as companies look for innovative methods of capturing markets while increasing revenues through product differentiation. However, these plans often lead to letting go of long-standing systems. This can hinder performance improvements like ARPU (average revenue per user) due to the high maintenance costs associated with legacy system integration.
To help CSPs stay afloat in this competitive industry, they need a solution to accelerate their ROI by giving them complete control of their products and service components while avoiding the "swivel chair" trap.
The following are some best practices to help you achieve this aim:
Three ways to accelerate ROI from M&A
1) Use open architecture
TM Forum's Open API Manifesto initiative has changed the way the industry thinks about how to design, build, and operate systems that deliver the operating agility, cost-base, and customer experience required to succeed with 5G.
The ability to have a layered architecture, and expose through open APIs offers extended flexibility, allowing you to provide multiplay products prior to full integration. This separation between layers means services run independently, so they can be optimized without disrupting other parts of your business already doing great things! Incognito signed the Open API and Open Digital Architecture Manifesto, demonstrating its commitment to enable a truly "plug and play" set of technology capabilities.
2) Zero-touch provisioning
Customers expect new services to be fulfilled almost instantaneously and don't make allowances for the complexity introduced by M&A situations. Zero-touch provisioning for both new requests and changes, can allow automation in minutes rather than weeks so customers can enjoy getting what they want faster!
With an open network architecture that allows repeatable orchestration components to serve as "building blocks" within each catalog, creating offers may take days instead of months, enabling companies to stay ahead by responding more quickly to customer demand. A catalog-driven configuration means no IT development and more effective lifecycle management.
3) Closed-loop automation
Technology is rapidly advancing and integrating into all aspects of our lives, including the way we're building businesses. As processes become more complicated, an intelligent network automation system is vital, as it offers the following benefits over manual configuration:
Handles mass scale provisioning for any size company.

Guarantees consistent device configurations across networks.

Circumvents cumbersome, or even unworkable, regular management practices.
Digital value in M&A is imperative. As CSPs formally plan and execute M&A phases, usually assurance, fulfillment and activation activity can maximize value tied to digital systems and processes.
The Incognito Service Activation Center (SAC) is a modular, productized software platform that automates service activation and streamlines back-end processes to reduce OPEX. By increasing activation speeds, service providers can accelerate customer onboarding and monetize services faster.
This solution can be deployed and operational in weeks—delivering proven value to global providers.
Click here to learn more about automated service delivery https://go.incognito.com/service-activation-how-to-make-it-simple
Get the latest news straight to your inbox.
Register for the Telecoms.com newsletter here.
You May Also Like
---