US government frets about domestic chip sector amid continued shortages
US government frets about domestic chip sector amid continued shortages
A report by the US Department of Commerce warns the global chip shortage isn't going away anytime soon, so the US needs to ramp up its domestic production.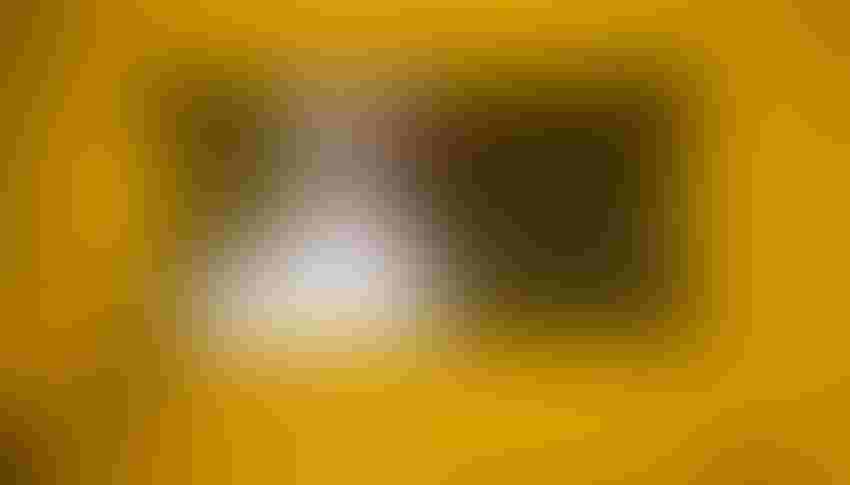 Intel's chip manufacturing operation inside Fab D1D at the company's Ronler Acres campus in Hillsboro, Oregon. (Credit: Intel Corporation)
A report by the US Department of Commerce warns the global chip shortage isn't going away anytime soon, so the US needs to ramp up its domestic production.
In response to global microchip supply chain issues which have impacted countless sectors over the past few years, the US Department of Commerce launched a 'Request for Information' in September. This was essentially a process of speaking to around 150 firms, including 'nearly every major semiconductor producer and from companies in multiple consuming industries' and making some conclusions.
It described the causes of the supply chain squeeze as a 'perfect storm' which started before 2020 when there were already difficulties in obtaining semiconductor manufacturing equipment used to make older varieties of chips and components in electronic assembly such as diodes, capacitors, and substrates.
Demand increased as various industries started requiring more and more chips for the latest products or equipment – such as state of the art electric vehicles and 5G masts. Then came the pandemic which both led to a further increase in demand, and also disruption due to factory shutdowns and the general supply chain chaos that affected everything. The report also noted the impact of a series of 'black swan' events such as factory fires, winter storms, and energy shortages.
It's a long report, but the top line info is that demand for chips was 17% higher in 2021 than in 2019, and that there has not been a commensurate rise in supply. It identified the main bottleneck across the board as wafer production capacity.
Since there are many types of semiconductor, the report highlighted particular shortages in products that support medical devices, the broadband sector, and automobiles. Specially, microcontrollers that are primarily made of legacy logic chips, analogue chips and optoelectronics chips.
In terms of solutions, the report said: "The private sector is best positioned to address the near-term challenge posed by the current shortage, via increased production, supply chain management to minimize disruption, and product design to optimize the use of semiconductors. However, given the importance of semiconductors to U.S. economic security, the Biden Administration is doing everything in its power to facilitate solutions and overcome the heightened coordination challenges that arise at moments of tail risk."
While it does go on later in the report to acknowledge where US chip manufacturing ability has landed some wins – such as the new Intel semiconductor facility in Ohio – it does not expect that to make an impact until towards the end of this year as production begins to come online, and claims that on top of this more needs to be done.
"The RFI confirmed that there is a significant, persistent mismatch in supply and demand for chips, and respondents did not see the problem going away in the next six months…" the report continued. "The RFI results make it clear: America needs to produce more semiconductors. Congress must pass funding for domestic semiconductor production, such as the U.S. Innovation and Competition Act, to solve our supply challenges for the long term."
It's concluding paragraph said: "We will continue to advocate for the President's proposed $52 billion to enhance domestic semiconductor production included in the U.S. Innovation and Competition Act. This semiconductor shortage is the result of a significant mismatch in supply and demand, further exacerbated by the pandemic. The number one issue identified in the RFI is insufficient fab capacity, and that's what the President's proposal is designed to accelerate."
All the reasons for ramping up chip production in the US (and in the West more generally) listed in the report make perfect sense in so far as building in more redundancy to international supply chains in an era where more and more things being built need the chips.
But then there are the geopolitical reasons not mentioned in this report. While Samsung in South Korea has skin in the game, much of the cutting edge 5nm chips are produced by TSMC out of Taiwan. These represent the most advanced chips, primarily used in mobile computing.
China has been increasing its sabre rattling over Taiwan. A doomsday scenario is a Chinese annexation of Taiwan which, without going into the wider catastrophic military fallout that could precipitate, would put the bulk of the world's cutting edge chip manufacturing into China's direct control. And if you think tensions between the US and China are running high now, imagine what might happen to global trade after such an action.
So it makes sense for the US government to try to encourage more domestic chip making ability, since entire sectors would at this point grind to halt without a supply. It's through this lens that TSMC's new fab in Arizona (due to start 5nm operations in 2024) and Intel's new manufacturing facilities can be seen, and we'd expect to see continued attention given to the entire semiconductor ecosystem by the US government for the foreseeable future.
Get the latest news straight to your inbox.
Register for the Telecoms.com newsletter here.
You May Also Like
---