Huawei Launches the Intent-Driven Network Solution to Maximum Business Value
Huawei Launches the Intent-Driven Network Solution to Maximum Business Value
[Barcelona, Spain, February 26, 2018] At Mobile World Congress (MWC) 2018, Huawei launched the Intent-Driven Network solution. This solution will bridge the gaps between the physical network and business goals by creating a digital twin of the network infrastructure. These technologies will enable software-defined networks (SDNs) to evolve into intent-driven networks, and maximize business value.
Huawei's Global Industry Vision (GIV) predicts that by 2025, there will be 100 billion connections worldwide. The Internet will be accessible to 77% of the world's population; broadband connections to 75% of homes; and 80% of people will have mobile phones. This enhanced connectivity will be the cornerstone of an intelligent world. Huawei has already deployed 380 SDNs worldwide, including over 100 for telecom carriers. An increasing number of carriers are aware that end users are demanding a better service experience. They need fast provisioning of services; network breakdowns to be fixed quickly; and no breaks anywhere in the chain that might affect their network service quality. Today's operations and maintenance (O&M) systems, still based squarely on the physical equipment, cannot address these needs.
Kevin Hu, President of Huawei Network Product Line, said, "If we are going to meet end users' demands around user experience, and help carriers succeed in their business, we have to build a network that really focuses on the experience."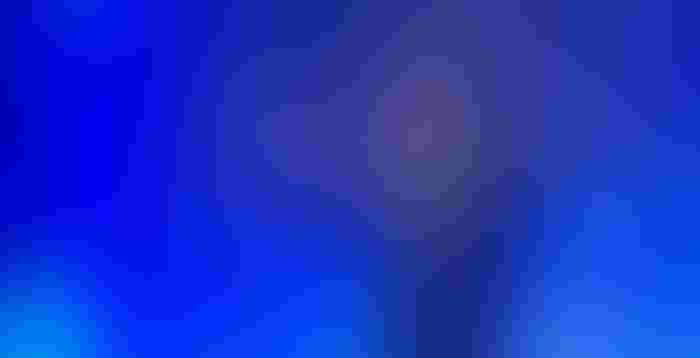 Kevin Hu speaking at Huawei Products and Solutions Launch Conference
Making use of cloud, big data, and artificial intelligence (AI) technologies, Huawei has launched the Intent-Driven Network solution to meet these needs. This solution delivers networks driven by a business logic and service strategies based around end user experience. They are user-centric networks, incorporating intelligence, simplicity, ultra-broadband, security, and openness. "Intent-Driven Networks can accurately read a user's intention, and make it happen, because network configuration is automated from end to end. These networks can also sense the quality of the user experience in real time, and perform predictive analysis so that they can proactively optimize performance." The five features of an Intent-Driven Network are:
Intent-driven networks are capable of predictive analysis. By leveraging big data and AI technologies, the network can predict faults and proactively optimize performance and deliver repairs.

Intent-driven networks are simpler in terms of architecture, protocols, base stations, and O&M. Full lifecycle automation is built in.

New ultra-broadband technologies enable massive connectivity, ultra-low latency, and ultra-bandwidth.

Intent-driven networks have open API interfaces connecting to third party big data and cloud platforms.

Intent-driven networks are able to identify and proactively prevent security threats, ensuring that intelligence and automation never compromise network security.
Huawei's Intent-Driven Network solution will enable carriers and businesses to deliver solutions such as 5G bearer networks, home broadband networks, enterprise private lines, campus networks, data center networks, IP and optical transport networks and security. It will help Huawei's customers maximize their business value.
Hu added, "The Intent-Driven Network solution will usher in a new era of network evolution. It will be extensively used in both the enterprise and carrier sectors. The march toward autonomous networks will help us embrace the intelligent era."
MWC 2018 runs from February 26 to March 1 in Barcelona, Spain. Huawei is showcasing its products and solutions at booth 1J50 in Fira Gran Via Hall 1, booth 3130 in Hall 3, and the Innovation City zone in Hall 4. For more information, please visit: http://carrier.huawei.com/en/events/mwc2018.
About Huawei
Huawei is a leading global information and communications technology (ICT) solutions provider. Our aim is to enrich life and improve efficiency through a better connected world, acting as a responsible corporate citizen, innovative enabler for the information society, and collaborative contributor to the industry. Driven by customer-centric innovation and open partnerships, Huawei has established an end-to-end ICT solutions portfolio that gives customers competitive advantages in telecom and enterprise networks, devices and cloud computing. Huawei's 180,000 employees worldwide are committed to creating maximum value for telecom operators, enterprises and consumers. Our innovative ICT solutions, products and services are used in more than 170 countries and regions, serving over one-third of the world's population. Founded in 1987, Huawei is a private company fully owned by its employees. For more information on Huawei please visit www.huawei.com or follow us on:
http://www.linkedin.com/company/Huawei
http://www.facebook.com/Huawei
Get the latest news straight to your inbox.
Register for the Telecoms.com newsletter here.
You May Also Like
---