Smart homes are back on the agenda in the UK
Smart homes are back on the agenda in the UK
Consumers in the UK are once again starting to see the appeal of smart home-related technology and it's not just about smart TVs.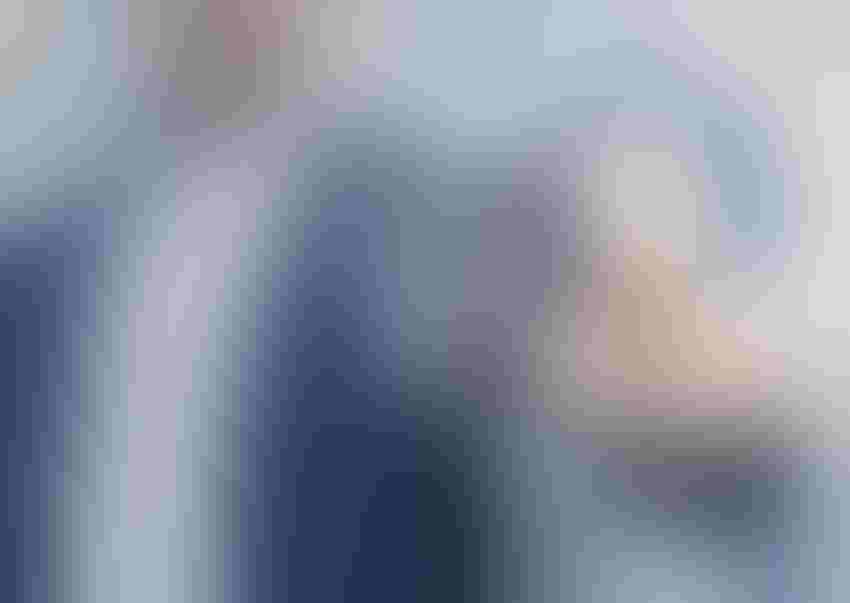 Circular futuristic interface of smart home automation assistant on a virtual screen and a user touching a button
Consumers in the UK are once again starting to see the appeal of smart home-related technology and it's not just about smart TVs.
Research firm GfK released the results of its latest annual Smart Home Study UK this week, along with the message that the Covid-19 pandemic has rejuvenated a market that was previously in decline.
The consumer appeal of smart home products – excluding smart entertainment products – has been in decline since 2017, according to GfK; smart entertainment kit dipped in popularity in 2018 but rose again the following year. In 2021 the company said it has witnessed growth in appeal in all categories once again and, perhaps more to the point if you're on the sell-side in this market, growth in smart home device ownership.
The company asked a sample of around 1,000 UK adults about their awareness of, interest in, and ownership of smartphone products over a four-week period in March and April. In terms of appeal, smart TVs top the charts with a score of 18% (see chart), but security, smart energy and lighting, health, and smart appliances are also on the up. 58% of those surveyed have a smart TV in their household, up from 49% twelve months ago, while 38% have a smart speaker and 24% a smart health and activity tracker, up from 29% and 22% respectively.
"Looking at the jump in claimed ownership of smart TVs this year, I suggest two factors are at play. First is the undoubted increase in sales of smart TVs that we've tracked during the lockdowns while people were stuck at home," said Trevor Godman, key account director at GfK.
"But I also believe that people's increased use of streaming services during this period also made more people aware of the TV's smart functionality," he said.
There might well also be third reason. A quick trawl round some online retailers suggests that there are now far more smart TVs on the shelves than there are non-smart TVs; if you're buying a new TV in the UK, there's a good chance it will be a smart TV, whether you really want one or not.
GfK also identified some key emerging growth areas in the smart home segment, with consumers increasingly buying smart kitchen appliances, doorbells, and personal care devices like toothbrushes. The sales volumes remain small, but growth is massive: smart small kitchen appliances saw sales growth of 257% year-on-year, for example.
But while consumer interest might be growing, there are still some technical hurdles to be overcome before we reach the kind of smart home utopia that we have long been promised in this industry; the one where your fridge lets you know you have run out of milk, and so forth, that is.
"With nearly a quarter of UK consumers now having at least four smart home devices in their homes – not counting smartphones, laptops and tablets – the interoperability of these products is becoming increasingly important," said Godman. "This is something that manufacturers and service providers must address to maintain momentum in creating smarter homes."
That's a valid point. Although we are left wondering just how interoperable a person needs their toothbrush to be.
Get the latest news straight to your inbox. Register for the newsletter now
Get the latest news straight to your inbox.
Register for the Telecoms.com newsletter here.
You May Also Like
---