Google Fiber taps up Nokia for its 20-Gbps network
Google Fiber taps up Nokia for its 20-Gbps network
Finnish kit maker Nokia has revealed that its 25G PON solutions are powering Google Fiber (GFiber) Labs' 20-Gbps fibre service.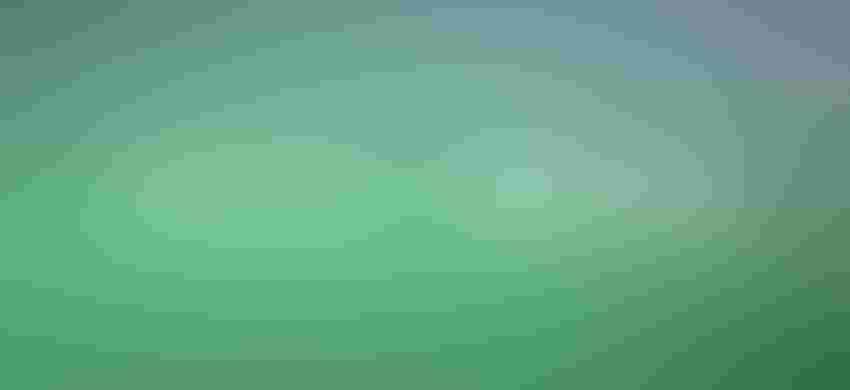 At Network X 2023 Finnish kit maker Nokia revealed that its 25G PON solutions are powering Google Fiber (GFiber) Labs' 20-Gbps fibre service.
The search giant has been testing its 20 Gig product for more than a year. It emerged from the lab last September, when GFiber's head of commercial strategy, Nick Saporito, began using it in his home. It announced a bigger commercial test in partnership with the University of Missouri-Kansas City (UMKC) last November.
GFiber followed it up in May this year by announcing that it was on the lookout for eight more organisations – businesses, non-profits, educational institutions – to carry out 20 Gig tests in Austin and Huntsville, Texas; Raleigh-Durham, North Carolina; and Salt Lake City, Utah.
Saporito explained at the time, GFiber's rationale for expanding the scope of these tests was because – try as he might – he and his family couldn't come close to reaching the limits of 20 Gig's capabilities.
That might lead some people to question the need for 20-Gbps broadband, given there aren't any services that require such a capacious connection.
GFiber argues that the same questions are raised every time network capacity takes a leap forward, and besides, GFiber Labs – which was officially launched just over a month ago – is firmly focused on the future.
In fact, for GFiber Labs, 20 Gig is just a stepping stone – albeit an impressive one – on the journey towards its objective of delivering 100-Gbps symmetric services and beyond.
"What if we are just scratching the surface? Is 100G really fast enough for what the future demands?" asked John Keib, vice president of technology, operations, and product at GFiber, in a blog post last month. "What if we invest in infrastructure and services that can lead to groundbreaking evolution for education and commercial applications that can fuel the US economy and provide economic opportunities for all?"
Nokia is understandably very enthusiastic about helping GFiber address these questions. The opportunity – and halo effect – of having a big name like Google put your cutting-edge network tech through its paces is too good to miss.
"The age of multi-gig broadband services is here and we're committed to ensuring all of our customers can benefit from the incredible potential it brings," said Liz Hsu, senior director, product and billing at Google Fiber. "We believe investments in advanced network technologies like Nokia's 25G PON solution will help catalyse change, drive innovation and revolutionise the user experience."
Nokia said the 20 Gig service is currently up and running at UMKC and at Utah non-profit United Way. It will be made available to select residential customers by the end of this year. It was keen to point out that upgrading to 25G PON doesn't require GFiber to deploy new cables.
"It's an exciting time to be a Google Fiber customer as we work to help them usher in a new era of connectivity that's capable of delivering lightning fast 20 gigabit services. With our 25G PON solution, Google Fiber can reuse its existing fibre network to quickly and cost effectively deliver the next generation of gigabit services to their customers," Geert Heyninck, general manager of broadband networks at Nokia.
"This announcement highlights the momentum we are starting to see for 25G PON," added Julie Kunstler, chief analyst of Omdia's broadband access intelligence service. "With a robust ecosystem, 25G PON can be a natural fit for those operators that want to pursue higher-revenue customers and applications. Because you can use the same underlying infrastructure as FTTH, this means more revenues without expensive new network builds or additional operational costs."
Indeed, on the other side of the globe, Australia's NBN Co has also been testing out 25G PON, reaching symmetric 20-Gbps speeds in a field trial, again with Nokia.
NBN said it is part of a strategy to offer multi-gigabit services to both residential and corporate customers.
"Homes and businesses across Australia are demanding more data than ever before," said Dion Ljubanovic, NBN's chief network officer. "This will only continue to accelerate over the coming decade as we see increased adoption and applications of emerging technologies such as artificial intelligence, virtual and immersive reality."
Here's a video from Nokia on the GFiber work followed by a couple it produced from the Network X trade show this week.
Get the latest news straight to your inbox. Register for the Telecoms.com newsletter here.
Get the latest news straight to your inbox.
Register for the Telecoms.com newsletter here.
You May Also Like
---