Eurobites: Telecom Italia sees earnings slide 5.8% in Q2
Eurobites: Telecom Italia sees earnings slide 5.8% in Q2
Also in today's EMEA regional round-up: Arcep consults on 5G interference; Vodafone ads rapped; Spotify hits bum note on MAUs.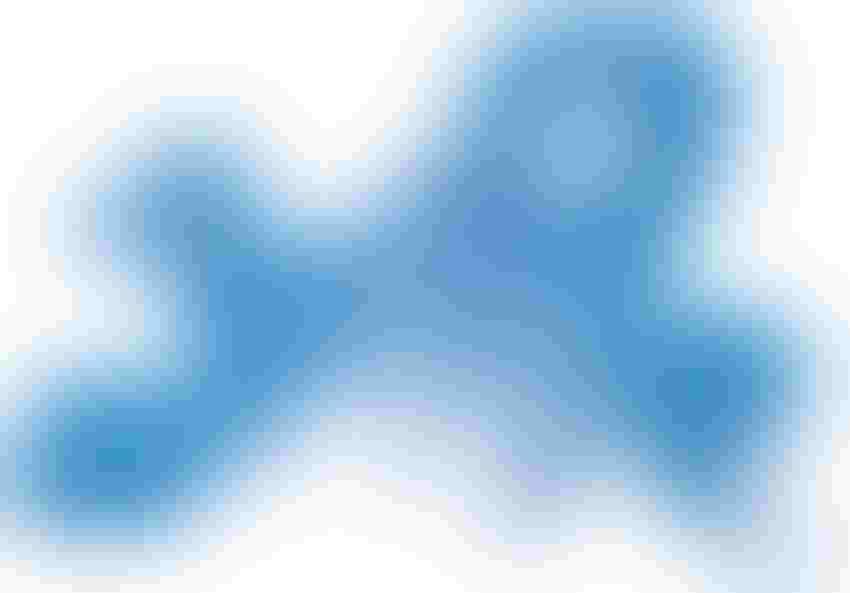 By Paul Rainford
Also in today's EMEA regional round-up: Arcep consults on 5G interference; Vodafone ads rapped; Spotify hits bum note on MAUs.
Group revenues at Telecom Italia (TIM) rose by 1% year-on-year in the second quarter, to €3.8 billion, though organic EBITDA (earnings before interest, tax, depreciation and amortization) slid 5.8%, to €1.6 billion. The number of TIM mobile lines rose by 95,000 quarter-on-quarter, to 30.3 million, though 103,000 customers departed for (presumably) greener pastures. On the fixed side, connections rose by 450,000 lines during the quarter, with 230,000 Italians upgrading to TIM's fiber-based 'ultra-broadband' services during the quarter. More than 93% of Italian households are now covered by TIM's fiber network, claims the operator.

Elsewhere in TIMland, it seems the operator has placated Italy's competition watchdog, which had been growling menacingly at a soccer-based deal TIM had struck with streaming services provider DAZN. As Reuters reports, the regulator said that it was happy with the amendments to the deal proposed by TIM, which include a promise to make TIM's pay-TV offer incorporating DAZN's Serie A content available to customers of other operators from August 1.

Arcep, the French communications regulator, is to consult on whether 5G networks being deployed in the in the 3.4-3.8 GHz band can co-exist with fixed satellite service earth stations operating in the 3.8-4.2 GHz band without causing too much interference. Stakeholders with a view on the consultation, the details of which can be found here, need to make their views known to Arcep by 29 October 2021.

The familiar game of ping-pong between UK operators – in which they attack each other's advertising through the auspices of the Advertising Standards Authority (ASA) – continues with EE successfully persuading the ASA that two ads from Vodafone made claims that were misleading and unverifiable. In the ads, Vodafone boasted that it had "The UK's Best Network", a claim apparently based on a poll by the Trusted Reviews website. Unfortunately for Vodafone, the ASA decided that in this case these reviews were not to be trusted. Both ads were banned in their current form.

Telefónica Deutschland/O2 has had a decent first half of the year, with revenue increasing 2.9% year-on-year, to €3.74 billion, and OIBDA (operating income before depreciation and amortization) up by 8.2%. On the back of these numbers, the operator has adjusted its outlook for revenue and OIBDA upwards to 'slightly positive'. (Which doesn't sound that positive, but hey…)

The march of the altnets –in longhand, alternative network operators – continues in the UK, with trade body INCA (Independent Networks Cooperative Association) trumpeting a membership boom as various fiber rollouts continue to, erm, roll out. New sign-ups include Freedom Fibre, Borderlink Broadband, Giganet, Spring Fibre, Save9, Toob and F&W Networks. One of the biggest names in the sector, CityFibre, also recently returned to the INCA fold after a spell out in the wilderness.

Spotify, the Sweden-based music-streaming behemoth, failed to hit its guidance on 'monthly active users' (MAUs)during the second quarter, adding 'just' 9 million MAUs and taking its total to 365 million – a 22% rise year-on-year and 3% rise quarter-on-quarter. Spotify attributed the slightly disappointing numbers to both the chaos created by the coronavirus pandemic and, in the words of its earnings statement, "a temporary issue related to user intake on a third party platform". (Enter your guesses on a postcard, or in the comments section below.) Out of those 365 million users, 165 million are paying or 'Premium' ones. The rest are, of course, ad-tolerating cheapskates.— Paul Rainford, Assistant Editor, Europe, Light Reading
Get the latest news straight to your inbox.
Register for the Telecoms.com newsletter here.
You May Also Like
---