AT&T buys up regional assets; Verizon faces opposition in Canada
AT&T buys up regional assets; Verizon faces opposition in Canada
US carrier AT&T has agreed to acquire the assets of a regional mobile network operator, while rival Verizon Communications is facing opposition amid rumours that it could acquire spectrum in Canada.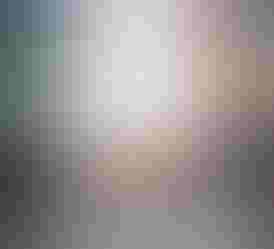 Altice is keeping busy in the M&A space
Long Lines, a US communications provider serving the Siouxland region, has agreed to sell its wireless network assets and transfer its Long Lines Wireless subscribers to AT&T Mobility.
AT&T has also agreed to purchase transport services from Long Lines utilising its fibre network. The transaction does not affect any of Long Lines' non-wireless network services. Prior to the sale, Long Lines Wireless customers will see no changes in their services or their wireless bills, the regional operator said.
"Regional wireless providers have limited access to the latest smartphones and other devices, and it has become increasingly difficult for Long Lines Wireless to meet the digital mobile needs of our customers," said Brent Olson, Long Lines' CEO.
"We concluded that Long Lines could best serve our customers by focusing our attention and investing our resources in providing new features for our non-wireless services including voice, broadband services, and cable TV, and in expanding our fibre optic network to reach more communities and customers."
Meanwhile,  AT&T rival Verizon Communications is facing hostility from a Canadian union after local reports suggested the country's government offered the carrier the opportunity to acquire 700MHz spectrum in the country. The Communications, Energy and Paperworkers Union of Canada said it stridently opposes the government's move.
"Granting one of the biggest companies in the world special rights to public airwaves (spectrum), to buy small players and to existing companies' networks may be the most ill conceived policy the Harper government has come up with," said CEP president Dave Coles.
"In its ideological crusade to open the telecommunications sector up to foreign ownership the Conservatives are 'gaming the rules' in favour of a major US-based multinational." He added that if the government is really concerned about protecting wireless consumers it should simply regulate pricing and contract rules.
"Instead they are hell bent on foreign ownership of this country's telco sector, which is bad for Canada's workers, security and culture. Discounting spectrum for a mega rich US based company is ludicrous," Coles said.
rival
Get the latest news straight to your inbox.
Register for the Telecoms.com newsletter here.
You May Also Like
---