Deutsche Telekom and Orange connect to RCS hub
Deutsche Telekom and Orange connect to RCS hub
Operator groups Deutsche Telekom and Orange have signed up to an RCS hub from cloud communications firm Jibe Mobile, enabling interoperability between RCS and Joyn services hosted by third parties as well as in-network deployments.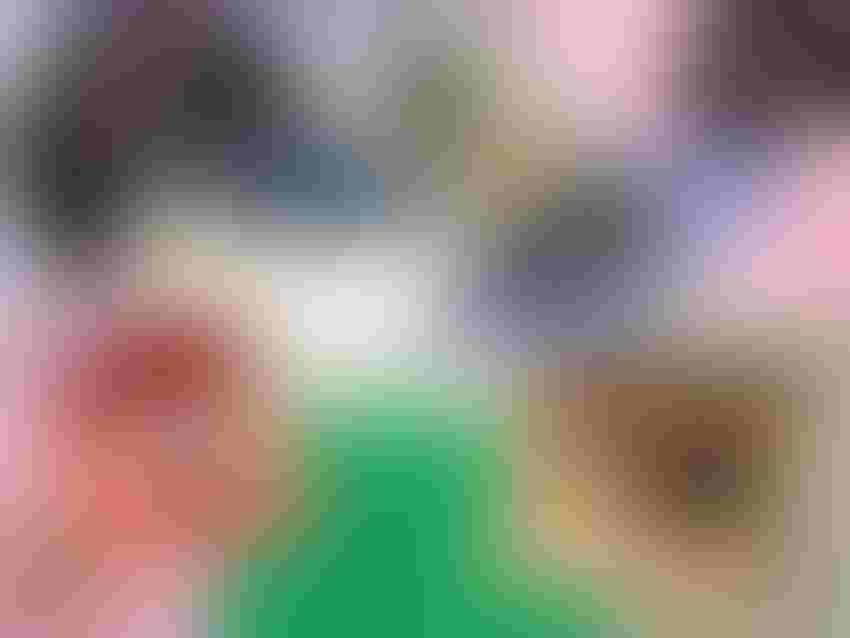 Deutsche Telekom and Orange have signed up to use a RCS hub from cloud communications solutions firm Jibe Mobile
Operator groups Deutsche Telekom and Orange have signed up to an RCS hub from cloud communications firm Jibe Mobile, enabling interoperability between RCS and Joyn services hosted by third parties as well as in-network deployments.
Jibe said that operators typically have two basic options when deploying RCS services. They can base the service on their own IMS infrastructure or they can use a hosted service.
"The first question is do I build or do I host? Several factors influence that: time to market, do they want to invest up front or later," Kobus Smit, head of voice and messaging at Deutsche Telekom, and RCE chair at trade body the GSMA, told Telecoms.com. "In some countries we're hosting, and in some we're building it ourselves."
Once an operator has made that choice, it then needs to interconnect with other operators or risk becoming an island whereby subscribers can only use the service with other subscribers on that same network. In order to interconnect, operators can establish a point to point interconnections with other operators, or they can connect to a hub, thereby connecting with all other operators that are also part of that hub.
"Interconnection of RCS services between carriers both regionally and internationally is fundamental to connecting mobile subscribers around the world beyond simple voice and SMS to easily video call, group chat and share their favourite videos, photos and files as part of their everyday conversations with any friends over any mobile network," said Amir Sarhangi, co-founder and CEO of Jibe Mobile.
Deutsche Telekom said that it has launched an RCS service in Germany based on its own IMS infrastructure but has different models for deploying RCS in the markets it operates in. It is utilising Jibe's interconnect hub to generate economies of scale for the group but will still rely on peer to peer connections as well.
"From our side, it's all standards based; it is based on the RCS specifications so you can seamlessly have a mix between hub-based interconnections and point to point interconnections," said Deutsche Telekom's Smit.
"Our ambition is to launch RCS services in all of the markets we operate in, it's a staged process though; we're launching in eight countries in the first stage." But added that operator RCS represents a "chicken and egg scenario".
"You would loved to have all of the operators connected to this central point and all of the work is done, but in reality it does not work like that. There will be a mix of point to point and hub connections, and because RCS is standardised it doesn't matter," he said.
Smit revealed that Deutsche Telekom is "not betting on everyone joining the Jibe hub"  – as the operator group has already benefitted from economies of scale versus using point to point interconnections by allowing its subsidiaries to connect to the hub. But he added that he expects to see competing RCS hubs launched to the market and insists this would be good for the ecosystem.
In his capacity as a spokesperson for the GSMA, Smit also sought to clarify where the roaming hub sits alongside Joyn – the operator RCS initiative launched by the trade body at Mobile World Congress 2012.
He described Joyn as a testing framework and explained that the one thing that is specific to Joyn is that it is backed up with thorough interoperability testing processes. Joyn has a full accreditation set and OEMs and network operators must go through 500 to 1,000 test cases to prove that their offerings work correctly from one device to another over two different networks. As a result, Joyn is considered an interworking accreditation. By connecting to the Jibe Mobile hub operators immediately adhere to the Joyn specifications, Smit said.
"That is the difference between Joyn and generic RCS; generic RCS is a specification that tells you how to write things and Joyn has taken that specification and put a testing framework over it and made operators prove that they have implemented that in the same way. If you've successfully done that, you get Joyn accreditation," said Smit.
Operators then have the option whether to brand their RCS service as a Joyn service, as Deutsche Telekom has done, but they can choose not to.
"That is important an aspect of Joyn that is easily missed as it's perceived to be just a brand," he added.
Deutsche Telekom also believes that offering RCS services enables operators to leverage the strength they have  in ubiquity. Whereas subscribers can send an SMS to anyone, anywhere and on any network in the world, the same cannot be said for OTT messaging services, the firm claimed. Smit added that no one OTT messaging services provider is dominant globally in the way SMS and voice calling is.
"That's the basic premise that we're basing our service on – RCS is and isn't competing with OTTs – it is in the sense that there are comparable services and features and at face value, the user can choose one or the other. In terms of positioning, however, we expect RCS to be positioned similar to where SMS and voice is – the default communication method – that is the positioning we are going for and is also why we're delivering it in the way we are."
Smit also shed light on Deutsche Telekom's plans to monetise RCS services. The service that is already launched in Germany allows all subscribers who use an SMS or data bundle in their package to user RCS services unlimited for free, without it coming out of their data usage. However, pricing is subject to the conditions of the market it will launch in, Smit added.
"In the short term, there's no additional new revenue being provided by RCS. In that context, RCS is a defensive move because it preserves existing revenue.  In the longer term, once we've established the ecosystem and the key USP that we have – ubiquity; the fact that the service is in every device, and you don't have to be invited or download anything – once we've achieved a significant portion of that ubiquity, there is massive value that can be leveraged for third parties in terms of providing APIs and access to these features on the network – that is also a big revenue potential but to get there you have to get the basics right – get the service out there and get it being used."
Get the latest news straight to your inbox.
Register for the Telecoms.com newsletter here.
You May Also Like
---