Alexa gets into bed with Cortana
Alexa gets into bed with Cortana
Amazon and Microsoft have announced their previously competing voice-driven AI assistants are now an item.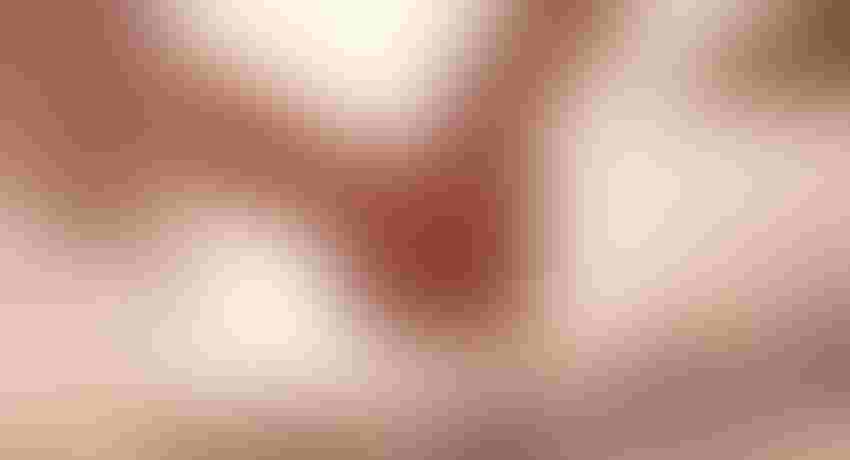 Amazon and Microsoft have announced their previously competing voice-driven AI assistants are now an item.
The world can be a lonely place for virtual assistants. All the company they have are demanding millennials constantly asking what their latest email is or a retiree wondering what the weather is like in Florida or Beijing.
But for no longer. The sympathetic chaps over at Microsoft and Amazon have shown they have a caring side, arranging a playdate for Cortana with Alexa. As part of the new tie up, the two virtual assistants will be hooked up, meaning users can switch between the two, just by asking the assistant itself.
It's a simple process. By simply saying 'hey Cortana, open Alexa' you'll be able to liaise directly with your Amazon virtual assistant for shopping, or vice versa if you want to check your emails or your calendar on Outlook.
"Ensuring Cortana is available for our customers everywhere and across any device is a key priority for us," said Microsoft CEO Satya Nadella. "Bringing Cortana's knowledge, Office 365 integration, commitments and reminders to Alexa is a great step toward that goal."
"The world is big and so multifaceted," said Jeff Bezos, Amazon CEO. "There are going to be multiple successful intelligent agents, each with access to different sets of data and with different specialized skill areas. Together, their strengths will complement each other and provide customers with a richer and even more helpful experience. It's great for Echo owners to get easy access to Cortana."
From Microsoft's perspective it is a pretty smart move. Most people will use their virtual assistant for the trivial everyday things. Checking the weather, the weekly shop or changing music for instance. The virtual assistant trends are being realised in the consumer world, an arena which Microsoft doesn't really have much say in nowadays. The tie in with Alexa brings Cortana into everyday life, and normalizes the idea of virtual assistants in your professional lives as well.
It's not available yet, but before too long you'll be able to access Alexa on via Cortana on Windows 10 PCs, followed by Android and iOS. On the other side of things, you'll be able to access Cortana on Alexa-enabled devices like the Amazon Echo, Echo Dot and Echo Show.
Elsewhere in the Alexa world, Amazon has released its Connected Speaker APIs, which allows customers to ask Alexa to play music wireless or multi-room speakers including brands like Sonos, Sound United, Bose, and Samsung.
This might seem like another small bit of news, but it is quite an important one; like the partnership with Microsoft, Alexa is spreading its influence to hardware which isn't Amazon's. The initial financial reward of virtual assistants like Alexa will be the hardware purchased by customers, but the long-term (and substantially bigger) prize will be controlling access to the customer.
Facebook created the social media walled garden and charges access to the customer. The potential is there for virtual assistants, as can be seen with Amazon's recent tie up with UK online grocer Ocado. Users ask Alexa to add items to the shopping list, and then a delivery time is arranged at some point in the future. Google did a similar tie up with Walmart as well, and you can bet there will be more partnerships of this nature. Financials of such arrangements have not been unveiled just yet, but it would be a safe bet to assume the virtual assistants will be taking a cut for being the friendly face to the consumer.
The battle for control of the living room is beginning to hot up, and we originally thought Google was in the lead, but we're not too sure anymore. The Ocado tie up is a good basis to build Amazon's challenge to traditional supermarket shopping, with Microsoft it adds a different element with a monstrous user base and with the Connected Speaker API it is saying that Alexa can be everywhere, not just on Amazon or Microsoft hardware.
Predicting the winner is going to be difficult, as while Amazon is making headway right now, Google has a significant advantage. Google has claimed there are more than two billion Android monthly active users, which essentially means there are two billion devices which are there for the Google Assistant to enter the fray. The dominance of Android in the operating system game certainly gives Google an advantage, and that's not even taking into account the Google Home devices which have been sold.
This is going to be a fascinating battle. We have two technology giants, with hugely respected and trusted brands, as well as different experiences in monetizing the digital revolution, going head-to-head to win control of the living room. Amazon has the retail experience, but Google has the advertising relationship. No-one else can really compete with the credentials, footprint or the current progress which has been made.
Google Assistant versus Alexa, it will be an epic one. Sorry Siri.
Get the latest news straight to your inbox.
Register for the Telecoms.com newsletter here.
You May Also Like
---