What Vodafone will gain from CWW purchase
What Vodafone will gain from CWW purchase
Vodafone's decision to bid £1bn ($1.7bn) for Cable and Wireless Worldwide (CWW) underlines its ambitions to ease its reliance on BT and save on its network costs, beef up its enterprise offering and become the UK's second largest operator in terms of revenue, behind BT, while it eyes further international expansion.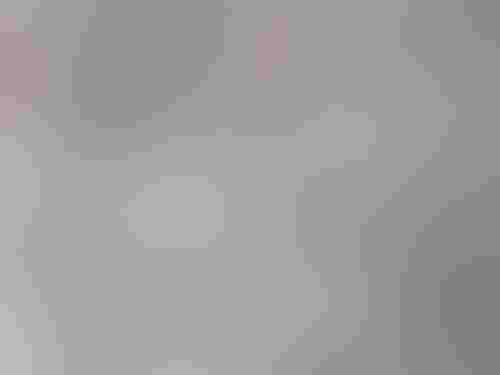 Alibaba looking to raise $24.3 billion investment before IPO launch
Vodafone's decision to bid £1bn ($1.7bn) for Cable and Wireless Worldwide (CWW) underlines its ambitions to ease its reliance on BT and save on its network costs, beef up its enterprise offering and expand further internationally.
Vodafone is currently the UK's third-largest mobile operator in terms of revenue, behind Everything Everywhere and O2, according to its own company data. However, the operator is hoping that by acquiring CWW, and by retaining the same £1.7bn income the firm has been generating, it can take its revenue beyond both Everything Everywhere and O2, to almost $7bn. (This would still be less than half of the £15.6bn that BT generated in the last year – see graph).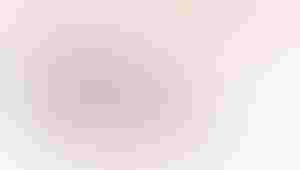 CWW's fibre network covers 56 per cent of the UK population and the firm's international cable network stretches to more than 150 countries, either directly or indirectly through its business partners.
If the acquisition goes ahead, Vodafone will be able to use this network for its backhaul, for which it currently relies on BT. The company reportedly pays BT in the region of £200m a year to lease fixed telecoms lines, but its deal with CWW would alleviate this dependency. Vodafone said that this was a major factor in its decision to bid for CWW, claiming that its network can provide backhaul of data at "considerably lower cost compared to prevailing market rates for leased capacity."
However, while acquiring CWW's network may slash the operator's costs, acquiring its own fixed line network could have further ramifications on its relationship with BT. BT currently provides the fixed element for Vodafone's unified fixed/mobile convergence offering for small and medium businesses, One Net. In addition, BT's MVNO runs on Vodafone's network. However, Vodafone's takeover of CWW could cause BT to question the extent to which it wants to continue partnering with what will become its closest rival in the UK.
But if BT does decide that it would be wise to scale back the amount of business it does with Vodafone in the enterprise market, the mobile operator may not be too concerned, as it claims that its tie-up with CWW will create a "leading enterprise-focused operator" in the UK that will would capitalise on the growing opportunity in unified comms and offer UK enterprises the opportunity to purchase comprehensive services from a single service provider.
In addition, the deal will enable Vodafone to fulfil its international growth ambitions as the firm claims that by acquiring CWW, Vodafone's Global Enterprise (VGE) unit will increase the scope of services it can offer enterprise customers.
"CWW's extensive international network and high traffic volumes give it a favourable peering status for IP transit with other operators," the company said in a statement. "Exploiting CWW's international network capacity in servicing Vodafone's international IP traffic requirements will generate significant cost efficiencies." It added that CWW will also be able to handle part of Vodafone's international traffic that is currently carried by other operators.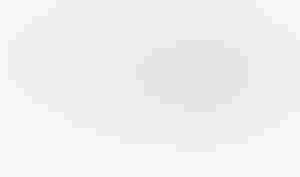 Map of CWW's international network
David Molony, principal analyst at Ovum, believes that £1bn is a fair price for what Vodafone is getting.
"It would cost around £250m to put together the network, £250m for the in-house expertise that CWW has and another £250m for data centres. Verizon recently paid $500m for its data centres, as a very rough benchmark, so that's already 750m for starters," he said.
"There is also the customer base that Vodafone will be acquiring; CWW earns close to £2bn in revenue and has a strong customer base, particularly in verticals such as financial services and retail."
Indian conglomerate Tata was rumoured to be preparing an even higher bid of $2bn, which suggests Vodafone could be getting decent value for money from the dea.
As long as it is not scuppered at the last minute, of course. The takeover has not been finalised, and Vodafone admitted that a third party could still make a bid for CWW. Although Tata said it does not plan to submit a formal offer, it did say in a statement that it "reserves the right to announce an offer or participate in an offer for CWW within the next six months … with the consent of the Takeover Panel".
Vodafone will be hoping that ex-Vodafone exec and current CWW CEO Gavin Darby is able to convince shareholders to accept the takeover bid, before a rival bidder thwarts the deal.
Get the latest news straight to your inbox.
Register for the Telecoms.com newsletter here.
You May Also Like
---