VoLTE – 4G's next big test
VoLTE – 4G's next big test
In 2012, SKT and LG U+ in South Korea, as well as MetroPCS in the United States, all announced the launch of Voice over LTE (VoLTE) networks. Equally, in recent months, Samsung unveiled the Galaxy Note 10.1, complete with VoLTE capability.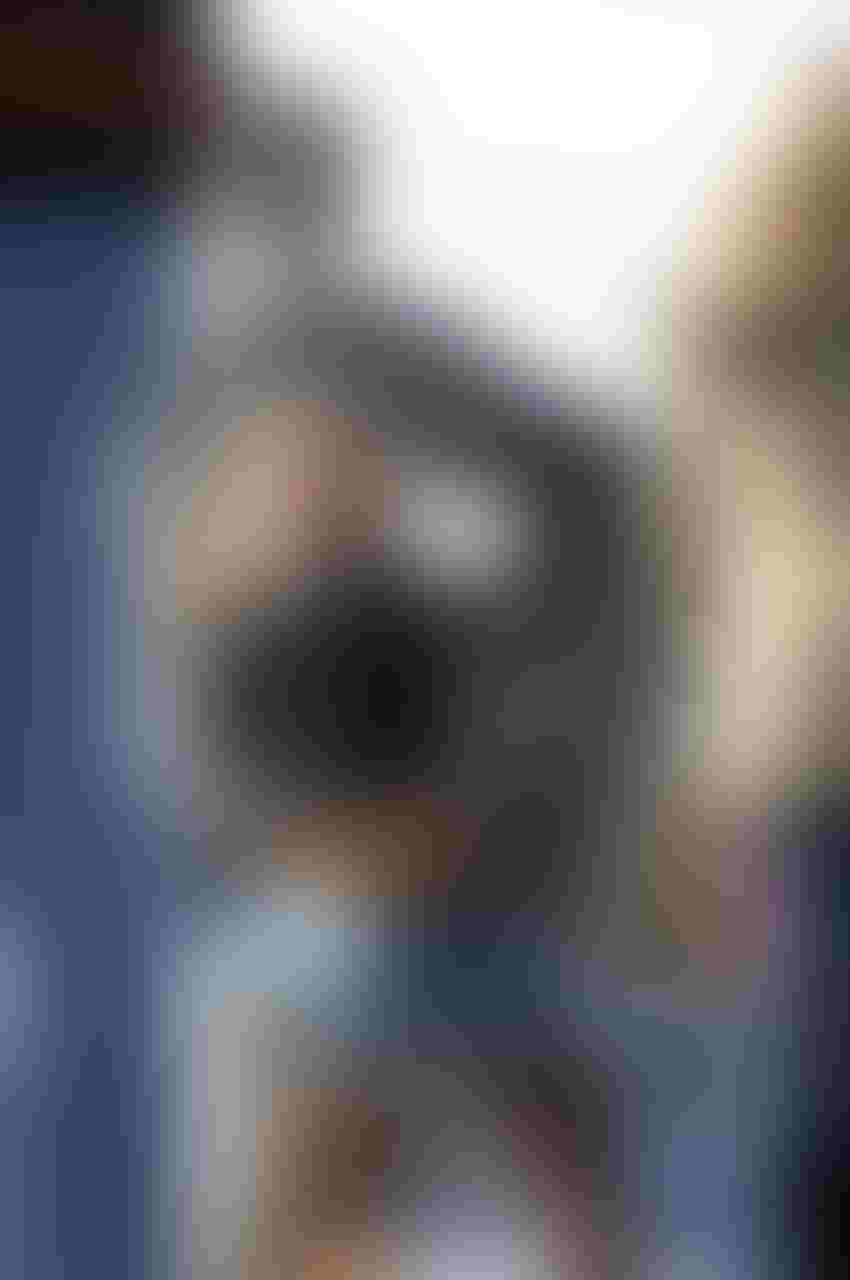 In 2012, SKT and LG U+ in South Korea, as well as MetroPCS in the United States, all announced the launch of Voice over LTE (VoLTE) networks. Equally, in recent months, Samsung unveiled the Galaxy Note 10.1, complete with VoLTE capability. However, despite the apparent commercial readiness of VoLTE services, Paul Beaver, Products Director at device test and measurement specialists, Anite, suggests that "Over the Top" (OTT) providers of Voice over IP (VoIP) services still remain a very real threat to mobile operators. In order to combat this threat, operators will need to differentiate themselves from OTT players, through the provision of a top quality voice service. The delivery of this high level of service quality, as well as the speed at which VoLTE will enter the market is, as Beaver explains, indivisibly linked to the evolution of testing.
Mobile voice goes over the top – The current VoLTE market
Global LTE deployments are continuing to rise and the technology is gaining ever more market recognition. However, LTE possesses a key limitation that the industry is increasingly looking to resolve – voice. Even in light of VoLTE launches in South Korea and the United States, the majority of LTE networks are still only able to support data and cannot handle voice calls – instead the user is transferred to a legacy 2G/3G network whenever they want to make a call. This situation is counter intuitive, considering that traditionally, the principal role of a mobile operator is to supply voice services. While LTE networks have been primarily launched in order to cater for the increasing market demand for data services, the omission of voice services has nevertheless left operators in a vulnerable position.
Put the date in your diary now for the inaugural LTE Voice Summit, taking place on October 1st-2nd at the Hilton Paddington, London. Click here NOW to download a flyer.
If operators fail to develop solutions that will allow voice calls to be made over LTE networks then they will be unable to decommission legacy networks. This will leave them unable to benefit from the superior spectrum utilisation and cost efficiency that LTE offers over legacy technologies. Equally, this failure would impact on user experience, with call setup delays and unreliability when switching to the legacy network all impacting on the operators' ability to provide a top quality voice service. In turn, this poor service quality will put operators at risk of losing their position as the primary suppliers of premium voice services, leaving OTT players ideally placed to supersede them in the mobile voice market.
Industry challenges – Quality control for VoLTE
It is undoubtedly early days for VoLTE, and the technology remains largely at the trial stage. Currently, device manufacturers, chipset vendors and operators are all putting VoLTE through its paces. Because of VoLTE's technological infancy, there is a diverse range of interpretations among mobile operators, in terms of how best to integrate VoLTE in networks and devices. This wide range of different implementations may present a significant challenge to operators in terms of interoperability. Equally, while roaming may be taken for granted with legacy technologies, it is not guaranteed to work for VoLTE unless these interoperability issues can be resolved, and as a result the current expected levels of service quality may be compromised.
Although the industry in general – and the GSMA in particular – is working towards a harmonisation to ensure VoLTE is applied in a consistent way, there is currently no 'one size fits all' VoLTE solution for operators. So in order to overcome this challenge operators must undertake a rigorous programme of VoLTE testing. By testing in the laboratory, operators can incorporate a diverse range of variable conditions into their test programmes. Full network roaming capability will eventually need to be enabled for VoLTE, and owing to diverse interpretations of the technology, this will only seek to present further interoperability challenges for the industry. Again, thoroughly testing devices for interoperability in the lab will play a key role in achieving full network roaming capability for VoLTE programmes. Device Manufacturers will need to ensure that VoLTE does not have a detrimental effect on device performance, and that devices are capable of handling VoLTE calls upon their introduction to the market. Regardless of the network infrastructure, mobile subscribers will continue to expect a carrier grade voice service on their mobile device. A 'best effort' VoIP type service will not suffice and operators will have to ensure that VoLTE offers excellent levels of quality and performance. If VoLTE fails to provide this level of service then it is liable to gain a negative perception among consumers.
The road ahead – VoLTE takes a test drive
By leveraging lab-based testing, mobile operators, chipset vendors and device manufacturers can make use of a cost effective, simulated network environment to test both component interoperability and overall service quality. In adopting this approach, operators are no longer reliant on live network testing and costly, time consuming device field trials. Moreover, lab based testing can ensure that VoLTE operates entirely as expected, and in turn, this will help to advance VoLTE devices to market and ultimately safeguard customer satisfaction, by ensuring first class levels of service.
Ultimately, VoLTE's long term success will be determined by its ability to deliver carrier grade voice services across an all-IP network, and on the latest LTE devices. However, a level of cooperation within the mobile industry is vital if VoLTE is to emerge as a commercial viability. The speed at which LTE can be deployed and its level of service quality are all inextricably linked to the evolution of testing; as well as the desire amongst operators to consolidate services on LTE and eventually migrate all of their subscribers to LTE, freeing up the spectrum that  is currently taken up by legacy technology.
Paul Beaver, Products Director at Anite
Get the latest news straight to your inbox.
Register for the Telecoms.com newsletter here.
You May Also Like
---