Unlocking the full potential of LTE video for mobile operators
Unlocking the full potential of LTE video for mobile operators
Leveraging LTE to deliver high quality digital life and video entertainment experiences to consumers represents one of the most exciting new frontiers for mobile operators.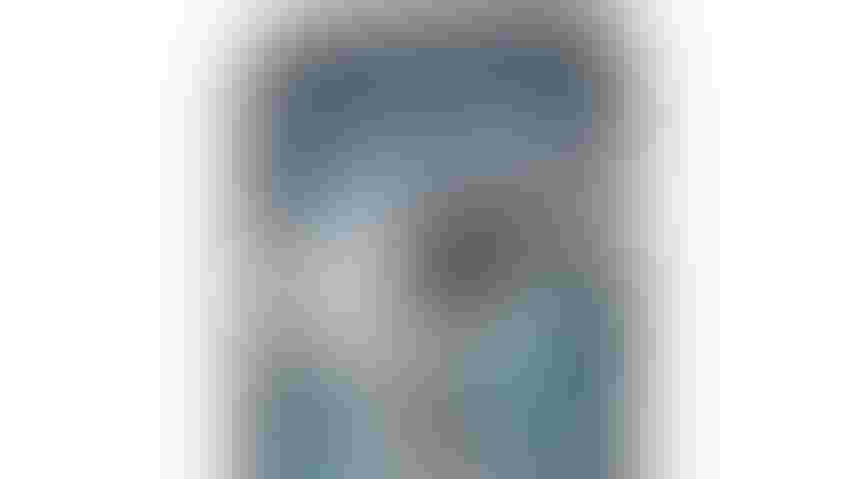 Telecoms.com periodically invites expert third-party contributors to submit analysis on a key topic affecting the telco industry. In this article Olivier Lafontaine, Director, Strategy & Product Management at Technicolor explores developments in the delivery of video over LTE networks.
Leveraging LTE to deliver high quality digital life and video entertainment experiences to consumers represents one of the most exciting new frontiers for mobile operators.
Operators have an opportunity to re-introduce themselves to on-the-go consumers with whom they have had long-standing relationships, while creating brand new touchpoints and revenue streams by offering innovative services to the home.
New advances and improvements with the 4G LTE standard – as well as emerging developments in the utilization of the radio spectrum – are not only opening new technological doors for connecting consumers, they are generating new markets…and driving new business models.
Video Driving Wireless WAN Traffic Growth
Recent studies suggests that video currently represents half of all mobile data traffic, with analysts at Gartner reporting that video will account for more than 60 percent of wireless wide-area network (WAN) traffic by 2018.
Contributing to these dramatic increases in video traffic is a convergence of trends: newer and faster networks along with significant increases in the subscriber base are dovetailing with affordable devices that offer significantly improved video and audio fidelity.
But there is more.  The surge of mobile apps in general – and mobile video apps in particular – are prompting users to jump online via the airwaves to access new experiences.  Apps and content are playing a major role in driving traffic volumes as people video chat with friends and family, watch videos on the move, and experience a growing array of streamed multimedia content.
But a rise in data traffic alone will not improve average revenue per user (ARPU).  Indeed, the reverse may be the case, as competitive dynamics and the principles behind Moore's Law, manifest themselves.  One of the keys to improved ARPU is to figure out how to monetize premium video content.
That is what makes the rapid progress that is being made with LTE Broadcast – also known as LTE Multicast and evolved Multimedia Broadcast Multicast Service (eMBMS) – so exciting.  Dramatic new developments in this technology holds the promise of handling exponential amounts of new video traffic on mobile networks, without putting additional loads on the network.  It will make it possible for smartphone and tablet users in device dense locations to watch regular high-quality video – not just your typical wireless/web content.
This is accomplished by applying Single Frequency Network (SFN) technology to distribute the signal to an unlimited number of recipients with LTE-enabled devices and LTE Broadcast apps.
Vodafone Germany is among the first European carriers to conduct live tests with LTE Broadcast, as executives seek to tap into growing demand for high-quality video content on mobile devices.  Eric Kuisch, CTO Vodafone Germany, has been quite positive about the prospects associated with enabling multiple broadcast sessions that can be viewed simultaneously, allowing mobile subscribers to watch programming that is typically delivered via satellite, cable or fiber networks.
Across the Atlantic, the progress in LTE Broadcast has also been noted.  As a result, we have seen carriers like AT&T and Verizon announce plans to deploy LTE Broadcast/Multicast technology on a targeted, trial basis.
LTE-Video-To-The-Home
Beyond the traditional mobile play, video content delivered via LTE offers opportunities that extend beyond serving the traditional mobile consumers market.  As LTE-to-the-Home (LTE-TTH) technology evolves to provide broadband-access alternatives to DSL, fiber and satellite technologies, the opportunity to address under- or un-served consumers in their place of residence raises a range of interesting opportunities.
Improvement in the LTE standards along with gateway and set-top-box technologies that can receive LTE signals and pass it along to in-residence WiFi networks (another category of wireless technology that is improving dramatically with adoption of the 802.11ac standard) offers a new channel to delivering entertainment and video services to the home.  Given the fact that approximately 1.26 billion households do not have access to DSL, cable, or fiber-optic broadband services, this is not a market that mobile operators should ignore.
So, what is holding back full-scale deployment?
Part of the answer lies with issues related to network technology maturity.  Another major element, however, revolves around putting in place the business structures and relationships that will allow mobile operators to monetize access to premium content.
AT&T has stated publicly, for instance, that in addition to getting its networks ready to operate with LTE Broadcast technology at scale, the company is working hard to "normalize" its relationships with content providers so that it has the right to use – and profit from – the deployment of this content.
This is where, from my perspective at Technicolor, things begin to get extremely interesting.  After all, why should content providers – including creators, owners and distributors – care about working with mobile operators?
The obvious answer is that mobile operators can dramatically expand the reach of content providers.
But there is something else.  From a premium content perspective (movies and TV broadcasts for instance, rather than typical wireless web-video – such as YouTube/Vimeo or user-generated content) mobile operators offer consumers a brand new way to experience films, sporting events and other high-quality programming.
This creates a win-win-win scenario.  Consumers win by getting content they want in the form factor they want, wherever it is that they want it.  Mobile operators find new ways to monetize their investments in LTE networks.  Content providers get another opportunity to engage with new or existing audiences using their existing inventory of content.
Success, however, will depend on meeting the expectations for quality that both consumers and content creators expect…and actually demand.  For this reason, mobile operators will have to focus on more than simply connecting consumers to content; they will have ensure that technologies, business processes and quality controls are in place to deliver the entertainment experiences as they were meant to be experienced.
In the case of mobile carriers that decide to provide LTE-TTH services, they will have to take responsibility for offering excellent customer service over both the wireless WAN and the wireless LAN (WiFi) to address the full spectrum of the user experience.
Delivering high-quality experiences has been a major area of focus of the entertainment technology ecosystem, which extends from companies involved in TV and film production/distribution – including over-the-top (OTT) providers like Netflix – all the way to the chip set makers and device manufacturers that provide mobile device, TV, set-top box, gateway and WiFi technologies to consumers.  These are challenges and opportunities that companies like Technicolor have been addressing for decades – and in our specific case: a century.
It is why Technicolor is so excited to see mobile operators embrace video traffic to create new high-quality content markets for themselves.  In so doing they are generating a rising tide that will elevate the entire video-entertainment value-chain.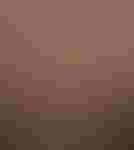 With over 15 years of experience in the Telecom industry and a Master of Science in Telecom Engineering from INPG, Olivier Lafontaine is a Director of Product Management at Technicolor, where he is responsible for setting up the LTE strategy for the company's Connected Home division. In this role, Olivier is driving the development of new Technicolor products and services that will enhance the user experience by connecting to 4G networks. Before joining Technicolor, Olivier was Head of Worldwide Business Development for ST-Ericsson, a joint venture between STMicroelectronics and Ericsson, where he engaged smartphone vendors with the first 4G chipset platforms available in the market. Prior to ST-Ericsson, Olivier held senior positions in technical marketing and application engineering at STMicroelectronics.
Get the latest news straight to your inbox.
Register for the Telecoms.com newsletter here.
You May Also Like
---