Ultra-Modern Saudi Paradise Leverages Innovative, High-speed 5G Network
Ultra-Modern Saudi Paradise Leverages Innovative, High-speed 5G Network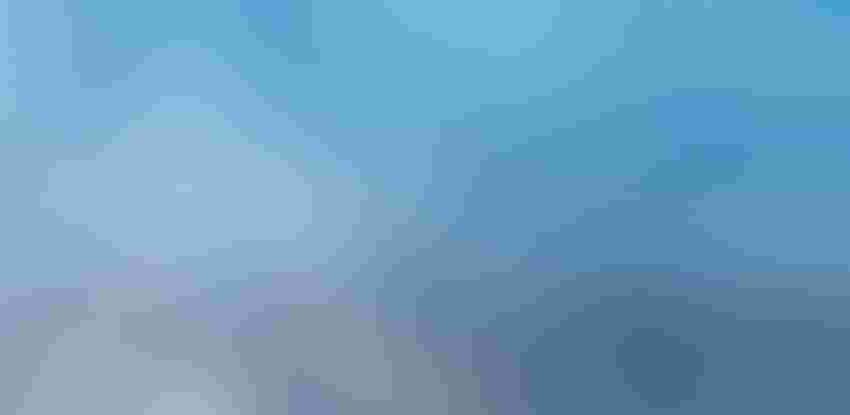 5G (fifth-generation mobile communications system) cocnept.
Even paradise needs 5G connectivity. That's why Red Sea Global, a Saudi developer, has put so much effort into proving guests of a high-end tourist destination it is building with robust, high-speed 5G connectivity.
The Red Sea, as the project is called, will be a zero-carbon, high-end tourist destination in Saudi Arabia with 50 resorts totaling 8,8000 guest rooms, 22 islands, floating villas, luxury marinas, golf courses, hiking trails, and entertainment venues.
The site will have its own sustainable grid, powered by 750,000 solar panels, and a net-zero 5G network delivering the region's fastest connectivity. The first hotel, Six Senses Southern Dunes, has been completed and started taking reservations.
The Red Sea fits with the Saudi Vision 2030 plan. With its fast 5G connectivity and carbon-free environment, the destination is meant to offer a singular experience. Electric vehicles and boats and hydrogen-powered seaplanes will provide transportation at the site, where all the buildings are certified Platinum LEED, said Dr. Ahmed Alsohaily, Group Head of Technology of Red Sea Global. The site has a zero-waste landfill and uses no single-use plastics, he said.
Technology plays a central role in the guest experience, Alsohaily said. For instance, when guests arrive at The Red Sea's own airport, they don't have to wait at a luggage carrousel for their bags.
"We'll welcome you, we'll put you on a nice ride – an electric car or a seaplane – to your destination. When you check in, your luggage is going to be there. When you check out, the front desk takes the luggage and takes care of it for you," he said. "The technology releases you from all the pains of travel. You won't have to wait more than 5 minutes for transportation anywhere on the destination."
High-speed 5G Experience
The high-speed 5G network, developed in partnership with Zain KSA, will deliver speeds exceeding 2 gigabits per second per user, Alsohaily said. It will make it easy for guests to send video and images of their experiences to friends and family. "We are talking about special moments that our guests are going to want to share with their loved ones. So we're going to need very robust and efficient connectivity to run these smart applications," Alsohaily said.
In planning the 5G network, Red Sea Global set user experience and power efficiency as the top priorities. The company wanted to build a cutting-edge infrastructure using the right frequencies and delivering the right balance between bandwidth and number of frequency bands, Alsohaily said.
Aesthetics also play a role. For instance, Six Senses Southern Dunes, was built in harmony with its surroundings. Instead of erecting 5G cell towers, the company placed rooftop antennas on nearby hills and camouflaged them with 3D-printed fiberglass enclosures that blend in with surrounding rock formations, Alsohaily said.
The attention to aesthetics will continue to be applied in future phases, he said. For instance, communications towers in the resort's islands will be integrated into sculptures.
Alsohaily said he hopes the Red Seal Global project will serve as a model. "All of this is triggering something that I think will spill over and have an impressive and lasting impact, whether it's at our destination across, our country, and even in neighboring countries."
The Red Sea project is being entered in Telecoms.com GLOTEL Awards 2023 for its innovative, efficient use of 5G connectivity and other advanced technologies. The Glotel Awards recognize innovation and excellence from companies involved in transforming the telecoms industry across the globe.
Get the latest news straight to your inbox.
Register for the Telecoms.com newsletter here.
You May Also Like
---