UK's £1 billion Shared Rural Network is going ahead
UK's £1 billion Shared Rural Network is going ahead
The Shared Rural Network is an innovative idea from the UK Government, and now it is ready to roar forward, promising 95% geographical coverage by 2025.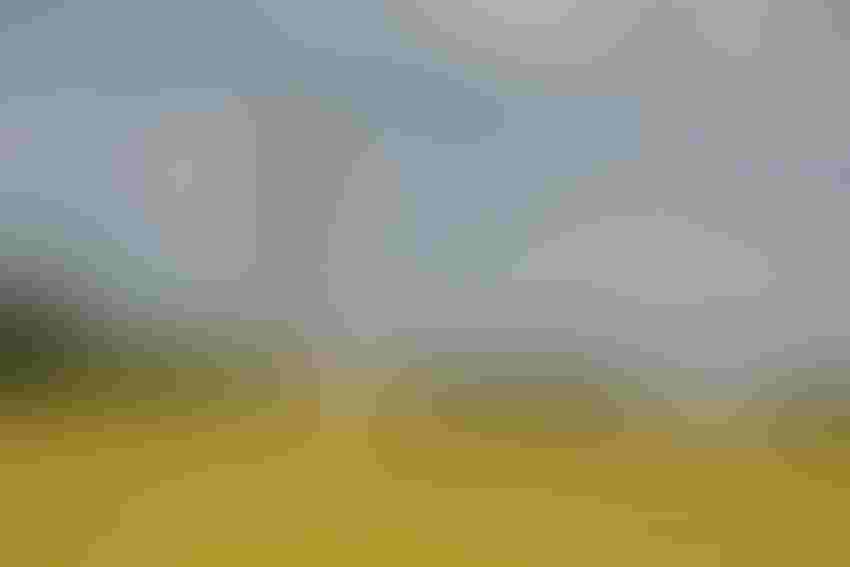 The Shared Rural Network is an innovative idea from the UK Government, and now it is ready to roar forward, promising 95% geographical coverage by 2025.
The agreement will be signed by the CEOs of the four UK MNOs today, cementing down a £532 million investment from the telcos which will be bolstered by an additional £500 million from the UK Government. As well as eliminated total 'not spots' in the connectivity landscape, the Government has also said the deal will improve connectivity for 280,000 households and 16,000km of roads across the country.
"For too many people in the countryside a bad phone signal is a daily frustration," said Digital Secretary Oliver Dowden. "So today we're delivering on the Prime Minister's 100-day promise to get a £1 billion landmark deal signed with industry to end poor and patchy mobile rural coverage."
While this is not the first example of a Government pushing through shared infrastructure to improve connectivity coverage, it is a heavy financial commitment. The £1 billion will be used to construct and maintain the network over the foreseeable future and is a win for the bureaucrats. There aren't many governments around the world who have been this successful in convincing fierce rivals to play nice alongside each other.
That said, there were rumours about a splinter group over the last few weeks. Although the telcos have seemingly been very open-minded about the collaboration, rumours emerged to suggest BT was being an awkward partner.
As the telco with the widest coverage across the UK, BT/EE has the most to lose should telco neutral infrastructure become more widespread. As part of the Shared Rural Network negotiations, the telcos were supposed to be opening-up their own infrastructure to rivals though some sort of compensation would be part of the agreement. BT has been negotiated hard, to such a degree a splinter group between the other three MNOs was suggested, to create a shared network without BT.
With the signatures soon to be on this agreement, it seems the bickering has been negotiated out, though it demonstrates how delicate a procedure this initiative was and is.
Nevertheless, this should be taken as the gold standard for collaboration, not only for intra-industry benefits but also public-private relationships. It is an excellent example of a government understanding the pain-points of an industry and responding with a logical solution which not only benefits the industry but consumers and businesses.
The success of this venture could also have interesting ripple effects in other regions around the world.
Africa is a continent which has always struggled in the digital economy, aside from a few small areas. Low ARPU and increasingly expensive demands for network deployment paint a difficult picture when it comes to commercial feasibility, though telco-neutral networks could be an option. We suspect there will be moneymen across the world watching the UK experiment closely with an eye on replication for profits in developing nations.
Of course, it is not only the developing nations who could benefit from such initiatives. The US, for example, is a vast nation with some very sparsely population regions. The digital divide can be as dramatic here as other less economically fruitful nations, and this could be an interesting solution.
Aside from the financial and societal benefits, this initiative could also create opportunities for more embryonic technologies in the telco world.
"Network sharing is a relatively new concept to operators, and they need the tools to enable them to successfully create infrastructure that doesn't compromise on performance," said Steve Papa, CEO at Parallel Wireless.
"OpenRAN (radio access network) is a new approach to building networks, being trialled today by major operator groups, which can make technology from different suppliers work together, and reduces overall complexity and costs. Operators and the government will need to strongly consider new approaches such as OpenRAN, if they want to accelerate their vision of building affordable shared networks, to close the digital divide."
Although there is excitement about the prospect of OpenRAN as a disruptive force in the industry, few telcos want to drive forward aggressively with the technology being at such an early stage of development. With the Shared Rural Network, some of the risk might be mitigated, however.
The Shared Rural Network is designed to tackle connectivity in some of the more sparsely populated areas. The telcos should view this as an opportunity; is there a better time to trial a technology which could go wrong when there are likely to be very few customers around?
Industry Comments:
Mark Evans, CEO of O2
I'm proud of the work we've done to secure the Shared Rural Network agreement, ensuring customers living in rural areas will be able to get the fast and reliable coverage they need and deserve. The collaboration between the industry, government and Ofcom should be seen as a leading example of how to deliver infrastructure investment and we look forward to now rolling the Shared Rural Network out as quickly as possible
Philip Jansen, CEO of BT
High-speed mobile connectivity is a central part of modern life whether you live and work in a city centre or in the countryside. Building out fast and reliable access to 4G across the country is a national mission and we're playing a leading role, collaborating with government and the other mobile network operators in the UK, to make this happen. The Shared Rural Network is something we can all be proud of
Dave Dyson, CEO of Three
The Shared Rural Network is a game-changer for the country with coverage from each of the four operators expanding to at least 90% of the UK's geography
Nick Jeffery, CEO of Vodafone UK
A rural postcode should not be a barrier to receiving a decent mobile signal. Together, we have created a programme that is unmatched anywhere in the world. It will mean an end to mobile 'not spots' for people in the more remote areas whether they are at home, at work or on the move. We will now get on with the job of delivering it
Get the latest news straight to your inbox.
Register for the Telecoms.com newsletter here.
You May Also Like
---