The long and winding road to 2025
The long and winding road to 2025
The technology sector probably invokes the most remarkable sense of nostalgia out of any industry. 10 years ago, the smartphone as we know it today was yet to be invented.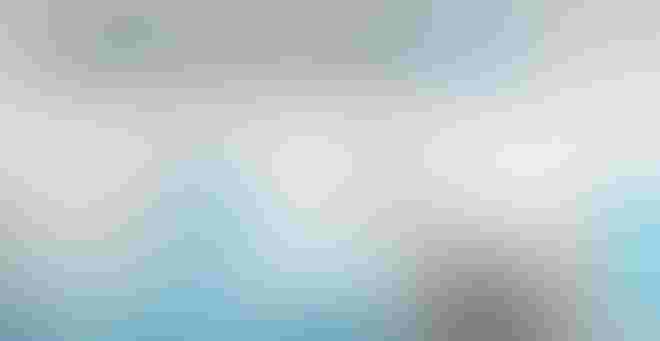 VENDOR SPOTLIGHT – GEMALTO
Telecoms.com partnered with Gemalto to discuss the evolution of technology from 2005 to present day, and how the next decade will play out taking IoT and 5G into account.
When one takes the time to reflect on the life and times of a decade ago; the recollection of events, styles and fashions is usually met with a level of incredulity or denial. For example: "what was I doing with my hair?!" is probably one of the most iterated statements of reminiscent remorse the world over.
The technology sector probably invokes the most remarkable sense of nostalgia out of any industry. 10 years ago, the smartphone as we know it today was yet to be invented. 2006 came a whole year before Steve Jobs and a soon-to-skyrocket Apple gave birth to the first incarnation of the iPhone; a phone which, lest we forget, wasn't able to receive the most rudimentary 3G connection.
The tablet was still a few years away; cloud computing wasn't a commonly accepted term, with e-mail being the only interaction most consumers may have had with a cloud-like technology. Mobile apps didn't exist. Online banking was a rarity, as was on-demand internet video streaming; and HD television was still seen as an opulent entertainment option as millions of households remained beholden to their scheduled programming overlords.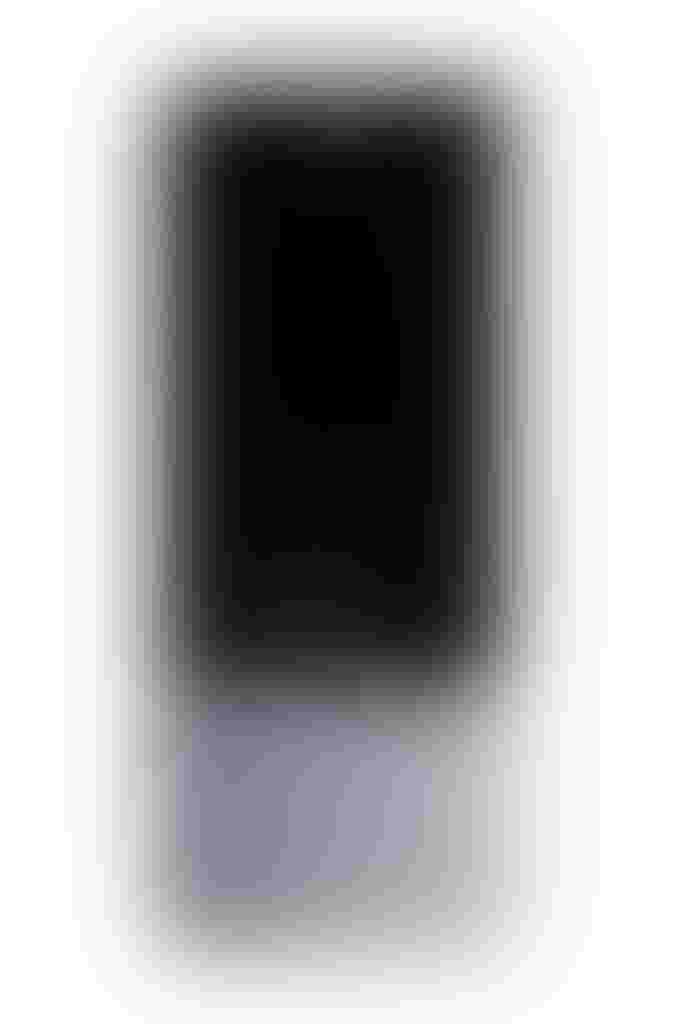 To put it into context from a mobile perspective, one of the most popular mobile phones in the world in 2006 was the Nokia 6300; a GSM-enabled feature phone with a whopping 7.8MB of internal memory, a 2 megapixel camera, a WAP 2.0 browser and downloadable polyphonic ringtones.
Since then, the telecoms operator (either fixed or mobile) has found itself front and centre of a mobile revolution which has totally changed how the human race interacts with technology. The iPhone and the rise of Samsung from the first iteration of the Galaxy in 2009 have totally changed how friends socialise, how businesses operate, how finances are managed, how media is consumed and so much more.
So the logical extension to this discussion is to suppose where telecoms can go over the course of the next ten years. With the startling rate of change and innovation witnessed since the birth of the smartphone taken into account, what will 2025 look like?
A study was recently carried out among 1,200 18-30 year olds in various countries to understand how tech natives view the future of connectivity and what their expectations are for the next 10 years. Topics covered included the generally accepted interpretation of what the mobile operator will be responsible for, how smart cities will look, whether driverless cars will be a common mode of transportation or not, if digital will take over healthcare, and more.
The study was commissioned by Gemalto, and it certainly gets the tech-lover's heart racing with the notion of a utopian connected world; while the pragmatist inside all of us sees a range of questions crop up when one wonders what challenges we'll come across on the road to 5G, what doubts there will be over IoT or hesitations to driving around in autonomous vehicles.
So, beginning with one of the most consistently talked-about topics in telecoms today: 5G. One suspects there are very few people in the telecoms industry who truly know what 5G will be; although what we are becoming increasingly sure of now is that it will be an era defined by a suite of technologies. This, in contrast to the 4G era which has been most defined by IP-based LTE networks.
Today, a considerable percentage of operators reckon they're more than five years away from commercially deploying a service they would call 5G, according to Telecoms.com Intelligence's Annual Industry Survey released recently. However, it's commonly accepted that by 2025 5G will be functional, matured and pervasive. To that extent, what will it be capable of and what could it enable from a societal point of view?
Gemalto's study, Connected Living: How technology could impact daily lives by 2025, suggests user expectations of connectivity in 2025 will be primarily focussed on having ubiquitous cellular and data coverage at very high speeds. It seems likely that tolerance of slowed or patchy connectivity will be extremely low or even zero; and it's probable this will be fuelled out of necessity rather than a basic desire to be online.
If, and when, the real internet of things takes off and every conceivable device or gadget is connected then the pressure on operators for 100% reliability will become immense. This is particularly crucial when we consider smart city-based automation, such as driverless and autonomous cars. While the idea of having flat-lying beds in the back of a driverless car was identified as a desirable feature by the survey respondents, the more instrumental network requirements facilitating the technology are extremely apparent.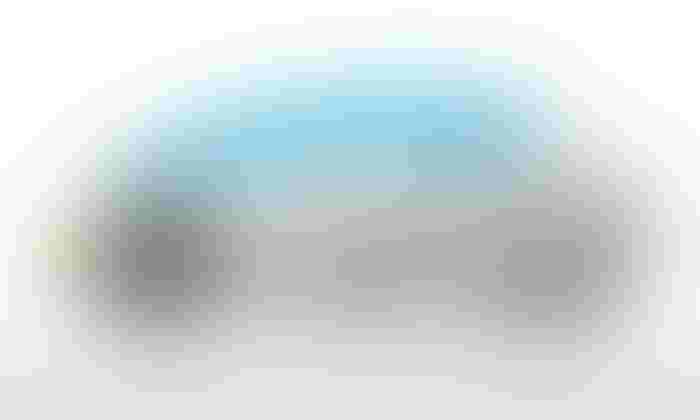 Driverless cars, however desirable, face three absolutely fundamental existential challenges. The first two relate to the underlying technologies: network reliability and latency. In order to satisfy rigorous safety requirements, unprecedented levels of latency reduction will be required. In order to be able to conduct sub-millisecond decision-making combined with precise movements in either dense traffic or emergency/hazardous situations the connectivity platform underpinning the autonomous vehicle will have to be unfathomably robust and reliable.
Recently, Australian incumbent telco Telstra experienced significant outages across its entire network. Mobile customers across the country were left with no connectivity to either calling or data services, with estimates of 10-15% of the telco's customer base being affected. The telco then experienced fixed broadband problems a couple of days later and on each occasion the outage was believed to have been caused by human error.
While one assumes automated and predictive network monitoring and maintenance technologies, like software defined networking or self-organising networks, will form the basis of network management in the next 10 years; it's also a given that if more critical services were reliant upon the affected network, the consequences could be severe. Extending this analogy to the driverless car relying on a telecoms network in order to operate, the car would need substantial continuity or recovery mechanisms and systems in place should a connectivity outage occur mid-trip, especially on the motorway.
The final of the third aforementioned challenges is not really a technical challenge at all, but a societal one and a hesitation towards devoting total trust to technology. Perhaps one of the larger question marks over driverless cars is its value proposition. Xavier Larduinat is a senior technologist at Gemalto and he highlights time as one of the biggest motivators for developing the driverless car.
"The car is an untapped proposition in terms of time," he says. "After the smartphone and the smart home is the car, where you spend a lot of lost time. It's not even about the cars being totally driverless at the moment, but 5G would enable a device hub in the car, for instance. Everyone talks about speed but latency is a massive issue, and 5G could enable the hybrid-driverless car, which presents another opportunity.
"The industry could only have one flagship at a time, and today that's the smartphone. The next flagship for app development and innovation is likely to be the car as we look at 2025."
Speaking about the question of ubiquity in connectivity, Larduinat goes on to reflect upon the audience's optimism.
"5G is not just one thing; it's an aggregation of many things and the crossover or handoff of one high-speed network to another. I wouldn't have expected this but the top expectation is complete aggregation of the network, and people totally believe that the network in 2025 will be ubiquitous and seamless – 87% believe this will be solved with automatic management of the network." Of course the idea of 5G serving the driverless car is one use-case of a broader theme of machine-based connectivity. The term "IoT" is one which few consumers will have come across or acknowledge today, but it is a trend primed to dominate technology for an entire generation.
The Connected Living 2025 study highlighted general consumer attitudes towards how IoT may influence societal change and the development of smart cities. Its section on "hyperconnected living" highlights e-health, contactless payments, personal assistants and thoughts about the future workplace.
There are some interesting trends across the findings, many of which relate to the more common use of biometrics and DNA-enabled security settings. Digitally-enhanced health services were one of the most heavily favoured areas in the survey write-up and appear to be heavily favoured among respondents.
Underpinning all IoT success however is a potentially major struggle to fully standardise emerging platforms, guarantee integration of varying networks and connectivity systems, and above all else ensure the full security of IoT data and networks.
According to our Annual Industry Survey, 85% of operators say they're not yet ready to monetise IoT and launch commercial services; and Gemalto's Larduinat reckons it's about finding the right standards and security measures.
"It's about finding and agreeing on the right standards so that everybody can develop products for an ecosystem that welcomes everybody," he says. "What sort of network does the basic domestic smart-device need? Is it LAN, do you need an operator behind the scenes? What security requirements are needed?
"Security will come. But if you're an operator, not only do you have to determine what type of network you'll need for all of these connections, but also other factors like net neutrality and this discussion about equal traffic for everyone or giving priorities to certain services."
"There are security systems to be designed, operating systems to be designed and applications to be managed, it will be a telling time for operators but I'm totally convinced the IoT and connectivity vision of 2025 will be easily reached given that we already have 7 billion phones and billions of homes with water meters and a billion cars on the road."
Larduinat concludes by forecasting the pervasion of connectivity as the next decade comes and goes.
"I think the number of connected devices in everyone's house will multiply by 10 easily. That won't even be for just the technology addicts, but that will be for everyone."
The long and winding road to 2025 will certainly have plenty of twists and turns in store; but the general outlook from consumers suggests the world in 10 years time will be a technological Utopia. It's up to the telecoms industry to make that happen.
Get the latest news straight to your inbox.
Register for the Telecoms.com newsletter here.
You May Also Like
---