Rakuten defends its record and promises more disruptions
Rakuten defends its record and promises more disruptions
Japan's disruptive greenfield operator has defended its underwhelming subscriber growth and declared it is prepared to disrupt more markets.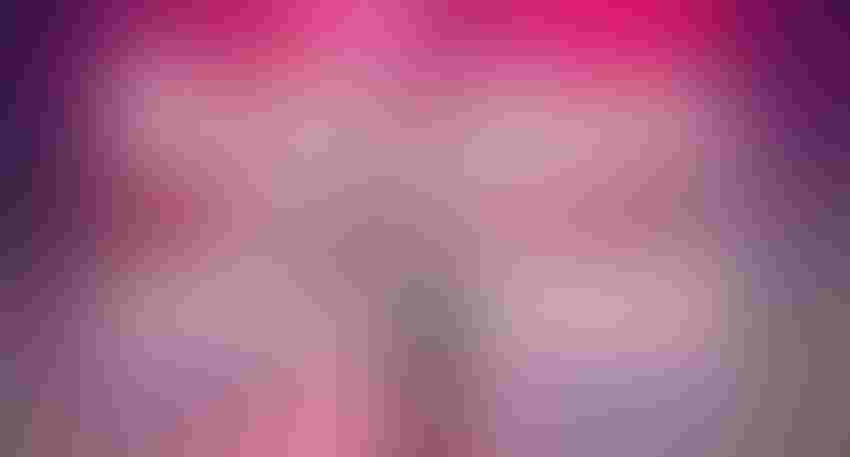 Japan's disruptive greenfield operator has defended its underwhelming subscriber growth and declared it is prepared to disrupt more markets.
One day after Rakuten published its Q3 results, where the aggressive CAPEX increase of its telecoms business, Rakuten Mobile, has helped send the group into operating loss (and its share price diving), Tareq Amin, Rakuten Mobile's CTO, went on a call with a group of analysts to defend the company's performance.
With all the attention it has attracted, especially outside of Japan, it is easy to forget that telecoms is a minor part of Rakuten's total business. Rakuten Mobile generated JPY 45.7 billion ($440 million) revenue in Q3, to compare with JPY 214.3 billion from e-commerce and JPY 144.0 billion from FinTech. However, Rakuten Mobile's JPY 57.9 billion operating loss more than wiped out the operating profit generated by the other two business lines and resulted in a JPY 28.7 billion Non-GAAP operating loss on corporate level (in IFRS reporting terms the operating loss would be JPY 39.8 billion).
Source: FY2020 Third Quarter Consolidated Financial Results, Rakuten, Inc.
On today's call, Amin opened his speech by drawing the audience's attention to a few recent achievements, including making signing on more efficient and doing away with fees for opening and terminating accounts as well as number portability transfer. He also highlighted the benchmarks recently published that saw Rakuten being ranked No.1 in customer satisfaction in Japan, registering the highest upload speed globally, and only 25% lower download speed compared with other Japan MNOs "with only 1/6 of spectrum", Amin stressed. He said Rakuten subscribers consumed on average 15 GB data per month, compared with 5GB in Japan. Probably more astonishingly, Rakuten's 5G subscribers consume 11.5 GB data per day.
All these cannot hide the fact that so far Rakuten Mobile has only recruited an underwhelming total of 1.6 subscribers (Amin finally stopped using the confusing term "applications" and referred to them as "subscribers"), up from 1 million in June. One of the reasons for the slow subscriber growth could be the lack of availability. In large parts of the country, outside of the metropoles Tokyo, Osaka, and Nagoya, Rakuten customers have to rely on a roaming agreement with KDDI, making it impossible for them to enjoy many of Rakuten's tariff benefit.
To address the issue, Rakuten is quickening its network rollout plans, targeting to cover 96% of Japan's population with its 4G network by the summer of 2021, with a total of 45,000 sites, "five years ahead of schedule". This will be enabled by doubling the speed of site rollout from 750 sites per month in June to 1,500 sites per month by December, and by largely reducing the time needed to activate a site from hours to minutes because of the advantages of "simple radio solution, concrete poles, and automation" Rakuten uses, the company claimed.
45,000 sites will still be less than half of what other operators have installed to achieve nationwide coverage, but Amin insisted Raketun sites have 30-40% better coverage than its incumbent competitors because it has gotten ride of jumpers and connectors, which eliminates losses in the system.
A key product Rakuten has lately promoted heavily is RCP (short for Rakuten Communications Platform), a cloud-native platform combining "the latest technology in virtualization and automation, including containers and microservices". Rakuten aims to bring what they have learned in Japan to the global market where it can serve CSPs in other markets to "develop open networks". RCP's current partners include Telefonica, STC (Saudi Telecom Company), and Tech Mahindra.
Amin believe RCP will have the capability to disrupt the enterprise and private network market too, as it would largely reduce the cost of deployment of private networks. Another offerings to be launched early next year will be the enterprise version of its Rakuten Link (which is consumer facing now), called E-Link ("E" for enterprise). This new business application will have all the features of Zoom (the platform on which this analyst call took place) in addition to carrier mail, cloud storage and other features corporate users would ask for.
RCP's main platform is ready and will be in the shape to conduct proof of concept implementation by the beginning of next year. When answering Telecoms.com's question on Rakuten's investment in Altiostar and the potential conflict of interest when Altiostar is treated differently from other OpenRAN vendors as Rakuten promotes RCP, Amin claimed Altiostar's technology capabilities are superior, which convinced him to make the investment, and the company has a time to market advantage. However, Amin said, RCP customers will be able to decide whether they want to use Altiostar or they prefer other vendors.
Throughout the call, Amin worked hard to convinced the analysts present that despite the heavy investment needed to roll out its 4G and 5G networks, and the small number of subscribers it has attracted, Rakuten's plan is still on course to achieve its target of disrupting the Japanese mobile market. The company is banking high hopes on new products like RCP to disrupt more sectors, including the enterprise market, and to become a solution provider to CSPs in other parts of the world.
Get the latest news straight to your inbox.
Register for the Telecoms.com newsletter here.
You May Also Like
---