Paranoid US politicians urge Google to break ties with Huawei
Paranoid US politicians urge Google to break ties with Huawei
An open letter signed by a US Senator and three members of Congress to Google CEO Sundar Pichai suggests the internet giant should end its relationship with Huawei on the grounds of national security.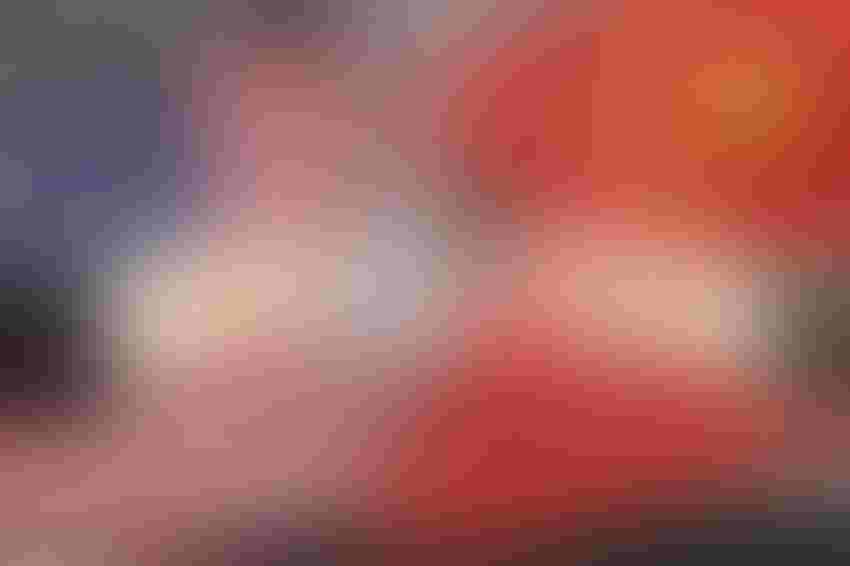 An open letter signed by a US Senator and three members of Congress to Google CEO Sundar Pichai suggests the internet giant should end its relationship with Huawei on the grounds of national security.
Signed by Senator Marco Rubio of Florida, Congressman Mike Conway of Texas, Congresswoman Liz Cheney of Wyoming, and Congressman Dutch Ruppersberger of Maryland, the letter expresses 'concern' about the relationship, and the knock-on effect on national security due to the assumed ties between Huawei and the Chinese Government. Anti-China sentiment is hardly a new development in the US, though the threat to Huawei's ability to operate is starting to become more dangerous.
"We write to express our concerns about Google's 'strategic partnership' with Huawei Technologies," the letter states. "Chinese telecommunications companies, such as Huawei, have extensive ties with the Chinese Communist Party. As a result, this partnership between Google and Huawei could pose a serious risk to US national security and American consumers."
Six US intelligence agencies have already warned American citizens not to use Huawei products or services, FBI Director Christopher Wray has testified expressing concern over Huawei's influence and the influences on Huawei and recent reports over espionage have also began to emerge. It would appear the US is starting to build a case to take Huawei down the same road as ZTE.
ZTE is one company which has already felt the consequences of getting on the wrong side of the US government. A ban on using US technology or services crippled the companies supply chain, effectively rendering the business useless, and while Huawei is not as dependent on the US as ZTE, any actions which would be deemed even remotely similar would be a very negative turn of events for the vendor.
"We urge you to reconsider Google's partnership with Huawei, particularly since your company recently refused to renew a key research partnership, Project Maven, with the Department of Defence," the letter states. "This project uses artificial intelligence to improve the accuracy of US military targeting, not least to reduce civilian casualties. While we regret that Google did not want to continue a long and fruitful tradition of collaboration between the military and technology companies, we are even more disappointed that Google apparently is more willing to support the Chinese Communist Party than the US military."
The politicians seem to be playing on the patriotic values of Pichai, though we feel this is not the most effective route for the budding public servants to head down. Unlike the Senator and members of Congress, Google is a global company with ambitions to work collaboratively with the international community. They are not pro-isolationist, like many of US politicians seem to be positioning themselves, and are keen to make money. Ending the relationship with Huawei on the grounds of paranoia would not be an effective commercial decision for one of the world's heavy economic powers. There will need to be a more effective argument, and, above everything else, more evidence.
Such developments however should be quite a worry for Huawei. Aside from ending a relationship with one of the world's most innovative companies, it would also mean no more access to Google's products. Some could be replaced, however not being able to access the Android operating system would be crippling for the consumer division. Huawei has been working on an in-house alternative for the worst case scenario, though we worry about the effectiveness of such an alternative.
A couple of weeks ago we ran a poll with the Telecoms.com readers asking whether a Huawei ban on US technology impact your decision to buy a Huawei Smartphone or wearable device. It is not exactly the right question for developments here, though it does provide some insight into the communities thoughts on a Huawei operating system. 27% said they would continue to buy Huawei devices, while 21% said it would depend on how good the OS actually is, but 27% said Android was what made the devices any good and 24% would be worried about influence of Chinese government. Clearly ending the relationship with Google would not be a good move.
The threat of Huawei heading down the same route of ZTE is not imminent, but it is certainly more than a distinct possibility. Politicians seems to be building the case, and considering the current Murica-first rhetoric which seems to be flooding the country, it is certainly something the Huawei executives should be concerned about.
Get the latest news straight to your inbox.
Register for the Telecoms.com newsletter here.
You May Also Like
---