Mobile success at the Rio Olympics hinges on LTE Roaming and real-time monitoring
Mobile success at the Rio Olympics hinges on LTE Roaming and real-time monitoring
As one of the largest sports events in the world, the Olympics offers its host country a rare opportunity to serve hundreds of thousands of international visitors, many of whom use mobile services. These users expect their mobile devices to "just work," the same as they do at home.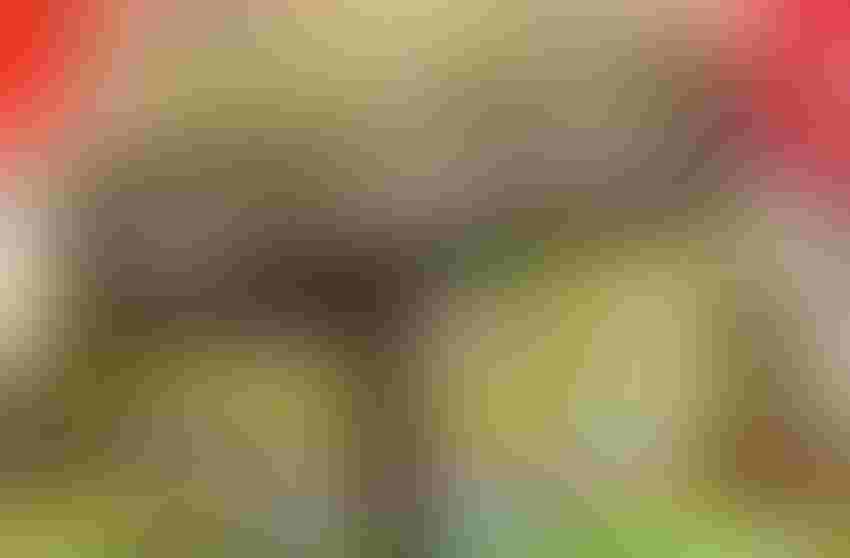 Telecoms.com periodically invites third party experts to discuss the latest trends and challenges in the industry. In this post, Pablo Mlikota, President of Americas for Syniverse, discusses the significance of real-time network monitoring and management for LTE roaming to be a success at the Rio de Janeiro Olympic Games.
As one of the largest sports events in the world, the Olympics offers its host country a rare opportunity to serve hundreds of thousands of international visitors, many of whom use mobile services. These users expect their mobile devices to "just work," the same as they do at home. So when mobile operators get a chance to be a part of this once-every-four-year event, it's important they get it right.
But delivering flawless mobile service during the Rio Olympics will be no small feat for Brazil's operators. Close to half a million tourists are expected to descend on Rio de Janeiro for the Olympics and Paralympics, along with over 15,000 athletes and officials, some 25,000 members of the media, and roughly 73,000 employees and volunteers. All of them will demand constant mobile service at the 35-plus competition venues across Rio as well as through connections with their operators from the 200-plus countries they represent.
From my work at some of the most recent Olympics and World Cup competitions, I've gotten an idea of just how challenging this demand will be. Specifically, working with one operator at the 2014 World Cup in Brazil, my team helped support mobile services for roughly one million visitors, an incredible number of people that exceeded the amount originally forecast by 67 percent and that generated almost 27 terabytes of data traffic over a four-week period.
Through these experiences helping operators take on these daunting challenges at some of the most recent global sports events, I've picked up some valuable lessons. I've identified two areas in particular that will be critical factors in the success of mobile service at the Rio Olympics. As Brazil's operators start serving the massive influx of visitors, their preparations for LTE roaming and real-time user experience monitoring will be crucial determinants of their performance, and benchmarks that all operators around the world should study closely.
LTE Roaming testing
The transition from "voice first, data second" 3G traffic to today's "data first, voice second" LTE traffic has involved a seismic shift in the mobile network landscape. As a result, although LTE still only represents a relatively small part of the world's mobile networks, it represents a sizable foothold in many countries where Olympics fans are traveling from. This is why one factor that will determine the success of mobile service at the Olympics will be the quality and thoroughness of each local operator's LTE roaming testing.
The first challenge with this involves ensuring that the right amount of trials are conducted to test LTE interoperability with each operator from the 200-plus countries represented at Rio. This includes testing load, throughput and traffic patterns at over 200 venues across Rio, and making sure all those access points are up and running.
But a bigger challenge involves a roaming marketplace fragmented into markets with no LTE service; markets with both LTE and legacy 3G and 2G services; and markets with only LTE service. Operators must have a separate testing strategy in place for a number of roaming situations and fallback scenarios in these three markets. They must ensure that LTE calls seamlessly hand off to older technologies when users travel through areas that lack LTE service, and that users with LTE service enjoy seamless connections to available LTE service with minimal disruptions.
In considering how important it will be to efficiently manage the mobile traffic expected for the Olympics, based on my team's previous work, we expect each user at the Rio Olympics to consume about 150 MB a day, according to current trends for sharing photos, posting social media updates and watching videos. Compare this to the 4 MB a day that we measured for users at the 2010 World Cup in South Africa, and it shows the incredible surge in mobile data volume and the critical need to be prepared to handle these loads at Rio.
Real-time monitoring
Another critical factor in the success of mobile service at the Olympics will be operators' ability to monitor users' roaming experiences and resolve problems in real time. As mentioned above, today's users expect their mobile devices to "just work," and they will have other options in Rio if their mobile service doesn't work, including local SIM cards and Wi-Fi. Real-time monitoring is therefore vital for operators to deliver the best quality of experience and customer satisfaction.
The latest real-time intelligence technologies help ensure this. They identify network abnormalities, such as data registration failures and traffic patterns, to highlight abnormalities before they affect users. With tools like roaming activity heat maps that graphically show trouble spots, operators can use these technologies to quickly detect problems and drill down to individual user accounts before users become inclined to explore other connectivity options.
Another important tool in these technologies is real-time alerting mechanisms. These put the power of real-time monitoring and usage control directly in users' hands, with apps that allow them to check their usage details anytime, as well as tools that allow them to receive automatic messages to warn them if they approach their plan limits. These provide powerful safeguards against bill shock.
In addition to these technologies, we have found from our experiences that another crucial component of real-time monitoring is having a local rapid-response capability. At the 2010 and 2014 World Cup competitions, we set up on-site 24/7 command centers to proactively address problems. A team of six to eight people helped ensure we could dedicate maximum resources in minimum time to address any problems, often before users could detect them.
Looking Ahead
The Olympics present one of the largest and most prestigious world stages on which to demonstrate the promise of mobile. How local operators manage LTE roaming and real-time monitoring will have profound implications for mobile's success at this year's Games, as well as for how operators around the world manage future events of a similar scale.
Pablo Mlikota is President of the Americas at Syniverse and leads the management and expansion of the company's product offerings and market share in the region. Previously, he served as Senior Vice President and Managing Director, Caribbean and Latin America, and Global Strategic Programs, in which he oversaw Syniverse's operations in this region as well as Syniverse's worldwide services delivery for several large mobile operators. His experience also includes leadership positions in marketing, customer service and sales at Nokia and AT&T. Pablo received a bachelor's degree in electronic engineering from the University of Buenos Aires and an MBA from the University of Miami.
Get the latest news straight to your inbox.
Register for the Telecoms.com newsletter here.
You May Also Like
---