Managing future loads with a smarter network
Managing future loads with a smarter network
VENDOR SPOTLIGHT - The way in which the telecoms industry operates is changing, and it's becoming ever more integral to the rapid technological evolution taking place worldwide. As little as five years ago, the idea of having a tablet was scarcely considered. Yet in 2013 and 2014, there were just shy of 500 million tablet shipments worldwide, with another 256.2 million shipments forecasted in 2015, according to analyst house Strategy Analytics.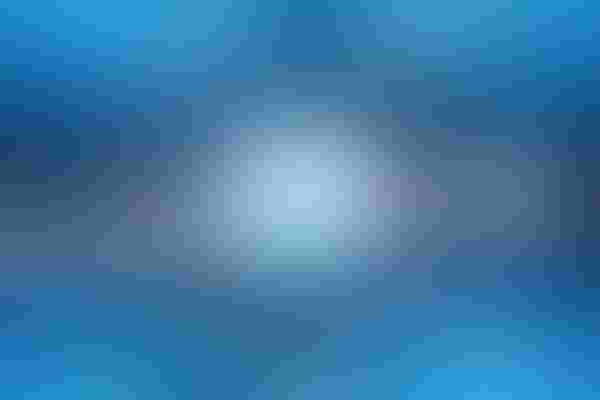 VENDOR SPOTLIGHT
Huawei partnered with Telecoms.com Intelligence to detail its work in telecoms, focusing on the ways in which the industry is changing, and how it's becoming ever more integral to the rapid technological evolution taking place worldwide.
As little as five years ago, the idea of having a tablet was scarcely considered. Yet in 2013 and 2014, there were just shy of 500 million tablet shipments worldwide, with another 256.2 million shipments forecasted in 2015, according to analyst house Strategy Analytics.
Tablets aside, IP-based video consumption has grown considerably, with the global expansion of video on-demand services. The widespread adoption of LTE networks and, looking further ahead, LTE-A, has added to RAN workloads and will continue to do so for the foreseeable future, as greater portions of the global population make the switch from 3G to 4G.
Alex Wang, who is the VP of Wireless Marketing for Huawei, sees a significant event in 2010 as the point of inception for the mobile data explosion: "Actually, the last 5 years represented a booming of mobile internet, especially since the launch of the iPhone 4," he says. "It inspired an unprecedented growth of mobile data consumption."
The landmark smartphone moment, identified by Wang, is echoed in numbers published by Ovum Research, which states mobile network traffic has grown more than 12-fold between 2010 and the start of 2014.
With the ongoing rollout of new LTE networks worldwide, and expansion of existing LTE networks, Wang believes another boom is just around the corner.
"The entire industry experienced a new era of massive LTE deployment," he says, before pointing towards LTE-A as one of the many future challenges facing service providers over the next five years. "Leading markets such as Japan and Korea fully embraced LTE-A technology. And LTE deployment will continue to increase in the next 5 years."
LTE has undoubtedly provided operators with an injection of revenue generation capabilities as 4G services begin to permeate markets. Faster services with more bandwidth encourage more impulsive consumption of data for users, and therefore have the ability to provide operators with a previously inaccessible revenue source. Of course, this added strain on the network simultaneously requires operators to find more bullet-proof means of managing the network and directing traffic intelligently to maintain optimal user experience.
"LTE will obviously bring more mobile data traffic consumption, and this is what service providers are ecstatic about," Wang says. "Our studies have indicated that when a network can guarantee the best video experience, for example when viewing a 1080p HD video, the traffic generated is more than 10 times that of 360p. So, for the service provider, the best way to manage the increased traffic is to build the best experience network. Network planning and optimisation should be based on services to be provided, especially video services and web services which occupy more than 70% of mobile traffic."
The emergence of LTE-A and the growth of mobile data traffic is providing operators with food for thought as existing network infrastructures become strained. Factoring in future facing technologies, such as the internet of things and M2M communications, it could be fair to say that operators are facing a moment of truth in how networks are both built and managed in order to sustain and replenish revenue pools.
"The biggest challenge is the business model, and for traditional services, it's traffic monetisation," Wang says. "The current model of charging for data is not sustainable. Service providers have to think more about cooperating with content providers or even become one themselves. This can be one way to realise differentiated competitiveness.
"The existing network faces multiple challenges, due to the increase in wireless network complexity from the likes of multi-RAT, multi-Band, and Het-Net. We expect more than 100 bands in the near future, and so telcos will have to consider ways to simplify the network's operation and management. The goal is to realise the efficient and flexible use of radio resources in order to satisfy various scenarios.
Wang's point concerning content provider partnerships is a relatable one for a number of service providers in markets all over the world. Increasingly, converged service offerings are being viewed as an essential competitive differentiator. Most evidently, BT's £12bn acquisition of EE means the operator can truly be considered "multiplay", with traditional fixed telephony, broadband, mobile and TV services, including its pursuit of increased presence in the sports broadcasting arena.
"Another way [of dealing with emerging challenges to revenue streams] is by realising digitalised transformation, and shortening the time to market based on a unified platform," Wang says. "Extending the telco network capability in order to provide more industry and enterprise."
So how have emerging trends, such as the Internet of Things and the development of 5G, affected network operations and management for service providers?
According to Wang, the key to successfully mitigating the challenges facing operators with the move towards next generation communication services lies in network management efficiencies.
"From connecting people to connecting everything on mobile, the network should be self-adaptive or even organic to meet the various requirements from each industry," he says. "So, it will bring big challenges to the existing network operations and business model. Huawei believes that for Telco operators, Internet operation and an improved business model is the way of the future.  All operations and management will be realised on one platform.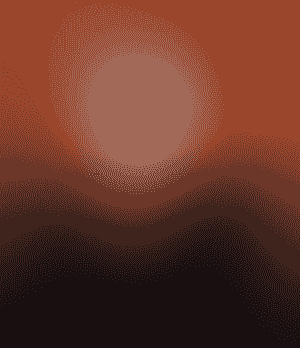 Huawei'S Vp Of Wireless Marketing, Alex Wang
"We believe the era of real convergence is upon us, in which we will witness the convergence of pipe and over the top (OTT) services. Going forward, OTT players will likely transition from their current status towards a more app integrated service offering approach. Both telcos and OTT players are expected to benefit from this new business model."
With the development of industry initiatives surrounding network virtualization and advanced traffic management, with NFV and SDN respectively, Wang believes that developing an architecture tailored towards advancing and effectively managing service delivery across the mobile network is the key.
"Service-oriented architectures, based on NFV; and service-oriented air-interface in the RAN are the most likely technologies which will be widely adopted by telecoms operators," he says, before concluding with a vision of the future network state. "The network will get smarter in order to maximise its own potential, and realise the best experience for the customer."
Get the latest news straight to your inbox.
Register for the Telecoms.com newsletter here.
You May Also Like
---