LTE network plans: Americas
LTE network plans: Americas
On September 21, 2010 regional carrier MetroPCS became the first operator in the United States to launch LTE. MetroPCS also offered the world's first commercially available 4G LTE enabled handset, the Samsung Craft.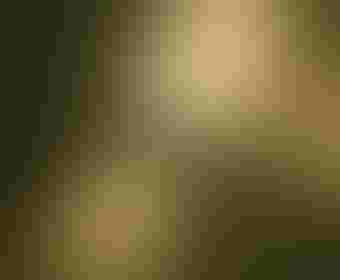 Telecom Italia and AT&T both have their eyes on Latin America
americas
USA
On September 21, 2010 regional carrier MetroPCS became the first operator in the United States to launch LTE. MetroPCS also offered the world's first commercially available 4G LTE enabled handset, the Samsung Craft. Service was launched initially in Las Vegas, then extended to Dallas/Forth Worth (September 29), Detroit (October 20) and Boston, Sacramento and New York (December 15). The Samsung SCH-R900/Craft is also the first multi-mode CDMA-LTE handset. LTE network rollouts continue into 2011 across the remaining MetroPCS U.S. markets.
Verizon Wireless launched its large-scale commercial LTE system in 700 MHz spectrum on December 5, 2010. The service, which was initially available using an LG-supplied USB dongle, covers 45 metropolitan areas representing 110 million population (April 2011). Phones and tablets will debut on Verizon's LTE network in 2011. The company expects coverage to match that of its existing 3G network by 2013. At least 147 cities will be served by end 2011 – listed here: http://news.vzw.com/news/2011/03/pr2011-03-21a.html
AT&T Mobility is targeting LTE service launch in mid-2011, with nationwide coverage completed by end 2013. AT&T confirmed plans to introduce Voice over LTE technology by 2013. During CES 2011, AT&T announced plans to launch two LTE-enabled tablets by mid-2011, with more tablets by year end.
T-Mobile USA is committed to LTE deployment, and is now the subject of a proposed takeover by AT&T.
Agri-Valley Broadband has announced plans to be the first wireless carrier in America to use LTE for a regional rural deployment in 700 MHz spectrum, and has selected its infrastructure partner. The company plans to deploy LTE in up to 40 counties in Michigan to "provide 4G wireless broadband service to rural areas that cannot economically be reached by cable or fiber connections".
Bay Area Regional Interoperable Communications System (BayRICS) vision was established by the 10 Bay Area Counties and 3 core cities, of San Francisco, Oakland, and San Jose in 2006 through the creation of a strategic plan with the goal of providing voice and data interoperability throughout the Bay Area region. BayRICS is a state of the art communications system-of-systems.
Bay Area Wireless Enhanced Broadband (BayWEB) is the broadband component of BayRICS which has acquired 700 MHz in which an LTE-based public safety system will be deployed. The public safety LTE system is targeted to be operational in early 2011.
Cellcom, a US regional carrier serving customers throughout the Wisconsin and Michigan areas, is deploying an LTE network.
Cellular South acquired 700 MHz spectrum for virtually all of Mississippi and Tennessee and most of Alabama and plans to deploy LTE for commercial launch in Q4 2011. CenturyTel plans to deploy LTE in 700 MHz.
Cable operator Cox Communications has confirmed plans to deploy LTE and completed initial LTE tests in Phoenix, Arizona and San Diego using AWS and 700 MHz spectrum.
Leap Wireless began testing LTE in June 2010 ahead of a planned commercial network deployment initially in selected markets in 2011. At CTIA 2011 Leap Wireless announced it wil use LightSquared"s terrestrial LTE network (in satellite spectrum) for coverage beyond its footprint, and will also use LightSquared"s network within Leap"s own footprint to provide additional capacity if required.
Aircell will launch LTE in 2011 to boost the capacity of its in-flight network.
Clearwire Corp. requested 3GPP to standardize LTE TDD for operation in the band 2496 – 2690 MHz and has released results of trials the company carried out on LTE TDD and FDD systems in Phoenix, Arizona. Clearwire has reported nearing download speeds of 50 Mbps using 10 MHz channels for uplink and downlink, increasing to 90 Mbps using 20 MHz. The company said that the trials showed true broadband speeds and high-quality, HD-video would be among new services that will be offered. Clearwire is a member of the newly-formed Global TD-LTE Initiative.
As part of a $32.1 million stimulus grant, Commnet Wireless, LLC will develop and operate an LTE network in the Navajo Nation. The grant, plus partial matching funds, will provide broadband infrastructure access to the Navajo Nation across Arizona, New Mexico and Utah, enabling fixed and mobile service for over 30,000 households (c. 135,000 people) and 1,000 businesses in 15 of the largest communities in the Navajo Nation, including Window Rock, Shiprock, Kayenta, Chinle, and Tuba City. The project will also provide high-capacity connectivity on the combined middle-mile backbone to 49 more tribal communities.
Greenfield operator Lightsquared is deploying the first US wholesale-only LTE network, and has selected its infrastructure supplier for deployment in 1.4 to 1.6 GHz spectrum, mostly (46 MHz) in L-Band, targeting commercial launch in early 2012.
Rural mobile network operator Mosaic Telecom announced in December 2010 plans for a commercial LTE system to be launched in early 2011 using existing 700 MHz and AWS (spectrum. The infrastructure supplier has now been confirmed.
NetAmerica Alliance LLC will bring LTE mobile broadband services to 700 MHz and AWS spectrum holders for people and businesses in smaller markets and rural areas. NetAmerica joins forces with rural independent license holders deploying new converged 4G mobile/fixed networks and provide them with business and network services including combined buying power, nationwide branding, 24×7 network monitoring, core networking elements, apps development and other key services. The infrastructure supplier was announced at CTIA 2011.
Public Service Wireless is deploying a commercial LTE system in 700 MHz spectrum in central and south-west Georgia.
Sprint has given a strong hint about adopting LTE. According to reports "there is a high likelihood that LTE is in our future in one flavor or another," attributed to a senior company spokesman, who added "announcements will be made soon". Sprint has until now used WiMAX technology as the basis for its next-generation mobile network, but with LTE adoption more prevalent the ecosystem for WiMAX is likely to be limited by comparison. It is expected that Sprint would use its 800 MHz spectrum, which is currently used for iDEN, should the company decide to proceed with LTE deployment.
Texas Energy Network (TEN) plans to deploy a nationwide LTE wireless broadband network, initially targeting the oil and gas industries.
On May 6, 2011 US Cellular announced plans, in conjunction with its partnership with King Street Wireless, to deliver LTE services and devices to more than 26% of its customers across two dozen markets in time for the holiday season. The initial rollout of lTE Is planned for selected cities in Iowa, Wisconsin, Maine, North Carolina, Texas and Oklahoma.
Back to the LTE Evolution report and more regions
On January 25, 2011 the FCC mandated LTE for first responders (public safety communications). The Order and FNPRM requires all 700 MHz public safety mobile broadband networks to use a common air interface, specifically LTE, to support roaming and interoperable communications and seeks comment on additional rules to enable nationwide interoperability. This mandating of a single technology by the FCC is thought to be unprecedented and underlines the progress towards a single global mobile technology with LTE.
Canada
Rogers Wireless announced on April 27, 2011 that Ottawa, Montreal, Toronto and Vancouver will be the first cities to receive LTE coverage in 2011. Another 21 markets will be covered in 2012. Rogers trialled LTE in Ottawa and Montreal last year.
Bell Canada and Telus have launched a joint HSPA+ network. Telus announced in April 2011 plans to build an LTE network beginning 2H 2011. It was not stated whether this would be its "own" network or a joint build with Bell Canada.
Bell Canada is trialling LTE but has not yet announced a date for planned commercial service launch.
MTS Allstream is deploying HSPA+ which provides the company with an efficient upgrade path to LTE.
Sasktel said its HSPA+ network futureproofs and positions the company well for future LTE deployment and be "on pace with larger national carriers."
Wind Mobile confirmed an LTE trial in February 2011
Shaw Communications has selected its infrastructure supplier for planned LTE deployment in current AWS spectrum, as well as future frequency bands to be auctioned in Canada. Shaw is targeting commercial launch in late 2011.
Industry Canada is preparing to auction 700 MHz and 2.6 GHz spectrum in 2012.
Argentina
Telefonica completed lab trials of LTE in March 2010, achieving a peak DL data speed of 95 Mbps. A field trial undertaken mid-November to mid-December 2010 in Buenos Aires is claimed to be the first in AWS spectrum in Central and South America.
Personal has tested LTE in the Puerto Madero area (June 2010), and in December 2010 announced a new trial in Cordoba.
Bolivia
Entel Movil is currently trialling LTE in La Paz.
Brazil
Anatel will auction 120 MHz of 2.6 GHz spectrum, expected mid-2013, while giving operators the option to deploy LTE earlier should they acquire an MMDS operator who currently holds spectrum. The 2.6 GHz band had previously been allocated to MMDS operators for pay TV, and they will keep 70 MHz.
Oi is planning LTE trials, and may select up to four infrastructure system vendors to partner with for tests in laboratory conditions and in live networks in various cities. Anatel is thought likely to grant temporary concessions in 2.6 GHz for the trials.
Chile
Entel PCS completed the first LTE trial in Latin America at the Universidad de Chile. Movistar has publicly demonstrated LTE e.g. at Connect 2010.
Regulator Subtel hopes to launch a 2.6 GHz auction procedure with up to 140 MHz being granted in 2011, meaning LTE services could be launched in 2012. It is understand there is no regulatory barrier to operators deploying LTE in current mobile spectrum.
Colombia
UNE EPM won 50 MHz of spectrum in the 2.6 GHz band and plans to launch mobile broadband services using LTE technology in 2H 2011.
700 MHz spectrum could be auctioned in the 2012-2013 timeframe. Jamaica
Claro is reported to be deploying an LTE system.
Mexico
Telefonica Movistar and Telcel have both undertaken testing of LTE. The government plans to auction 700 MHz and 2.6 GHz. In a Decree published on September 2, 2010 in the Diario Oficial de la Federación, President Calderon stated that the 700 MHz band should be freed up for mobile broadband and said digital TV switchover should be completed by 2015 (i.e. 6 years ahead of the current plan).
MVS Comunicaciones has announced plans for a US$ 1 billion investment in LTE as part of a consortium of companies. The plan requires approval of the Finance Ministry and regulator Cofetel. A wholesale business model, which resells capacity to incumbent networks operators, is proposed.
Peru
Ministerio de Transporte y Comunicaciones del Perú has launched a consultation regarding use of the 700 MHz and AWS (1.7/2.1 GHz) bands. The deadline for receiving comments was March 31, 2011.
Puerto Rico
According to reports, the first LTE call was completed by Claro in San Juan on October 12, 2010. Uruguay Antel is reported to be trialling LTE, with commercial network deployment beginning in 2012.

home-icon
Back To The Lte Evolution Report And More Regions
Get the latest news straight to your inbox.
Register for the Telecoms.com newsletter here.
You May Also Like
---