LTE-M will keep telcos relevant in IoT era, says Sierra Wireless
LTE-M will keep telcos relevant in IoT era, says Sierra Wireless
IoT and cloud services vendor Sierra Wireless says LTE-M has the potential to keep telcos relevant in the IoT era when competing technologies threaten to undermine their existence.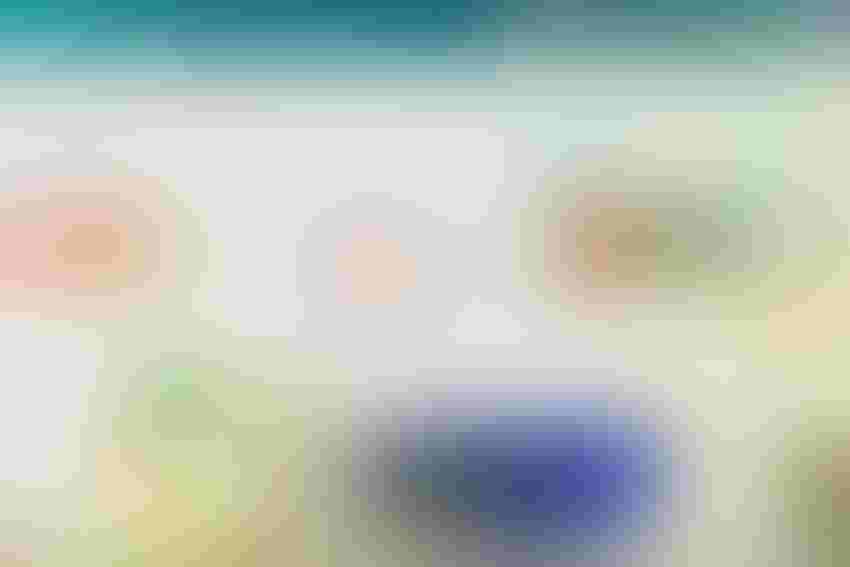 IoT and cloud services vendor Sierra Wireless says LTE-M has the potential to keep telcos relevant in the IoT era when competing technologies threaten to undermine their existence.
Speaking to Telecoms.com at Mobile World Congress, Sierra said LTE-M will keep IoT traffic on the cellular network, meaning operators will remain continually involved as the industry evolves, while also gaining the commercial benefit as well.
Laying claim to the industry's first LTE-M proof of concept trial, alongside semiconductor manufacturer Altair, Sierra's SVP of Cloud and Connectivity, Emmanuel Walckenaer, says the low power cellular-IoT platform is a game-changer.
"This is a game changer cost-wise, in terms of power consumption and in terms of coverage," he said. "It's an interesting technology that can enable us to advance the IoT market. We're really focussed on the standardisation and openness of LTE-M instead of the proprietary platforms like LoRA and Sigfox."
Indeed, the two platforms alluded to have gained significant traction in the industry as a means of connecting sensors. Walckenaer, however, believes there are multiple reasons why LTE-M will become the de facto platform for IoT. Namely, the low-power and ranging bandwidth capabilities it will bring to sensors, chips and modules.
"I think LTE-M, specifically, is relevant for low-power," he said. "When you need a battery for your shoes or wearables and other consumer stuff, this sits in really well. I do believe one of the other big benefits of LTE-M is the flexibility in bandwidth; the idea of going from very low to very high bandwidth. If it needs to download some basic software it can do, while it's also capable of sending tweets or pings if it needs to."
Power consumption is one of the big challenges surrounding IoT, and while LTE-M will help extend the life of devices, a demonstration on the Sierra stand at MWC illustrated why it's such a hurdle. As an example, using a 2500mAh AA battery transmitting 670 bytes and receiving 350 bytes, Sierra said that one transmission a day equals a 19 year battery life. By extension, one transmission every six hours and one transmission an hour brings battery life down to five years and one year respectively.
For some devices, this would be a more than adequate solution. However, this could be seen as a limited power option should data need to be transmitted more frequently than once an-hour.  Sierra says battery life is now the limitation, not bandwidth, but that this presents a genuine opportunity to collaborate with battery manufacturers as the industry evolves.
Sierra recently launched a dedicated IoT MVNO through its Smart SIM. The SIM, according to Sierra, will operate on 2G, 3G and LTE Cat 1 and 4 in 2016, with LTE-M the target for 2017 and beyond.  Walckenaer explained the thinking behind the launch of the SIM.
"The three biggest things we think need to be achieved with a dedicated IoT SIM card are quality of service, simplicity and openness," he said.  "The SIM can actually detect the best network and attach to it, determined by quality of service or signal. It's not attached to any one network, so if a base station goes down or it loses coverage then it goes straight onto another one – it's really a dynamic selection of the network based on the intelligence in the SIM card.
"The backend of the service is connected to 11 networks. If a customer wants to use our service in several places or use other carriers, they can do that. We're making the platform as open as possible."
The intelligence built into the SIM, Sierra says, means the search for which operator network it will use is done at the edge, where it dynamically assesses the quality of service before attaching itself.
To facilitate the launch of the Smart SIM, Sierra has undertaken multiple acquisitions in the last 18 months.  It's gone about developing the billing, logistical, support and services elements of the platform by making strategic moves to acquire Maingate Wirless, Accel Networks and Mobiquithings in Sweden, USA and France respectively.
Walckenaer acknowledges there's plenty of industry competition in the emerging LTE-M market for IoT, but hopes some of its early breakthroughs and features of the Smart SIM will set it apart from other players in the market.
Sierra suggested an example of LTE-M in motion could be for adding intelligence into running shoes. While the bandwidth capabilities of LTE-M far outweigh those of LoRA and Sigfox (see the table at the bottom of this article for the nuances between platforms), it remains to be seen which IoT use-cases will require data transmission rates of the 1mbps LTE-M is capable of. With that in mind, the potential of LTE-M may be undermined by competing technologies in the short term and 5G in the long term.
Get the latest news straight to your inbox.
Register for the Telecoms.com newsletter here.
You May Also Like
---