Launch of Note 9 and smart speaker will test power of Samsung's brand
Launch of Note 9 and smart speaker will test power of Samsung's brand
Samsung has decided to test the loyalty of its fanbase with the launch of its latest smartphone, which is has priced at an eye-watering $1000, while also entering the smart speaker battle with Galaxy Home.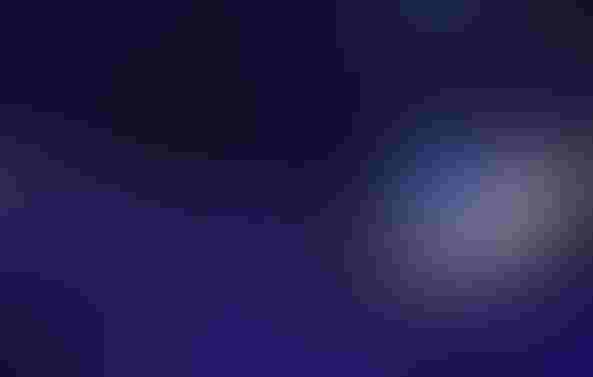 Samsung has decided to test the loyalty of its fanbase with the launch of its latest smartphone, which is priced at an eye-watering $1000, while also entering the smart speaker battle with Galaxy Home.
Over the last 12 months, the marketing strategy has changed at Samsung. There has been a notable shift from marketing devices through product-orientated messaging, towards brand-focused advertising. This is why Apple has been successful over the years, it has created a legion of iLifers who stick with Apple because they align themselves to the brand, not the products. Now it seems Samsung is testing out how loyal its fan-base is by launching an extortionately expensive device.
Pricing will start at $1,000 for 128 GB version of the device and $1,250 for the 512 GB version. This is a ridiculous amount of storage, while there are also a number of new features. The S Pen is Bluetooth-enabled to act as a remote control for the camera and other features, the Note 9's 4,000mAh battery is largest ever on a flagship Galaxy phone, the camera now includes AI, Dolby speakers are introduced and also features Qualcomm Snapdragon 845 processor.
It sounds like a good device, but is it worth $1,000? What is actually different from the Note 8?
Its ever so slightly bigger, though ppi (pixels per inch) is ever so slightly down. The camera is exactly the same aside from introduction of dual aperture and AI which supposedly makes pictures better. The memory is substantially larger. The battery is now 4,000 mAh as instead of 3,300 mAh. It is faster thanks to Qualcomm's latest Snapdragon chip. It has been upgraded for Enhanced 4×4 MIMO, not just the bog-standard 4×4 MIMO. And finally, it now has an Intelligent iris scanner, not just a bog standard iris scanner.
We get the impression executives looked at the price of the iPhone X and decided they wanted to do that as well. The upgraded features are all well and good, but that is all they are; upgrades. Again, another flagship has been launched with nothing really new on it. At this price, it will genuinely test out the success of Samsung's brand advertising campaigns over the last couple of months. Has it done enough to convince fans the brand is attractive enough to part with $1,000?
Another interesting aspect of this launch is the entry into the smart speaker space. This seems like a logical move for an electronics manufacturer who have experience in a broad range of different entertainment products, though Samsung certainly took its time to get here.
What is worth noting is this does seem like a product designed for the fast followers and main-stream adopters of society. The early adopters of smart speakers would have been drawn to the intelligence aspect, the virtual assistants, though Samsung's device does appear to be designed for those who are after a product for the home first and foremost, with the bonus being intelligence. It's a strange looking device, but Samsung does have the pedigree in the electronics world and also the Galaxy brand to lean on.
This will be another test for the success of the brand advertising campaigns for Samsung, as the device will be entering into a crowded market. Google and Amazon already have a dominant lead, while Apple has been hoovering up a minor share of the market with its HomePod. As more mainstream brands with a greater focus on audio appear, competition will start to become rife. To secure a solid position, Samsung will have to lean heavily on the power of the Galaxy brand and also the effectiveness of its virtual assistant.
This is where Samsung will be going head-to-head with the likes of Google and Amazon. For those who are interested in the intelligence aspect of smart speakers, beyond simplistic functions such as volume control, Bixby will have to prove it is at least as good as Echo and the Google Assistant. With more third-parties set to launch with the option of choosing a third-party personal assistant, the success of Bixby could be a deciding factor when purchasing.
With a flagship device offering little more than a sleeker design and feature upgrades, and a smart speaker entering into an increasingly crowded market, Samsung is relying heavily on the power of its brand and the loyalty of customers. This could be a very interesting or difficult time for the business; only time will tell whether Samsung's efforts to create an Apple-like following have been successful.
Which country will take the leadership position in the 5G world?
South Korea (19%, 29 Votes)

Someone else... (10%, 15 Votes)
Total Voters: 149
Get the latest news straight to your inbox.
Register for the Telecoms.com newsletter here.
You May Also Like
---