Eurobites: MegaFon extends VoLTE services across Russia
Eurobites: MegaFon extends VoLTE services across Russia
Also in today's EMEA regional round-up: Inmarsat accelerates the L-band; Finnfund boosts connectivity in Africa; it's time we took a 'woliday'.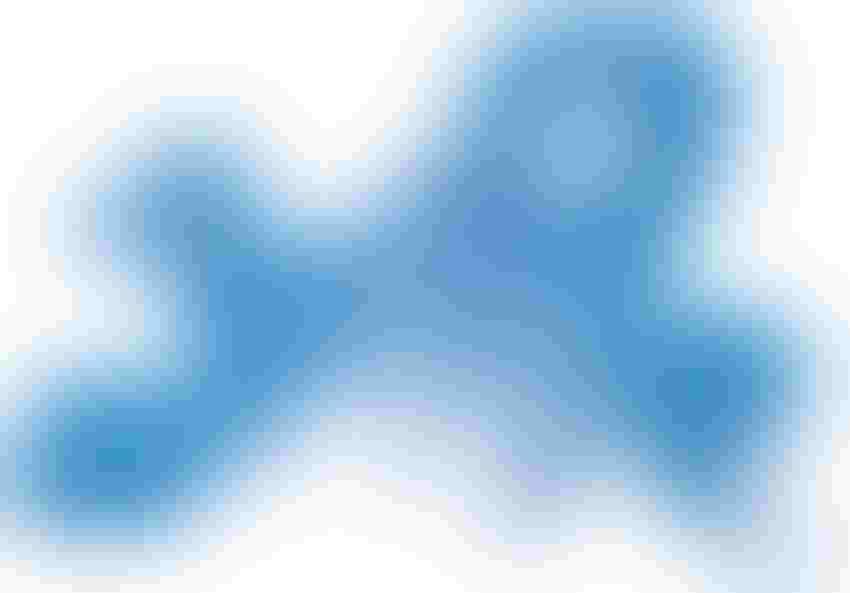 By Paul Rainford
Also in today's EMEA regional round-up: Inmarsat accelerates the L-band; Finnfund boosts connectivity in Africa; it's time we took a 'woliday'.
Russia's MegaFon has extended VoLTE services throughout the whole country, with the exception of Chukotka, Russia's easternmost federal region, where the satellite channel that is used for communication is not VoLTE-compatible. MegaFon originally launched VoLTE services in Moscow, in 2016, and has gradually spread the technology across various Russian regions since then.

Inmarsat, the UK-based satellite operator, is increasing L-band speeds to a blazin' 1.7 Mbit/s with a new narrowband service, called Elera. The service will be aimed at mobility customers such as maritime operators, as well as providing support for a range of IoT applications. The enhanced bandwidth speeds will be delivered through improvements to Inmarsat's spectrum management capabilities.

Finnfund has provided a $12 million senior loan to infrastructure provider Bandwidth and Cloud Services Group (BCS). The money will be used, says BCS, to boost internet connectivity and bring down the price of data transfer in East, Central and South Africa.

Meanwhile, in 'good luck with that' corner, the UK competition regulator has called on Facebook to sell Giphy, the platform for GIF afficionados it acquired for $400 million last year, after an investigation threw up competition concerns. In a statement, the Competition and Markets Authority said: "Following an in-depth investigation, the CMA has provisionally found that Facebook's takeover of Giphy will negatively impact competition between social media platforms." The CMA is now consulting on its findings ahead of a final report, due 6 October 2021.

Second-quarter EBITDA at Danish operator TDC inched up 0.8% year-on-year, to DKK 1.62 billion ($0.26 billion), on revenue that was up 1.3%, to DKK 3.96 billion ($0.63 billion). TDC attributed the modest growth to its mobile operations, while demand for traditional products such landlines, DSL broadband and some TV packages continued to decline. During the period the operator cut costs by 4.8% year-on-year and invested DKK 1.13 billion ($0.18 billion).

Discovery is trumpeting the viewing figures for this year's Olympic Games in Tokyo as a European success story, with more than 372 million people in the region tuning in. And nearly three times more people signed up for Discovery's subscription-based coverage than did for its coverage of the Olympic Winter Games PyeongChang in 2018. However… in the UK at least, not quite such a rosy picture of TV Olympics engagement is painted: the Daily Telegraph reported earlier this week that the BBC saw its peak TV audience drop by more than half during the Games compared to the numbers for the Rio Games in 2016, with the men's 100m final watched by just 5 million viewers. The BBC's restrictive deal with Discovery, which only allowed the UK broadcaster to show two live events simultaneously, didn't help matters, nor did the UK's time difference with Tokyo.

Just as we start to get over our distaste for the word 'staycation', here comes another addition to the lexicon of shoved-together-word shame: 'woliday'. It's being presented to the world by those marketing aces at UK mobile operator EE, being used to described the scenario where a holiday is extended but it doesn't matter because the holidaymaker has packed his/her laptop along with his/her Factor 50 and can pretend to be doing a full day's work whilst still having ready access to poolside cocktails.
— Paul Rainford, Assistant Editor, Europe, Light Reading
Get the latest news straight to your inbox.
Register for the Telecoms.com newsletter here.
You May Also Like
---