Cellnex U-turns on private 5G with Edzcom sale
Cellnex U-turns on private 5G with Edzcom sale
Cellnex has agreed to sell its private networks business unit to Boldyn Networks, essentially pulling out of a market that it targeted as a key growth area just a couple of years ago.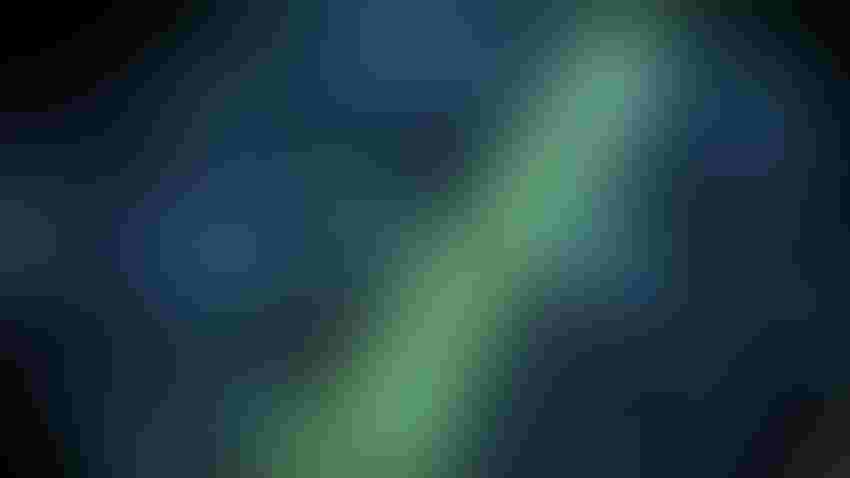 Futuristic holographic 5G digital wireless high speed fifth innovative generation for cellular network connectivity, high speed Internet broadband network and telecommunication concept with holographic city
Cellnex has agreed to sell its private networks business unit to Boldyn Networks, essentially pulling out of a market that it targeted as a key growth area just a couple of years ago.
The passive infrastructure specialist is offloading the business to Boldyn Networks, a growing presence in the neutral host space. The firms did not disclose the size of the transaction, but said that, pending regulatory approvals and so forth, they expect it to close in the first quarter of next year.
The private networks business in question basically consists of Edzcom, a Finnish company that Cellnex acquired – again for an undisclosed sum – as recently as July 2020.
Edzcom describes itself as an edge connectivity specialist, focused solely on designing, building and operating private 4G and 5G networks. And for a few years it looked like the business would be central to Cellnex's ambitions to capitalise on the growth potential of the private networks space. It made a lot of noise about some fairly big contract wins in the early days, such as the 2022 private 5G network deal in Germany with engineering group Segula Technologies that marked its entry into the automotive sector.
At the time it talked up the potential for scalability, suggesting that the deal would serve as a springboard for more business in the automotive space, as well as forming part of a broader push into private networks across sectors.
But that was then. Now, less than two years on, Cellnex is selling out. While the growth potential of the market is clearly still there, Cellnex has switched its focus back to its core business of towers and related operations, and in the wake of an aggressive buying spree in recent years is also looking to cut debt, so Edzcom had to go.
And it may not be the last Cellnex asset on the block.
"Cellnex continues to evaluate the possibility of monetising other assets to crystallise value and speed up the process to achieve S&P investment grade," the company said in its nine-month results announcement, published on Friday.
In that report it highlighted recent asset sales that will help with its debt-reduction initiative, namely the sale of towers in France to Phonenix Tower International in September that brought in €631 million with another €360 million to follow in 2024, and its deal with Stonepeak that will see it offload 49% of its businesses in Sweden and Denmark for €730 million.
As of the end of September its net debt, excluding lease liabilities, stood at €17.6 billion, down slightly from €17.9 billion at the end of Q2.
Its numbers look pretty solid. Revenues exceeded the €3 billion mark for the first three quarters of the year, a 17% hike on the same period of 2022, while adjusted earnings grew by 16% to €2.2 billion. Perhaps more importantly, certainly as far as investors are concerned, Cellnex was free cash flow positive during the period – FCF came in at €436 million – and brought forward its FCF target.
"Once again, we are confirming all our short and medium term financial targets including achieving positive FCF by the end of the year, ahead of the planned 2024 timeframe, thanks to a strict control of capex expenditure," said Cellnex CEO Marco Patuano.
But while Cellnex is firmly focused on the balance sheet, others are still willing to shell out in order to chase growth opportunities.
The revenue potential for 5G private network deployments is estimated at $109.4 billion globally by 2030, Boldyn Networks pointed out as it announced the acquisition of Edzcom, the figure coming from the GSMA.
Edzcom will bring it additional expertise and geographic coverage to help capture a slice of that opportunity, as well as accelerating its expansion in Europe. As it stands, the company – until recently known as BAI Communications and a handful of other brands – has European operations in the UK, Ireland and Italy. Edzcom will build up its presence in the UK and Ireland, and add a series of new markets: Finland, Spain, Germany, Sweden and France.
"Edzcom's team capabilities, impeccable reputation and recognised expertise are an important addition to our team to capture the potential of this market across continents," said Igor Leprince, Group CEO of Boldyn Networks. "From venues and wind farms to ports and manufacturing sites, we are building upon being the partner of choice for 5G private and converged network infrastructure projects."
Boldyn Networks is making a strong play to become a household name in the telecoms space at present. Doubtless we'll hear all about it if and when it starts picking up new business as a result of the Edzcom deal.
Get the latest news straight to your inbox. Register for the Telecoms.com newsletter here.
Get the latest news straight to your inbox.
Register for the Telecoms.com newsletter here.
You May Also Like
---