BT's bids farewell to Gav on positive note
BT's bids farewell to Gav on positive note
BT might have reported a slight fall in earnings, but beating market expectations will have helped departing CEO Gavin Patterson repair his reputation a bit.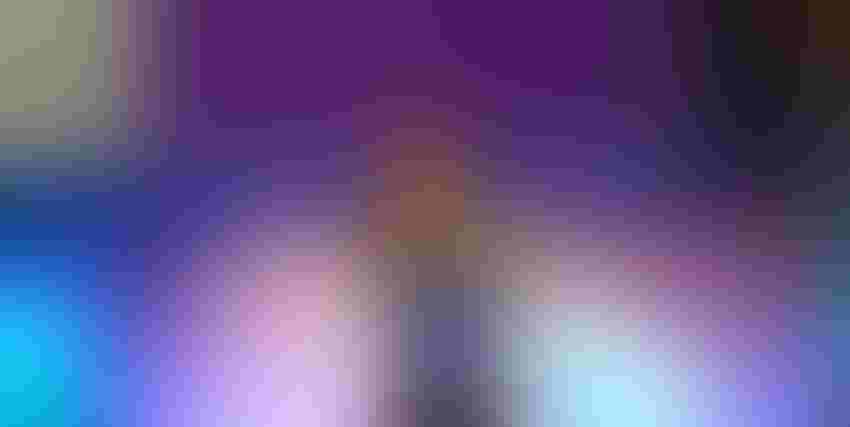 BT might have reported a slight fall in earnings, but beating market expectations will have helped departing CEO Gavin Patterson repair his reputation a bit.
Gavin Patterson's reign as chief of BT has been somewhat of a chequered tapestry. A bold and suspect venture into the competitive world of content was interspersed with scandals and bad news, though as he hands the keys over to new CEO Philip Jansen, the company is looking in a slightly better position. Whether the former monopoly can re-capture the fortunes of old remains to be seen, but at least the raw materials are there.
"We have continued to deliver consistently against our strategic objectives in a tough market, resulting in another sound quarter of operational and financial performance," said Patterson.
Total revenues for the nine months to December 31 stood at £17.5 billion, a 1% decline year-on-year, while profit was up 20% to $2 billion. The final quarter saw profits of $1.88 billion, £60 million above the consensus estimate compiled by BT. Revenues for the final quarter also exceeded expectations at £5.98 million, although this was a year-on-year decline. The situation could be better, but in beating expectations Patterson is signing off on a positive.
"Early signs of Patterson's restructuring strategy is bearing fruits," said independent telco and tech analyst Paolo Pescatore. "The incoming CEO will still need to make some tough decisions. First and foremost, whether the current strategy should be tweaked."
Over the last couple of months BT has had to make some tough and unpleasant calls, the biggest of which was a re-structuring process which would cut 13,000 jobs. While it is never pleasant to talk about redundancies, it is a harsh reality in the telco world which needs to be tackled head on. Many of the telcos are companies which are not built to tackle the demands of the digital economy; with new pastures to be farmed, new skills are needed and that often means new people.
This will come as little comfort to some, but BT appears to be a business which is ready to move back into prominence. It just has to make use of the promising position it has created (or inherited) and translate potential into cash.
When you actually look at the assets which it has at its disposal, you have to wonder how BT managed to get itself into such a precarious position. An MNO which sits in second in the market share rankings, but it regularly named as the best performing network. 5G is also on the horizon and BT is leading the race in the UK to hit the market first. It owns the national broadband infrastructure which fuels many subscriptions around the UK. The content offering, which has admittedly been managed badly, is prominent on the landscape. Wifi is transforming into a key pillar. Not to mention the enterprise business unit, and Global Services which people would rather not talk about.
The ingredients are there, but shareholders will now be hoping Jansen is a better chef than Patterson turned out to be.
"I am handing over the business with good momentum behind its ongoing transformation programme and wish my colleagues all the best for the future," said Patterson.
The big question is how BT moves forward with this momentum, and the consumer business will be all important.
As the only unit which has registered growth over the first nine months, enterprise took a hit on landline calls while Openreach suffered at the hands of regulatory change, a lot of hope will be pinned onto Consumer CEO Marc Allera and his disciples. With the assets mentioned above, BT certainly does have the potential to offer a considerable convergence play, based on the foundations of connectivity not bells and whistles.
Over the course of 2018, BT's CTIO Howard Watson was sent on a roadshow to give various conference audiences the same presentation. The message was relatively simple; consumers want the best connectivity experience, and BT is going to deliver it. Content might be an add-on for value, but the core mission for BT will now be enabling all the wonderful promises of the digital economy.
"For the consumer, it's not about their wifi, or their mobile connection, or their fixed broadband, or even their landline," Watson said at Broadband World Forum in October. "It's about connectivity as a whole."
Stepping away from the shiny distractions, such as Premier League football, which were arguably the cornerstone of Patterson's demise is critical. Around the world, the most successful telcos are the ones which concentrated on delivering an incredibly positive connectivity experience and then moved onto the bells and whistles. Orange has done this very effectively across Europe, while T-Mobile US is still focusing on the basics despite everyone wondering when it will launch a TV challenger service. This is where Jansen could play an influential role.
Despite being linked with the BT job in years gone, Jansen was not a prominent feature in the prediction articles to replace Patterson. But, he does have experience which might prove very useful.
Prior to BT, Jansen was CEO of Worldpay since 2013 and oversaw a $10.4 billion merger with rival e-commerce platform Vantiv. This was a big and complicated deal, which has arguably allowed Worldpay to flourish since completion. Perhaps this is what BT genuinely needs, as we are seemingly still waiting for the benefits of the EE acquisition to hit home. BT doesn't want a flashy marketer in charge right now, but someone who will connect the boring dots and make two monster businesses integrate.
Rivals will be casting a cautious eye over at BT following these results. Patterson is leaving on a positive and fresh leadership could provide the impetus to dominate the UK. The raw materials are there for Jansen to prove he can be an empire-builder.
Get the latest news straight to your inbox.
Register for the Telecoms.com newsletter here.
You May Also Like
---