BT announces network spending spree to ease Openreach pressure
BT announces network spending spree to ease Openreach pressure
BT has announced a major new investment plan to boost broadband speed and availability across the country and consequently stave off regulatory pressure over Openreach.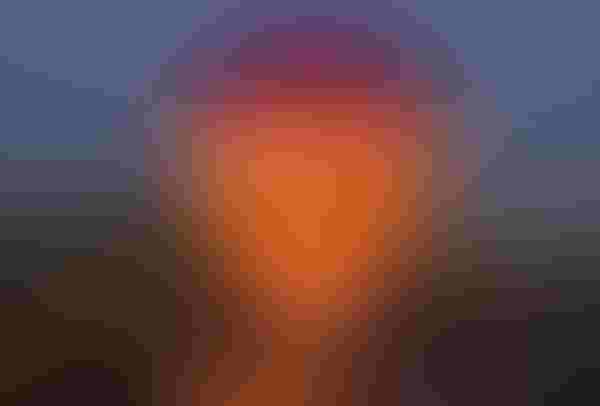 BT has announced a major new investment plan to boost broadband speed and availability across the country and consequently stave off regulatory pressure over Openreach.
The UK giant, which owns mobile operator EE, has pledged £6 billion to developing and deploying 'ultrafast' broadband infrastructure and connect at least ten million homes and businesses by 2020. BT claims it will be able to reach an additional two million properties with the aid of "regulatory certainty", a phrase used by Chief Exec Gavin Patterson in reference to Openreach.
BT suggested it will be focusing largely on G.fast access over copper, but that it will be conducting further trials on FTTP (fibre to the premise) with the hope of reducing deployment costs and optimising installation speeds. It hopes to have connected two million properties via FTTP, with deployment largely focused on high street businesses and business park estates.
The majority of consumers will receive next-gen broadband via G.fast, which relies on traditional fibre to the cabinet with copper access. BT claims customers involved in existing G.fast trials are receiving speeds of up to 300Mbps, and the company hopes to boost that to 500Mbps in the next few years. The operator reckons XG-FAST, a future variant of the copper-boosting technology, has demonstrated the potential to reach speeds of more than 5Gbps over short copper lines in lab test scenarios.
BT Chief Exec Patterson said it is investing heavily in infrastructure to make sure it is capable of supplying the levels of internet access required in the future. He specifically cited G.fast as a major focus for the operator.
"Networks require money and a lot of it," he said. "Virgin and BT have both pledged to invest and we will now see if others follow our lead. Infrastructure competition is good for the UK and so is the current Openreach model whereby others can piggyback on our investment should they want to.
"G.fast is an important technology that will enable us to deploy ultrafast broadband at pace and to as many homes as possible. Customers want their broadband to be affordable as well as fast and we will be able to do that using G.fast. FTTP will also play a bigger role going forward and I believe it is particularly well suited to those businesses who may need speeds of up to 1Gbps."
BT's emphasis on G.fast has drawn criticism from rival ISP Sky, whose Chief Operating Officer, Andrew Griffith delivered a scathing assessment of the announcement. He claimed a reliance on copper network infrastructure demonstrates a lack of ambition and, unsurprisingly, emphasised the company's belief that Openreach should be pried away from BT's hands.
"Today's statement shows that BT continues to see copper as the basis of its network for 21st century Britain," said Griffith. "Despite BT's claims, it is clearer than ever that their plans for FTTP broadband will bypass almost every existing UK home. This limited ambition has been dragged out of BT by the threat of regulatory action, demonstrating once again why an independent Openreach, free to raise its own long-term capital, is the best way for the UK to get the fibre network it needs."
"This announcement is simply a reluctant response by a sluggish incumbent to the tightening noose of regulatory scrutiny," said Greg Mesch, CEO of rival provider CityFibre. "While intended to grab headlines on infrastructure commitment, BT's announcement is largely signposting continued deployment of outmoded technology. While any business constructing pure fibre infrastructure for our nation's homes and businesses should be encouraged, focusing on the entrenchment of an incumbent operator overlooks the essential contribution of alternative infrastructure builders like CityFibre. It is only through the growth of alternative operators and the stimulation of a truly competitive infrastructure market that the UK will see the innovation and better value services it so badly needs."
On the newly-acquired mobile side of its business, BT repeated the previous announcement from EE that it will be boosting its LTE coverage across the UK to 95% of the geography by 2020. Back in February 2015 EE announced it will be investing at least £1.5 billion into its network to maximise LTE coverage across the UK, so it seems like the fixed line investment commitment is at most £4.5 billion.
The investment announcement came as part of BT's quarterly earnings report for Q4 and FY to the end of March 2016, which was the first to feature EE's performance after the acquisition finalised earlier this year. BT reported a YoY quarterly revenue growth of 22% to £5.6 billion, and an annual growth of 6% to £18.9 billion.
Beyond network-related ambitions, the telco pointed to a 45% growth in its BT Sport audience as it continues to acquire sporting rights from rival pay-TV operator Sky, and from free-to-air broadcasters such as the BBC and ITV.
"Overall, this is a good set of results as BT Consumer continues to stand out with another strong quarter of subscriber and revenue growth compared to other segments, further reinforcing the benefits of acquiring EE," said Paulo Pescatore of CCS Insight. "However, we are somewhat disappointed with the lack of more growth in TV, given the acquisition of key rights and the first to launch live TV in 4K, in the UK… The competitive and regulatory environment remains challenging; which the company still has to overcome. The significant investment in networks will go somewhere to appease regulators."
Get the latest news straight to your inbox.
Register for the Telecoms.com newsletter here.
You May Also Like
---