BT and EE extend converged multiplay services
BT and EE extend converged multiplay services
BT and its probable mobile subsidiary EE have each extended new service offerings relating to real-time LTE broadcasting, as well as enhanced premium sport and new 4K TV offerings.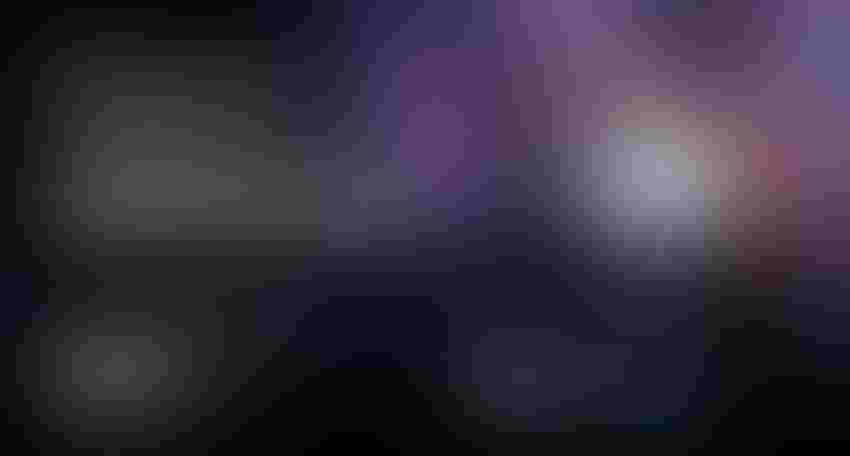 BT and its probable mobile subsidiary EE have each extended new service offerings relating to real-time LTE broadcasting, as well as enhanced premium sport and new 4K TV offerings.
BT recently acquired the exclusive rights to European football's principal club competitions, the UEFA Champions League and Europa League, which it has added to its growing portfolio of TV content. The telco undertook a skimming approach to market entry by significantly undercutting Sky, which owns the majority of the premium TV market in the UK, as a means of rapidly gaining market share. BT is now entering its third season of broadcasting Premier League football weekly, which is free to BT TV customers and £5 per month to BT broadband customers.
BT Sport Europe, the newest channel in its suite, will be a free addition to its portfolio, and is set to broadcast 351 matches across the 2015/2016 season. As an aside, it's also pulled in the BBC's sport anchor Gary Lineker to host its European football coverage.
Adding to its developing TV service offerings, BT is also launching a 4K sport channel in August, BT Sport Ultra HD, for football and rugby in eye-wateringly high definition.
Its emphasis on sport has primarily been in aid of becoming the ubiquitous communications provider in the UK, enticing in new broadband customers with affordable value content. Multiplay and converged services could give operators the tools with which to snare customers with a one-stop-shop for all digital home services.
Paolo Pescatore at analyst house CCS Insight reckons BT's growing influence in the sport broadcasting arena is becoming a headache for its rivals, namely Sky.
"Being one of the first to launch 4K in the UK will be quite an accolade for the company," he said. "More so given that other providers such as BBC and Sky have traditionally been the first to launch new features/services."
"This is a smart move and makes perfect sense. The company is using the success of BT Sport to turnaround the fortunes of its BT TV service. It's a potentially lucrative package, with Champions League, Europa league and many of the European domestic leagues being offered for free as part of BT TV, or just £5 more for existing BT broadband customers. While still offering BT Sport 1 for free to broadband subscribers. That's great value!"
Speaking of BT's increasing acquisition of premium sport content, Pescatore says BT's competitors like Sky will have to respond, and up their proverbial game.
"These wealth of announcements demonstrate BT's clear appetite to be a credible player in the UK," he said. "It has raised the stakes and Sky will need to respond. Within a short period of time, BT has proved to be highly disruptive and we expect the company to continue innovating and challenge Sky for access to more premium sports content."
In February bidding for Premier League broadcasting rights took place. BT will pay a total of £960million for the rights to air 42 matches per year for three years, whereas Sky will be stumping up £4.2billion for 126 matches per year for the same duration. If BT wants to up its share of English football broadcasting when the next auction takes place in 2018, it will have to significantly up its outlay on rights acquisition. Whether it will be able to keep its prices at rock bottom as part of a sustainable long-term market growth strategy remains to be seen, but the telco has achieved remarkable growth since its sports broadcasting debut two years ago, and appears ambitious to continue in the same vein.
Meanwhile EE, the acquisition of which BT is attempting to convince the competition authority to approve, has launched a real-time 4G-enabled action and activities camera. The camera is hooked up to EE's LTE network and gives consumers the opportunity to broadcast and live-stream whatever they want via its new personal broadcasting service "skeegle".
EE's CEO Olaf Swantee said the new camera and skeegle service is a response to perennially connected consumers.
"Over the past two years we've witnessed how 4G connectivity has changed behaviour and instilled a desire to connect and communicate instantaneously when out and about," he said. "We've introduced our 'connected strategy' as we understand our customers not only want superfast coverage, they want products that give them the very best experiences, coupled with the most innovative and exciting ways in which to share them."
Get the latest news straight to your inbox.
Register for the Telecoms.com newsletter here.
You May Also Like
---