Telus tests out two-way satellite-to-smartphone comms
Telus tests out two-way satellite-to-smartphone comms
There are now two horses in the race to provide satellite direct-to-device (D2D) services in Canada's celebrated wilderness.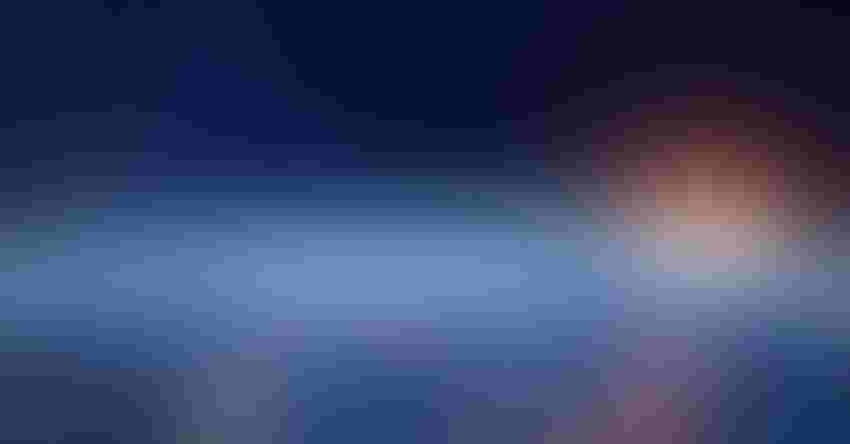 Communication network above Earth for global business and finance digital exchange. Internet of things (IoT), blockchain, smart connected cities, futuristic technology concept. Satellite view.
There are now two horses in the race to provide satellite direct-to-device (D2D) services in Canada's celebrated wilderness.
Telus this week laid claim to being the first Canadian operator to successfully carry out two-way comms between smartphones and IoT devices on the ground and Echostar T1, a geostationary Earth orbit (GEO) satellite.
Telus has partnered with TerreStar, which operates a satellite network under the Strigo brand, and Skylo, which has developed a connectivity platform that offers seamless roaming between off-the-shelf devices and non-terrestrial networks (NTNs).
Telus reeled off the usual satellite use cases we've come to expect, including emergency/back-up comms; fleet tracking; and connectivity for adventurous hikers, remote workers and isolated IoT sensors and the like.
"This groundbreaking trial demonstrates the power of satellite technology and advances Telus' mission to bring vital connectivity to every area of Canada," said Telus CEO Darren Entwistle, in a statement. "This collaboration with TerreStar and Skylo lays the foundation for a world where everyone has access to potentially life-saving connectivity, and businesses and institutions can operate more sustainably and efficiently in remote regions. Through this innovative technology, we look forward to ensuring even more Canadians are able to connect with what matters most."
What makes this announcement noticeably different from the many D2D proclamations that have been made this year is the use of a GEO satellite.
Off-the-shelf smartphones simply aren't capable of establishing a direct connection to most GEO satellites, given they're sitting 35,000 km above the Earth's surface.
But most GEO satellites are not the EchoStar T1. When it was launched back in 2009, it was called the TerreStar-1, and at the time it was the world's largest and most advanced GEO comms satellite, with antennas powerful and sensitive enough to connect directly to ordinary handsets.
TerreStar filed for bankruptcy in 2010, and ended up being bought by US-based Dish. In 2020, it relaunched as a satellite Internet service provider under the Strigo brand. TerreStar also holds nationwide 2-GHz spectrum, enabling it to offer wholesale cellular coverage across Canada as well.
It's a powerful combination of connectivity capabilities, and together with Skylo, it might just give Telus a head-start on one of its biggest rivals.
Rogers in April partnered with SpaceX to offer D2D connectivity to Starlink's low-Earth orbit (LEO) constellation. While Starlink's broadband service is widely available, the network is accessed via a dedicated terminal. D2D connectivity will be provided by Starlink's new satellites, which won't come online until late 2024.
With EchoStar T1 already up and running in orbit, it represents a potentially valuable window of opportunity for Telus.
"With the convergence of TerreStar, Telus and Skylo's cutting-edge technologies, we're ushering in an era of unparalleled connectivity and transformative value for Canadian customers. Together, we're charting a course towards a future where no corner of Canada is left unconnected, promising safety and connectivity for all," said TerreStar president Jacques Leduc.
"We are thrilled to partner with Telus and TerreStar to bring direct satellite connectivity to customers in Canada," added Tarun Gupta, CPO and co-founder of Skylo. "We've been able to expand beyond smartphones – into wearables and low cost, low power, IoT devices. This revolutionary new service will ubiquitously transform lives and businesses in a way no other mode of connectivity has done before."
Get the latest news straight to your inbox. Register for the Telecoms.com newsletter here.
Get the latest news straight to your inbox.
Register for the Telecoms.com newsletter here.
You May Also Like
---