Nokia, AT&T, Qualcomm and Ford have a C-V2X party
Nokia, AT&T, Qualcomm and Ford have a C-V2X party
Cellular-vehicle-to-whatever is a bit of a mouthful, so Nokia, AT&T, Qualcomm and Ford decided to abbreviate it. Nice work.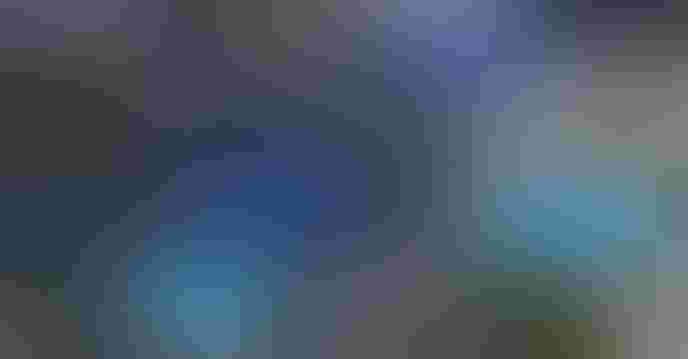 Cellular-vehicle-to-whatever is a bit of a mouthful, so Nokia, AT&T, Qualcomm and Ford decided to abbreviate it. Nice work.
To celebrate their new abbreviation, the fantastic four decided to plan a nice lot of lovely testing in San Diego, California. The goal of the trials is to demonstrate the potential of C-V2X technologies, including support for improved automotive safety, automated driving and traffic efficiency.
There seems to be a bit of a spate of trying show what a good idea connected/autonomous/extremely clever cars are. Google's Waymo subsidiary has been making persuasive videos down the road in Phoenix, Arizona, featuring wholesome, happy families enjoying incident-free autonomous car journeys.
The reasons for all this are clear: C-V2X, autonomous driving, etc are emerging technologies that promise to disrupt not only business models but social ones too. You can't just inflict new things on the world and then be surprised at a degree of hesitance and luddite friction. Companies have learned that you need to prime the market first.
Lots of partners means lots of canned quotes, and since Qualcomm seems to have been put in charge of the press release, that will probably mean generic, risk-averse and self-congratulatory, but let's find out eh?
"Leveraging the evolution of embedded cellular technologies for V2X communications holds great potential to advance safety benefits to all road users," said Cameron Coursey, VP of AT&T Internet of Things Solutions. "Working with industry leaders, such as Ford, Nokia, Qualcomm Technologies, and state and local government agencies, we will together lead the way to safer, more secure, cost-effective, and efficient next-generation solutions."
"The advancement of cellular technology for C-V2X applications is very encouraging," said Don Butler, executive director, connected vehicle and services at Ford. "This technology promises to meet, and in some cases, exceed the performance requirements of vehicle communication being proposed by relevant government agencies while leveraging existing in-vehicle connectivity frameworks.
"C-V2X provides a reassuring path to technology advancements necessary to support emerging developments in autonomy, automated driving, and mobility. We are keen to investigate all aspects of this opportunity and support cross industry efforts that make that possible."
"LTE and 5G technologies have the potential to dramatically transform our lives, and none more so than in transportation," said Thorsten Robrecht, head of vertical network slices at Nokia. "Nokia has a keen interest in creating safe, efficient, and dynamic operating environments for autonomous vehicles, and we have gained much experience from our European projects over the last few years. As such, we are extremely excited to be involved in this project with AT&T, Ford, and Qualcomm Technologies, taking meaningful steps to evaluate what this technology will be able to deliver."
"Qualcomm Technologies is working towards solutions designed for tomorrow's safer and autonomous vehicles, not only by contributing and evolving C-V2X technology, but also by designing technological breakthroughs in other key areas such as 4G and 5G, precise positioning, machine learning, and computer vision," said Nakul Duggal, VP, product management, automotive at Qualcomm. "We are pleased to work with industry and government leaders, in our hometown, testing and refining the technologies for the more connected, automated vehicle of tomorrow and advanced cellular infrastructure which includes small cells and roadside units."
Told you.
Get the latest news straight to your inbox.
Register for the Telecoms.com newsletter here.
You May Also Like
---