IDC reckons chip market has bottomed out
IDC reckons chip market has bottomed out
A return to growth is on the cards for the semiconductor sector next year, predicts IDC, fuelled by AI and improving inventory levels.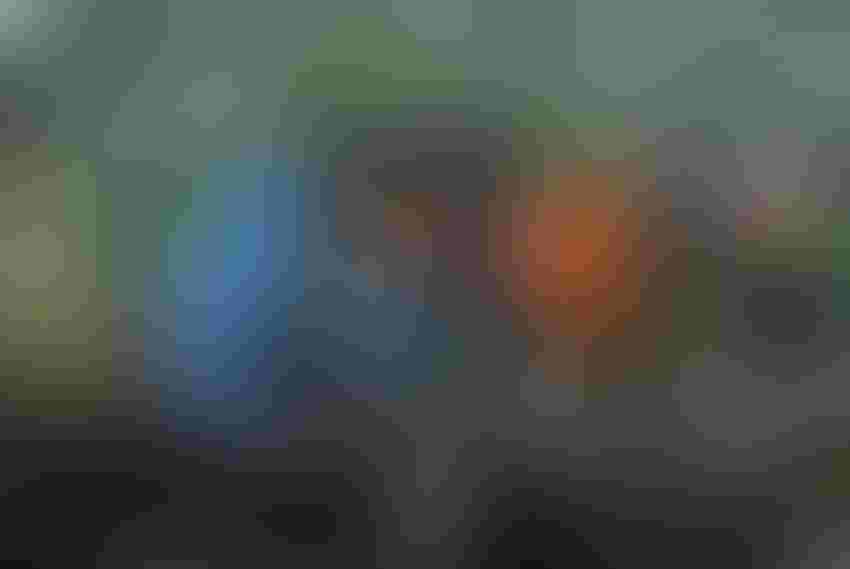 The research firm has upgraded its forecast for 2023, predicting global chip revenue will reach $526.5 billion. That's still down 12% compared to last year; nonetheless it's an improvement on the $519 billion it predicted in September.
Not only that, but IDC has stuck its neck out and called the bottom of the market downturn, and raised its outlook to 'sustainable growth' from 'trough'.
IDC has also raised its revenue forecast for 2024. It now expects year-on-year growth of 20.2% to $633 billion, up from its previous forecast of $626 billion.
One of the main reasons for its renewed sense of optimism is that it reckons the inventory correction in the PC and smartphone markets is beginning to subside. Elevated inventories in the automotive and industrial sectors are expected to normalise in the second half of next year.
"While inventory levels remain elevated with suppliers, visibility has clearly improved in the channel and with OEMs in key market segments," said Rudy Torrijos, research manager for worldwide semiconductor supply chain technology intelligence at IDC. "We see revenue growth matching end user demand beginning in 1H24. As a result, we expect capex to improve subsequently initiating a new investment cycle within the supply chain."
Indeed, the proliferation of AI is expected to drive demand for semiconductors in both end user devices like PCs and smartphones, but also for AI servers and supercomputers hosting large language models (LLMs).
"Accelerating demand for AI servers and AI-enabled end point devices will drive more semiconductor content in 2024-2026, fuelling a new upgrade cycle across enterprises," predicted Mario Morales, group vice president, semiconductors and enabling technologies at IDC. "We expect that by the end of our forecast period, AI silicon will account for almost $200 billion in semiconductor revenues."
Recent developments in telecoms and tech seem to tally with IDC's improving outlook.
"As we enter the age of generative AI, we're seeing an unprecedented pace of innovation," said Qualcomm CEO Cristiano Renno Amon, on the company's Q4 results call earlier this month. "On-device Gen AI is evolving in parallel with Gen AI in the cloud, enabling entirely new use cases. It has the potential to change how we interact with our devices, making the user experience more natural, intuitive, relevant and personal with increased immediacy, privacy and security."
In the fourth quarter, Qualcomm reported revenue and earnings per share that topped its guidance, striking a markedly more upbeat tone compared to the prior quarter.
It has also launched new chipsets, including its first PC processors, that aim to extend the capabilities of generative AI onto devices.
There has also been a flurry of activity recently on the cloud side of the market.
This week, Microsoft unveiled its first custom chips. The Azure Maia AI Accelerator is – as the name suggests – designed to handle gen AI tasks, while the Azure Cobalt CPU is based on an Arm design and is tailored to run general purpose compute workloads on Microsoft Cloud.
In addition, more and more companies are looking to capitalise on enterprise demand for AI services.
Last week, Amdocs announced a partnership with Nvidia, under which it will use the latter's DGX Cloud AI supercomputing resources, its AI Enterprise software, and its NeMo framework for custom LLM development to offer LLMs tailored for the telecoms and media industries.
And in September, Iliad announced it has bought itself an Nvidia DGX SuperPOD, which it claims is the most powerful AI supercomputer in Europe.
Meanwhile, Omdia claimed earlier in November that the smartphone sector is showing signs of a rebound, one driven by the flagship end of the market.
It's probably too early to start celebrating, but there is mounting evidence to suggest that the worst might just be over for the chip market.
Get the latest news straight to your inbox.
Register for the Telecoms.com newsletter here.
You May Also Like
---