Eutelsat and OneWeb close merger
Eutelsat and OneWeb close merger
Eutelsat and OneWeb have completed their merger transaction, creating a new Eutelsat Group.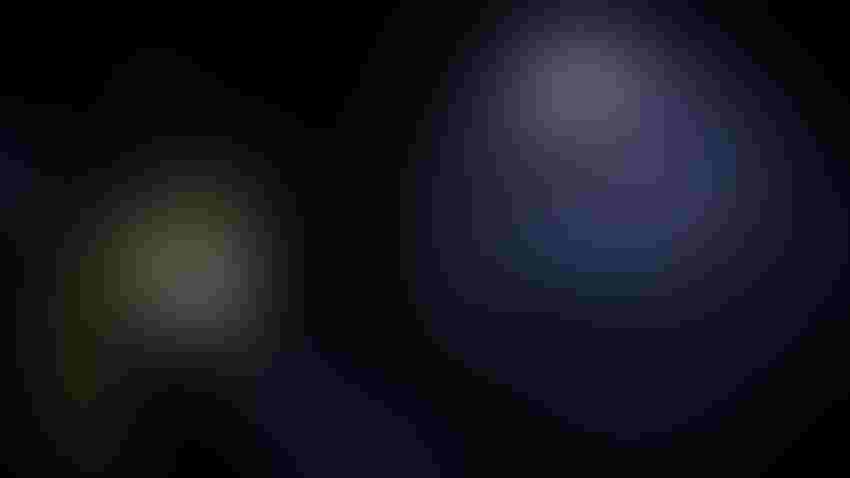 Eutelsat and OneWeb have completed their merger transaction, creating a new Eutelsat Group.
The closure of the deal feels like it has been a long time coming, but when the two satellite firms announced their plans in July last year they were shooting for the end of 2023, so clearly it has all gone like clockwork…or as the companies expected, at least.
The all-stock merger effectively makes Eutelsat OneWeb's new owner. The new Eutelsat Group will retain its Paris HQ, while London-based OneWeb will operate as a subsidiary, becoming Eutelsat OneWeb. The group will keep its Euronext Paris listing and will also apply for standard listing on the London Stock Exchange.
Eutelsat CEO Eva Berneke will lead the combined company, while Dominique D'Hinnin will continue to chair its board of directors, joined by former OneWeb executive chairman Sunil Bharti Mittal, who now serves as vice-president and co-chair of the board.
D'Hinnin described the merger as an historic moment for the satellite industry. "We will be moving fast to accelerate the growth of the combined business. With the support of strategic shareholders of both entities, we are confident of maximising financial performance and operational excellence, while capitalising on the high-return investment of next generation satellites," he said.
"This exciting combination will be transformative for communities and businesses worldwide, utilising the unique blend of GEO and LEO technologies," added Mittal. "The business combines compelling strategy, technology, and talent to deliver across several markets and verticals and together we are well-positioned to deliver value for all our shareholders."
That's the key point in this merger: the bringing together of geostationary orbit (GEO) and low-earth orbit (LEO) satellite capabilities. Eutelsat's GEO satellites offer high coverage and throughput, while OneWeb's new generation LEO constellation is ideal for low-latency connectivity, for example.
OneWeb has been building up its constellation for the past few years and completed its required launches earlier this year. In June it announced the expansion of its coverage area to include 37 new countries, mainly in Europe and North America, and is working towards global reach by the end of the year.
The merged entity is – understandably – pretty upbeat about the new markets that will open up for a combined GEO/LEO offering, as well as the new applications it will be able to offer. It lists fixed connectivity, including backhaul and corporate networks; government services; and mobile connectivity, like maritime and in-flight comms. It also notes that it will retain Eutelsat's core broadcast and video services presence, and highlighted the possibility for new IP native video services.
It also shared some impressive financial metrics, albeit targets not actual figures. The new Eutelsat will grow at a double-digit revenue CAGR over the medium to long-term, to reach around €2 billion in turnover in 2027, it predicted. At the time the merger was announced the two companies together claimed around €1.2 billion in annual revenue.
Further, the group expects earnings growth to outpace the expansion of its top line, although it did not share actual numbers.
"Eutelsat Group is the only GEO-LEO operator in satellite communications that can offer a ubiquitous connectivity service," said Berneke, talking up the new entity's ability to address a wider range of customer requirements and provide hybrid connectivity services. "The Eutelsat-OneWeb combination has given us the scale, financial strength, and business proposition to capitalise on the significant opportunity," she said.
The new Eutelsat might have the edge when it comes to that combined GEO/LEO capability, but it is not the only one building scale.
Earlier this year Viasat closed its acquisition of rival GEO operator Inmarsat after jumping through some regulatory hoops, and the merged entity is getting its claws into the LEO market. Meanwhile, Intelsat and SES in June called off talks to merge and create a large-scale MEO/GEO player, but Intelsat at least has brokered partnership deals with LEO operators and is building up its capabilities that way.
Competition is only going one way in this market.
Get the latest news straight to your inbox. Register for the Telecoms.com newsletter here.
Get the latest news straight to your inbox.
Register for the Telecoms.com newsletter here.
You May Also Like
---