Netflix doubles profit but Wall Street not very happy
Netflix doubles profit but Wall Street not very happy
Netflix has increased its annual revenues by 35% and doubled profits over the course of 2018, but that didn't prevent a 3.8% share price drop in overnight trading.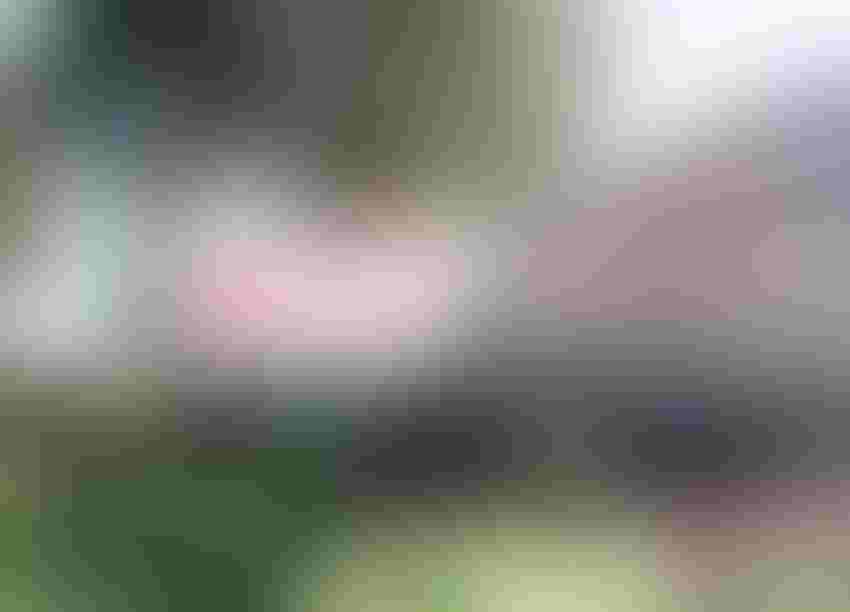 Netflix has increased its annual revenues by 35% and doubled profits over the course of 2018, but that didn't prevent a 3.8% share price drop in overnight trading.
Total revenue across the 12-month period stood at $15.7 billion, though growth does seem to be slowing. Year-on-year revenue increases for the final three months were 27.4%, with 21.4% for the first quarter of 2019, though this compares to 40.4%, 40.3% and 34% in Q1, Q2 and Q3 respectively. However, when you consider the size, scale and breadth of Netflix nowadays this should hardly be considered surprising.
"For 20 years, we've been trying to please our members and it's really the same focus year-after-year," said CEO Reed Hastings during the earnings call.
"We've got all these ways to try to figure out, which shows work best, which product features work best, we're a learning organization and it's the same virtuous cycle, improve the service for our members. We grow. That gives us more money to invest. So, it's the same things we've always been doing at just greater scale."
This is perhaps the reason Netflix has succeeded in such a glorious manner where others have succumbed to mediocrity or failure. Investments have been massive to build out the breadth of content, while the team has not been afraid to alter its business or invest in content which others might snub. Bird Box is a classic example of a movie some might dismiss, whereas we find it difficult many competitors would have given the greenlight to the original Stranger Things pitch.
On the content side of things, investments over the last twelve months totalled $7.5 billion and Hastings promises this will increase in 2019. Perhaps we will not see the same growth trajectory, as despite the ambitions of the team, another objective for Netflix pays homage to the investors on Wall Street. Operating margin increased to 10% during 2018, up from 4% a couple of years back, though the team plan on upping this to 13% across 2019.
Content is where Netflix has crowned itself king over the last few years, aggressively pursuing a varied and deep port-folio, though it will be pushing the envelope further with interactive story-telling.
"I would just say there's been a few false starts on interactive storytelling in the last couple of decades," said Chief Content Officer, Ted Sarandos. "And I would tell you that this one has got storyteller salivating about the possibilities.
"So we've been talking to a lot of folks about it and we're trying to figure it out too meaning is it novel, does it fit so perfectly in the Black Mirror world that it doesn't – it isn't a great indicator for how to do it, but we've got a hunch that it works across all kinds of storytelling and some of the greatest storytellers in the world are excited to dig into it."
The team are attempting to figure out what works and what doesn't for the interactive-story segment, but this is one of the reasons why people are attracted to Netflix. The team are exploring what is capable, brushing the dust away from the niche corners and experimenting with experience. They aren't afraid of doing something new, and the audience is reacting well the this.
Looking at the numbers, Netflix added 8.8 million paid subscribers over the final three months of 2018, 1.5 million in the US and 7.3 million internationally, taking the total number of net additions to 29 million across the year. This compares to 22 million across 2017, while the team exceeded all forecasts.
However, this is where the problem lies for Netflix; can it continue to succeed when it is not diversifying its revenues?
According to independent telco, tech and media Analyst Paolo Pescatore, the Netflix team need to consider new avenues if they are to continue the exciting growth which we have seen over the last couple of years. New ideas are needed, partnerships with telcos is one but we'll come back to that in a minute, some of which might be branching out into new segments.
This is perhaps most apparent in the US market, as while there is still potentially room for growth, this is a space which is currently saturated with more offerings lurking on the horizon. Over the next couple of months, Disney and AT&T are going to launching new streaming services, while T-Mobile US have been promising its own version for what seems like years. If Netflix is to continue to grow revenues, it needs to appeal to additional users, while also adding bolt on services to the core platform.
What could these bolt-on services look like remains to be seen, though Pescatore thinks a sensible route for the firm to take would be into gaming and eSports. These are two blossoming segments, as you can see from the Entertainment Retailers Association statistics here, which lend themselves well to the Netflix platform and business model. Another area could be music streaming, though as this market is dominating by Spotify and iTunes, as well one with low margins, it might not be considered an attractive diversification.
The other area which might is proving to be a success for the business are partnerships with telcos.
"It's sort of been this March from integration on devices and just makes that a point to engage with the service to doing things like billing, on behalf of or we do billing integration," said Greg Peters, Chief Product Officer.
"And now the latest sort of iteration that we're working with is, is bundling model, right. And so, we're early on in that process, but I would say we're quite excited by the results that we're seeing."
This is a relatively small acquisition channel in comparison to others, but it is opening up the brand to new markets in the international space, a key long-term objective, and allowing the team to engage previously unreachable customers. This is an area which we should expect to grow and flourish.
The partnerships side of the business is one which might also add to the revenue streams and depth of content. Pescatore feels this is another area where Netflix can generate more revenue, as the team could potentially offer additional third-party content, hosting on its platform for users to rent or purchase. Referral fees could be an interesting way to raise some cash and Netflix certainly has the relationships with the right people.
Netflix has long been the darling of Wall Street, but it might not be for much longer. The streaming video segment is becoming increasingly congested, while the astronomical growth Netflix has experienced might come to a glass ceiling over the next couple of years. The businesses revenues are reliant on how quickly the customer base grows; such a narrow focus is not healthy. Everyone else is driving towards diversification, and Netflix will need to make sure it considers it sooner rather than later.
Get the latest news straight to your inbox.
Register for the Telecoms.com newsletter here.
You May Also Like
---