Has Nortel hit bottom?
Has Nortel hit bottom?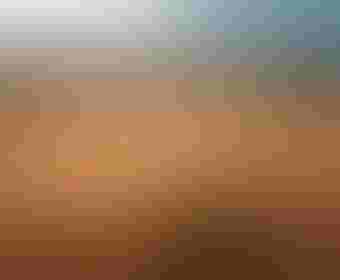 Has Nortel hit rock bottom?
Rock bottom
Has Nortel Hit Rock Bottom?
Canada's representative in the wireless infrastructure market, which has been struggling throughout this decade, finally filed for Chapter 11 last month.
Long-suffering Canadian vendor Nortel Networks filed for Chapter 11 bankruptcy protection under the US Bankruptcy Code in January in what analysts have dubbed the "end of an era". The company's share price began to drop when it revealed late last year that it was seeking legal advice in anticipation of a possible bankruptcy protection filing before the Christmas break.
The vendor is not yet out of cash-with $2.3bn in reserves at the close of 2008-but it carries an enormous debt burden of $4.5bn
Nortel claims the Chapter 11 filing will allow it to deal decisively with its cost and debt burden, by restructuring its operations and narrowing its strategic focus-which probably means the company will be broken up and sold off. In fact, the firm began selling off 'non core' assets at the end of last year.
"Nortel must be put on a sound financial footing once and for all," said Nortel president and CEO Mike Zafirovski when the filing was announced. "I am confident that the actions we're announcing today will be the fastest, most effective means to translate our improved operational efficiency, double-digit productivity, focused R&D and technology leadership into long-term success. I want to reaffirm Nortel's dedication to delivering world-class solutions and services to customers."
But it is not clear which elements of Nortel's current portfolio will remain in place after any restructuring process has concluded. The company's produces products in four areas: carrier networks, enterprise solutions, metro Ethernet and global services.
"While it is still too early to determine whether the company will sell its various businesses or emerge from bankruptcy as a single entity, we expect no residual value will be distributed to current equity holders," said Morningstar analyst Grady Burkett. "Although we were surprised by the timing of the announcement, management must have believed it needed to act now to ensure adequate liquidity to fund operations and preserve as much business value as possible through the bankruptcy process."
Nortel has remained on the shelf throughout the waves of consolidation ridden by other vendors in a bit to stay afloat. While a full merger seems unlikely with Nortel in its current state, its competitors may well be looking at buying some of its assets at a decent price. In particular, Chinese vendors Huawei and ZTE could show interest. Their aggressive pricing strategies have contributed to the struggles of the infrastructure market as a whole and there have long been expectations within the industry that they might look to expand their reach through a Western acquisition.
"We believe an acquisition by Huawei would be negative for the European vendors as it would gain significant market access in North America and might also open the door for VZW's [Verizon Wireless'] LTE vendor selection," wrote UBS analyst Maynard Um in the wake of the Nortel filing.
The depth of Nortel's slide is perhaps reflected in the comments of Deutsche Bank analysts Brian Modoff and Jonathan Goldberg. "We had dropped coverage [the week before the filing] because we felt the company's relevance to our universe had declined," they wrote in a market update.
With this in mind the DB analysts suggested that most companies with historical ties to Nortel were likely to escape any negative impact from the firm's troubles. Indeed their research suggested that many firms' relationships with Nortel had dwindled below the point of significance.
One exception is EV-DO supplier Airvana. "One of Nortel's only profitable segments has been the sale of network equipment to CDMA carriers," Modoff and Goldberg wrote. "Airvana is a key supplier to this segment, providing Nortel with the software that powers all the CDMA EV-DO line cards. These two companies have been tied for many years. Airvana derives 80+ per cent through this partnership, and Nortel needs Airvana for the products to work."
But the nature of the two companies' relationship works somewhat in Airvana's favour, DB said. Nortel acts as a distribution channel to Airvana, rather than as a customer. The end customers-CDMA carriers-will still need access to Airvana product. Nonetheless, Airvana's share price dropped 20 per cent after the Nortel announcement.
The company has also come under fire from WiMAX partner Alvarion, which was forced to write off $2.4m in lost equipment sales in its Q4 2008 results. The Israeli supplier had shipped the WiMAX equipment to Nortel as part of the two firms' partnership, but Nortel's Chapter 11 move means – the company says – that Alvarion won't get its dues without a struggle.
Meanwhile last week, as the rest of the telecoms world was shaking off the hangover of Mobile World Congress, Nortel struck a deal with kit manufacturer Radware, to offload elements of its application delivery portfolio. Under the agreement, the products that are planned to be acquired by Radware include Application Accelerators 510 and 610; Application Switches (NAS) 3408E, 2424E, 2424 SSL E, 2216E, 2208E; and the Virtual Services Switch (VSS) 5000.
Under the terms of the purchase agreement, while Radware would assume ownership, product development and outstanding warrantees, the products would still be available and promoted by Nortel in an OEM relationship with Radware.
So what, if anything, will emerge from Nortel's filing remains to be seen. Once a company with a $200bn market capitalisation, the Canadian firm employed 90,000 staff at its peak. But the Infrastructure sector has been under pressure for many years and Nortel's exposure to this has been compounded by the recent global economic crisis and the firm's reliance on North America in particular.
Analysts are now suggesting that the infrastructure market may only be able to sustain three large players. If they're right then the pool of suppliers is twice as large as it needs to be. Alcatel Lucent and Nokia Siemens Networks are in a stronger position than Nortel, despite their own troubles. Ericsson looks healthy and the aggressive Chinese players, Huawei and ZTE are winning business all over the world. It's conceivable that this may be the end of the line for Nortel.
Get the latest news straight to your inbox.
Register for the Telecoms.com newsletter here.